This post may contain affiliate links meaning that, I may make commission if you purchase through my links. Learn More. 
It is only in the last year or so that I have realized that building the perfect shower routine can be an incredible form of self-care. Over a few months, I have built up the best self-care shower routine that helps me unwind and relax every single time.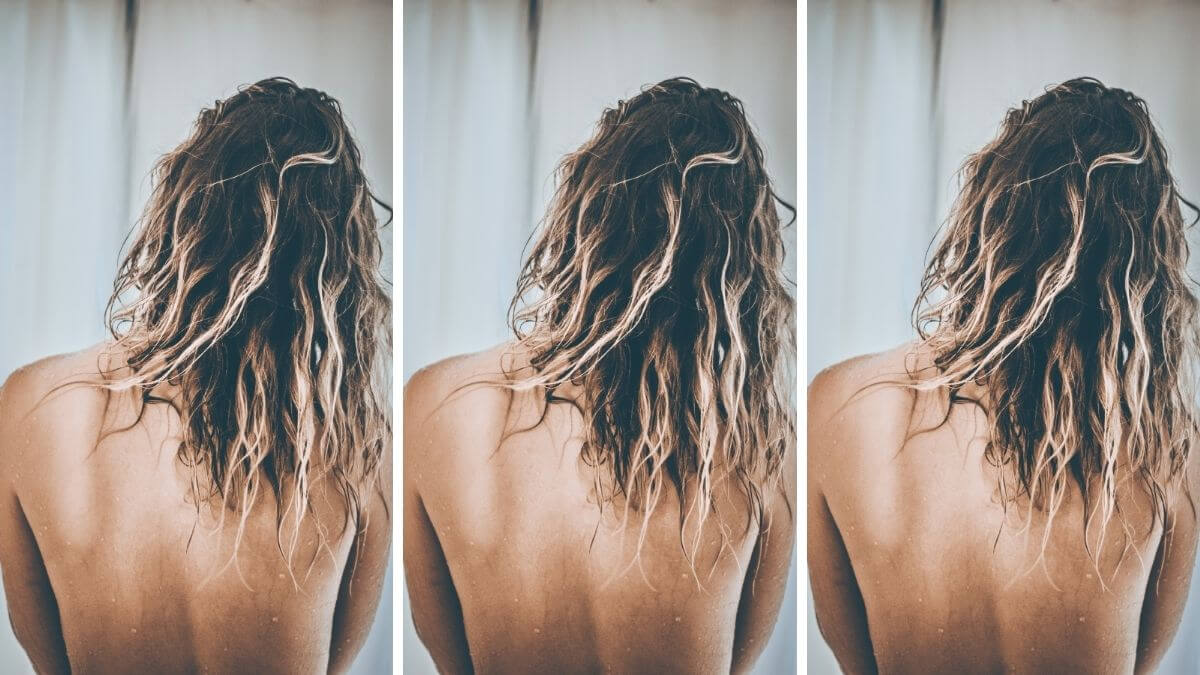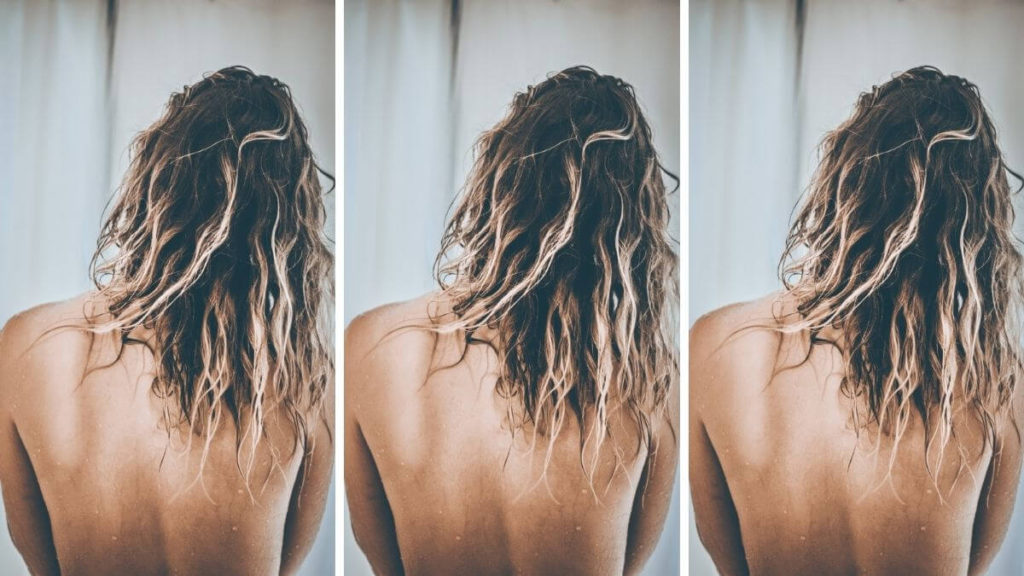 A good self-care shower routine actually extends beyond the time in the water… to have a perfect shower routine, you need to build a great routine for pre-shower, in the shower, and post-shower!
Why You Should Have a Self-Care Shower Routine
Growing up, I remember showering felt like a chore. My mom would beg me to take a shower and I was NOT having it (gross, I know… LOL!).
But as I got older, I've learned to appreciate showers more and now I even view them as a form of self-care.
I love self-care showers because they can be a really quick way to practice self-care. Some other self-care ideas feel like a bit more of a time commitment.
There are days when I just don't have the time!
Having a self-care shower routine has worked PERFECTLY for me because I can just add it into my quick self-care night routine and BOOM. I'm good to go!
Not to mention, chances are good you'll be showering anyways… why not make it a self-care shower?!
Ultimate Self-Care Shower Routine
3 Pre-Shower Steps for Before Your Shower
So there are a few things that you should do BEFORE you actually hop into the water. This is the pre-shower portion of the self-care shower. These simple steps get you READY for the most perfect shower of your dreams!
Step 1: Brush Your Hair Out
Oh my GOSH! Taking your hair down and brushing it after a long day feels HEAVENLY. Who can relate?!
But, not only does this feel amazing, it's really practical too. So many people brush WET HAIR and that can be so damaging.
Instead, it is recommended that you brush your hair BEFORE the shower to prep it. This doesn't cause as much damage and gets all the tangles out for a smooth conditioning treatment!
Step 2: Dry Brush Your Skin
A quick dry brush before the shower is so good for you. I just recently invested in a dry brush myself and I have been using it SO much.
Dry brushing is so simple and it helps with your circulation, lymphatic system, dry skin, breaking up cellulite, helps rid your body of toxins, AND helps you relax… how perfect for a self-care shower routine, right? 😉
Step 3: Set the Right Water Temperature
If you're anything like me, you would take boiling hot showers every single time. Unfortunately, you shouldn't.
For the best shower, maintaining a warm water temperature is the best way to be comfortable without completely drying out your skin and scalp!
I like to find this shower temperature sweet spot before I even hop in!
Self-Care In the Shower
The most important part of a perfect shower routine… the actual shower! Here are the best shower routine steps for self-care IN the shower, once the water is running!
Step 4: Rinse and Shampoo
The FIRST thing I do when I step foot into the shower is rinse my hair and lather in my shampoo.
I like to do this first to give me the most amount of time for letting my conditioner sit (but we'll get to that later!).
Having a GOOD shampoo is essential to your self-care shower routine.
Find a shampoo that:
Smells good
Is environmentally friendly
Hydrating
Nourishing
Natural
Affordable!
Those are my top essentials when picking a shampoo. Currently, I am obsessed with the SheaMoisture brand shampoo and conditioners.
You can find this at almost any drugstore or on Amazon! I just love the story behind the company and how many options they have. I have also used the curly hair shampoo for my crazy curls… love it!
Step 5: Scrub Your Scalp
Getting a scalp scrubber is something I recommend EVERYONE does.
Scalp scrubbers remove product build-up, promote healthy scalp and hair, and just feel DANG good.
This scalp scrubber two-pack from Amazon is the one that I use personally.
I work these through my hair with my shampoo to get a really deep clean and remove all the product build-up that leaves me with an itchy scalp! Yuck!
Step 6: Rinse with COOL Water
This step is short but SO IMPORTANT!
Rinsing with too warm of water can damage your hair. Lukewarm water is best for rinsing out your shampoo!
Step 7: Apply a Deep Conditioner
I don't ALWAYS use a deep conditioner in the shower, but since this is a self-care shower routine, we're going the extra mile!
Macadamia is one of my favorite brands for DEEP hair care.
Some of their stuff gets a bit pricey but, since I don't use it every shower, it lasts me forever and it feels worth it!
I like to apply my deep conditioner and then put it up in a big claw clip so it's out of my way for the next steps!
Step 8: Wash with a Gentle Body Soap
I always start by washing my body with a gentle, calming soap. Personally, I use Dove bar soap. I have sensitive skin and it works great.
It's my favorite to really cleanse my body. It's important to cleanse first in the shower to wash away all the dirt. Then, we can move on to the next step.
Step 9: Scrub and Exfoliate
Finding a good body scrub has changed my life… and I'm not even being dramatic.
My skin feels baby's butt soft after using this body scrub.
I like this one in particular because it helps to prep for a better shave (you are supposed to exfoliate before shaving!). I have also used their coffee scrub in the past which helps to firm up your skin too!
Your favorite body scrub paired with a good loofa… Oh, man! It feels amazing!
Step 10: Shave
If you are going to shave, now is the time!
Wait, wait, wait! You need to make sure you are shaving with the RIGHT things. I used to shave with a cheap razor and (calling myself out here) didn't always use shaving cream. YIKES!
I started using the EOS shaving cream about 6 months ago now and it is a game-changer.
I've always thought that shaving cream was shaving cream… I didn't know quality mattered SO MUCH.
I also switched from those cheap dollar store razors to a NICE, QUALITY razor (and the best part is, they're really not even that much more expensive and they last SO MUCH longer).
Personally, I use the Schick Hydro Silk Sensitive Women's Razor. There is also an AMAZING razor by Venus specifically for pubic hair and sensitive areas.
(2023 Update: I've finally done it! I bought the Billie razor that everyone is going crazy over. Let me tell ya… worth the hype! It's a $10 razor and you can get refills automatically sent to you in the mail on a customized schedule. Razor burn, be gone! It's amazing.)
These are all amazing options for a smooth, safe shave!
Step 11: Wash and Exfoliate Your Face
To wash and exfoliate my face in the shower, I use a gentle face (like Cetaphil) wash followed by a high-quality exfoliating wash and my exfoliating face scrubby.
Shop this photo:

I love this face brush because the silicone makes it so gentle while still really getting in to do the job!
When you are rinsing your face, make sure to use cool water. The skin on your face is delicate and you DO NOT want to dry it out!
Step 12: Comb Through Your Hair
Now it's time to let your hair down and comb through it. Since my hair is wet and has some conditioner in it, I want to use a gentle comb or brush to get out any tangles.
I SWEAR BY MY WET BRUSH!
These are specifically made for wet hair. Where other brushes damage wet hair, these are made to be used when your hair is wet.
This is the perfect way to get out those pesky snarls and tangles while you have some conditioner to help smooth them out!
Step 13: Rinse Your Hair with Cool Water
Why the water temperature is important: Warm water creates frizz while cool water helps to promote shine and hydration.
You ALWAYS want to end your shower with a cool rinse through your hair to lock in moisture and prevent those dry frizzies!
Step 14: Cool Water Body Rinse
As I said, I LOVE hot showers… but I always end my self-care shower with a cool water rinse.
Not only does this really feel refreshing, but cool water is also SO much better for your skin than hot water. Cool water helps to close your pores and leaves your skin soft and hydrated!
Post-Shower Self-Care
Your perfect self-care shower routine doesn't end when the water turns off. Wrap up your shower with these final 6 steps!
Step 15: Dry Your Hair With a T-Shirt
Sound weird? It's actually not.
Towels can be SO damaging to your hair, causing breakage and frizz. Drying your hair with a microfiber towel is the #1 option, but a t-shirt works great in a pinch too!
Whatever you decide, do NOT use your standard body towel.
Step 16: Comb Your Hair
This is an important step in your self-care shower routine.
Taking some extra time to finely comb through your hair is not only good for your hair, but it is relaxing too.
Using a wide-tooth comb, take a moment to gently comb through any remaining knots in your hair!
Step 17: Hair Care
Time to show your hair some TLC!
Hair care is a MUST for me after the shower (especially a self-care shower).
Depending on your hair type, you will likely want to use some different hair care products. One essential that I'd recommend to everyone (no matter your hair type), is a good hair oil.
This Ouai Hair Oil was ranked #1 Overall for 2021 by Byrdie.
If you are looking for a cheaper option, SheaMoisture has a Coconut Oil Leave-In Treatment that is also great (and smells AMAZING).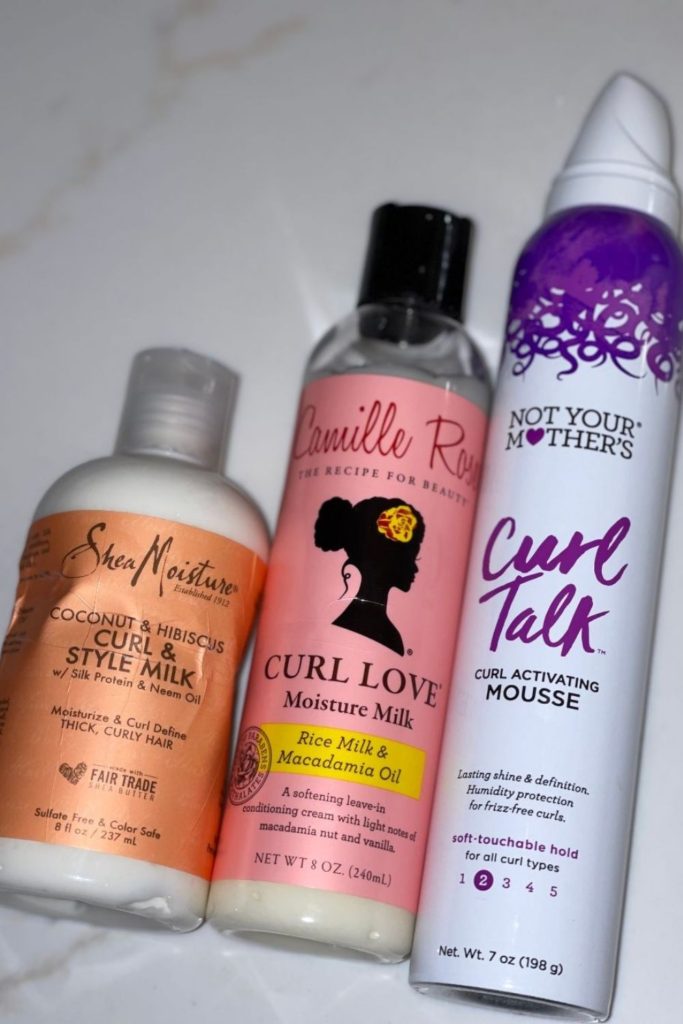 Shop this photo:

In addition to hair oil, you may want to look into an additional product for your hair type. For example, I use Camille Rose curl care for my curly hair.
Whatever it may be for you, a good hair care routine is the perfect way to take your self-care shower routine to the next level!
Step 18: Skin Care
If you want to continue the self-care outside of the shower, a luxurious skincare routine makes a great follow-up!
I love to treat myself to a face mask after a nice self-care shower.
One of the best face masks I've ever tried is the Sand and Sky Pink Clay mask from Ulta.
Use whatever face mask makes YOU feel most glamorous!
A non-negotiable for my post-shower skin care is MOISTURIZER. I personally use Elemis Collagen Moisturizer. I swear by ALL things Elemis. But they're definitely a splurge.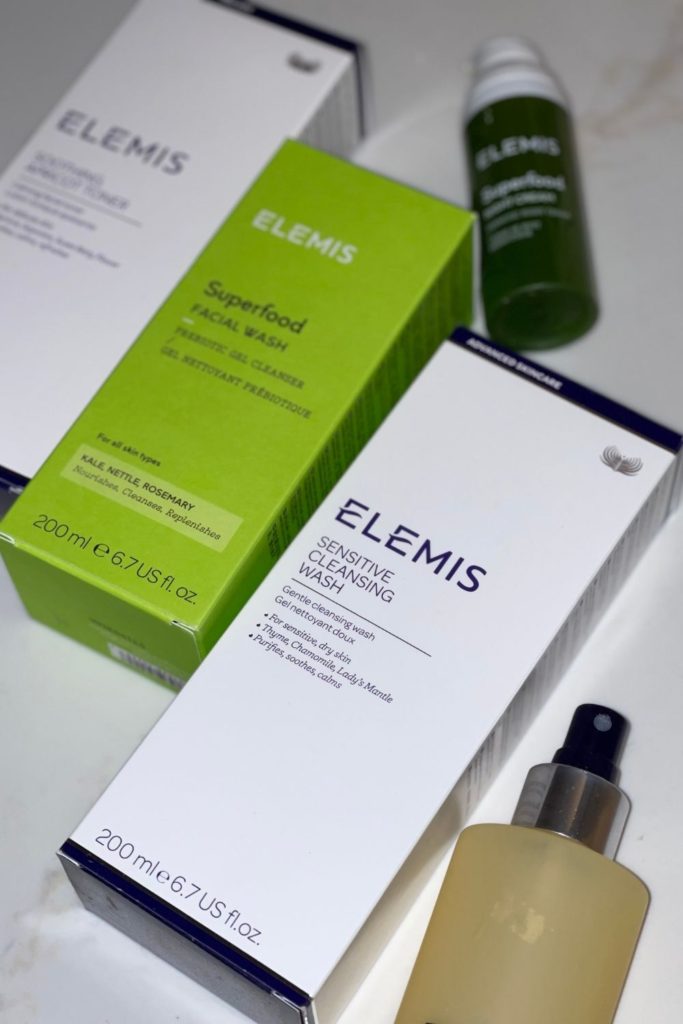 Shop this photo:

Clinique offers a slightly more affordable option that is still SUPER amazing.
Either way, the main takeaway here is that SKINCARE is an essential end to your self-care shower routine (and that moisturizer is a MUST!).
Step 19: Body Lotion
Just as for your face, body moisturizer is a must.
For WAY too long, I neglected moisturizing my body when I got out of the shower. My skin was always so dry. Now, I can't stand it when my skin is dry.
Staying moisturized is such an important form of self-care. Adding it to my self-care shower routine is the best thing I've ever done!
Cocoa butter lotion is a personal fave of mine. It leaves me smelling so coconutty and amazing!
Step 20: Continue the Self Care
After you wrap up such an amazing self-care shower routine, you should keep that same energy going. Have yourself a full-on self-care night.
Self-care is often overlooked and it is truly so essential to our overall health, happiness, and well-being.
Time for Your Self-Care Shower
If you are struggling to get started on some self-care, start with this perfect shower routine. It will leave you feeling refreshed, rejuvenated, and revitalized!