This post contains affiliate links meaning that, at no additional cost to you, I make a small commission if you purchase through my links. For additional information, visit my affiliate disclosure. 
This A to Z gratitude list offers you a new fun and unique way to practice gratitude for the things in your life. Use this list as inspiration for your own alphabet gratitude list.
Why Practice Daily Gratitude?
Making gratitude part of your daily routine can have a huge impact on your life and the outlook you have.
I'm sure you've heard it before.
"Be grateful!", "Count your blessings!", "There's so much to be thankful for!"
It can start to feel redundant, hearing the reminder to be grateful. But, in reality, it does make a massive difference in your life.
Just the small, simple act of listing 3-5 things to be grateful for can help you maintain a more positive outlook on your life.
Not in a toxic positivity way, but through a genuine life-changing mindset shift.
Psychology research has found that "gratitude helps people feel more positive emotions, relish good experiences, improve their health, deal with adversity, and build strong relationships". (Harvard Health)
Gratitude is also a key factor in manifestation and the Law of Attraction. If you are looking to manifest/attract good things into your life, having gratitude for what you already have is an essential first step.
I could go on and on about the benefits of gratitude in my own life. But, to sum it up, gratitude has given me a renewed sense of joy and positivity in my own life. Even on days that feel hard, I know that there are so many blessings in my life to be grateful for.
Gratitude helps me remember that, even on the tough days, life isn't all that bad.
There really is so much beauty in our everyday lives to appreciate once you stop to notice it. Gratitude helps bring awareness to that.
Stop. Take a break. Look at your life. Express gratitude. We got this!
What is an A to Z Gratitude List?
An A to Z gratitude list is essentially exactly what it sounds like. It's a long list of things you are grateful for that begins with each letter of the alphabet.
This is a great way to prompt new gratitude ideas or get inspired if you're in a bit of a gratitude rut. In a way, this can feel more like a game.
If your daily gratitude practice is starting to lose its appeal or just feels like another daily "to-do", try out this alphabet gratitude list idea to reignite your desire for it!
How to Use an A to Z Alphabet Gratitude List
This A to Z gratitude list is a fun way to spice up your regular gratitude journaling practice. There are a few different ways you can use an alphabet gratitude list in your own gratitude practice. Let's explore some of the options for using and creating your own A to Z alphabet gratitude list.
1. Chose 1 letter and list as many things as you can.
The first way you can use this A to Z gratitude technique is by choosing one letter for your daily gratitude. For example, if you chose the letter 'C' for the day, you could list a whole bunch of things you're grateful for that start with a 'C'. (Coffee, chocolate, cats, candy… you know, the life essentials 😉 )
This strategy reminds me of one of my favorite games, Scattergories. I think it's super fun to have one letter to brainstorm a bunch of ideas for.
2. List one gratitude for each letter of the alphabet.
This is a great way to express a whole bunch of gratitude in a fairly short period of time. If you're ever feeling stuck, this exercise provides a bit of structure and a good starting point for your gratitude practice.
Great for getting re-inspired and brainstorming new things to be grateful for!
By going through the alphabet and creating a full A to Z gratitude list, you have just listed 26 separate things to be grateful for. How cool is that?!
3. Make a game out of it.
As I said in idea #1, this alphabet gratitude list reminds me of the Scattergories game.
This is an excellent conversation starter for a group setting. Pick a letter and go around and have everyone list one thing they're grateful for beginning with the letter chosen. You can continue this with new letters for as long as you'd like.
This makes an excellent table game for Thanksgiving or holiday gatherings. It's a perfect way to express gratitude, get the conversation flowing, and have fun with those you love!
4. Do a few letters each day.
Most guided gratitude journals will prompt you to list 3-5 things each day. This is a perfect amount to keep your gratitude routine doable and easy to stick to.
To do this, break up the alphabet into smaller chunks. For example, maybe one day you list something for letters A-E. Then the next, you do F-H.
This way you're still listing 3-5 things, but using the alphabet technique to spice it up a bit!
5. Simply take inspiration from this list.
This gratitude alphabet list has no shortage of ideas. If you don't want to make your own A to Z list, simply gain inspiration from some of the things listed here. You can then take this inspiration into your own gratitude practice in whatever way feels good to you.
The Ultimate A to Z Gratitude List
This alphabet gratitude list is going to be jam-packed with A to Z gratitude ideas. I wanted to provide as much inspiration as possible so I'm including multiple Ideas under each letter! Enjoy!
A-F Gratitude Lists
A
Air
Art
Aunts
Adventures
Alone Time
Aha Moments
Action Movies
AuthenticallyDel.com 😉
B
Books
Breakfast Food
Babies
Business Growth
Best Friends
Brunch
Bed
Baths
Beach Days
Birthdays
BBQ Food
Blogs
Brothers
Baseball Games
C
Coffee
Chocolate
Cities (What's your favorite city?)
Couches
Clothes
Coworkers
Christmas
Candy
Cake
Cats
Cars
Compliments
College
Coupons
Clean Water
Children
Campfires
Counselors
D
Dogs (obvi)
Date Nights
Day Planners
Drive-In Movies
Dads
Donuts
Diaries
Daylight
Dancing
Drinks
Deep Conversations
Debt-Free Life
Doctors
Dentists
Donations
Dinners
Discounts
E
Education
Elephants
Exercise
Experiences
Extra Money
Eyes
EMTs

Ears

Employment/Employers/Employees
Emergency Care
Essential Workers
Exploring
F
Friends
Family
French Fries
FaceTime
Funds
Frozen Yogurt
Films
Flowers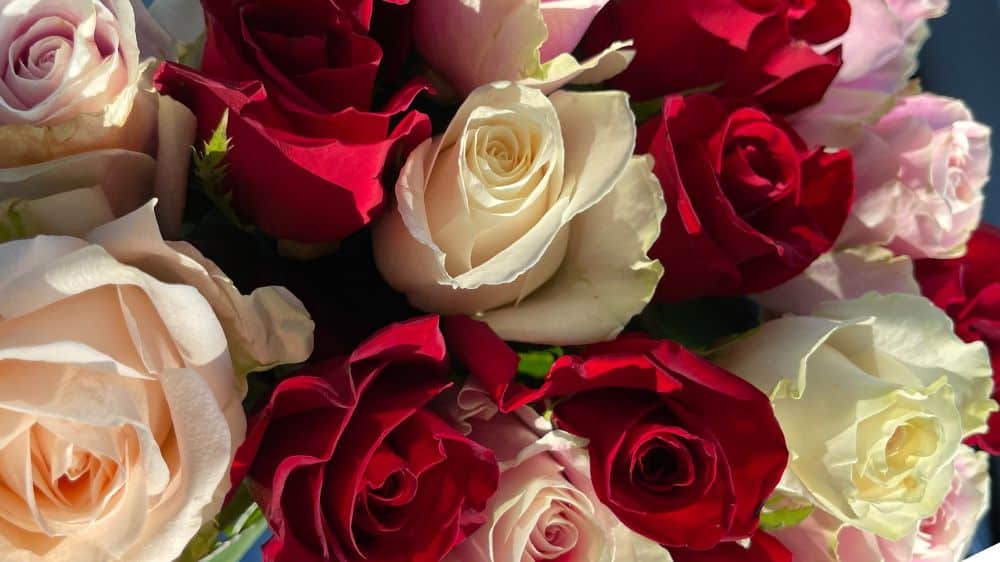 Food
Football Sundays (in the US)
Facebook
Faith
First Dates
Farmers
Favorite TV Show/Movie/Book
Festivals
Full Moon
Fresh Air
G-M Gratitude Lists
G
Gardening
GoodReads
Games
Grandma
Grandpa
GPS
Growth
Gas
Gifts
Garbage Workers
Groceries
God
Gratitude
H
Home
Happiness
Heart
Halloween
Honesty
Hugs
Happy Hour
Hatch Alarm Clock (Surely I'm not the only one that's obsessed?)
Holding Hands
Heat
Hair
Health
Hearing
I
iMessage
iPhones
Internet
Ice Cream
Instruments
Inventors
Instagram
Illustrators
J
Jokes
Jam
Journaling
Job
Joy
K
Kittens
Kisses
Kindness
Kids
Knowledge
Kind Strangers
L
Love
Light
Lillies
Laughter
Library
Laptop
Lazy Days
Life
Lessons
M
Mom
Mondays
Money
Making Love
Mornings
Music
Movies
Making Progress
Mental Health Workers
Medicine
Meditation
Memories
Marriage
N-T Gratitude List
N
Nice People
Netflix
Nights Out
Nights In
New Experiences
Nature
Naps
O
Ocean
Online Shopping
Old Friends
Officers
Office Workers/Jobs
Opportunities
Online Work
Outdoors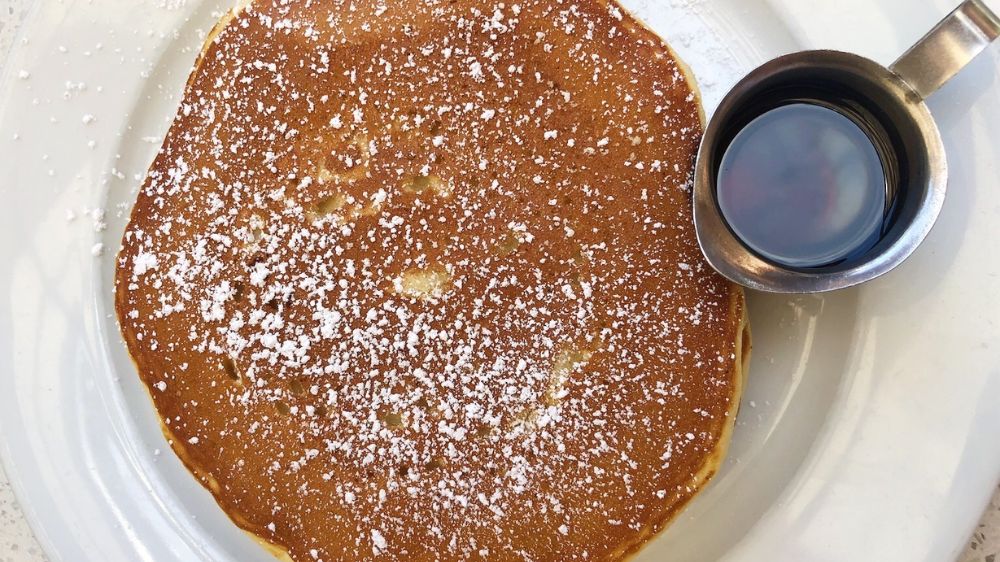 P
People
Phones
Pets
Pilates
Paydays
Paychecks
Planners
Pancakes
Pizza
Parks
Podcasts (give my list of favorite podcasts here)
Partner
Photos
Parties
Promotions
Personal Connections
Prayer
Picnics
Phone Calls
Parents
Q
Quizzes
Quitting a Job You Hate
Quotes
Quiet
Quilts
Questions
Quality Time
R
Rest
Restaurants
Recipes
Reruns of a Favorite Show
Rain
Rainbows
Retail Workers
Roof Over Your Head
Reading
Routines
Running
Relationships
Reality TV
Roadtrips
S
Sisters
Sports
Sunshine
School
Shopping
Sleep
Seasons
Smiles
Snow
Support
Social Media
Self-Care
Siblings
Sight
Sunrise
Sunset
Smell
Saturdays
Sundays
Surprises
Sleeping In
Showers
Safety
Spotify
Starbucks
Socializing
Socks
Sushi
Sweatshirts/Sweats/Sweaters
Servers
Scientists
Snapchat
Stretching
Soap
T
Tears
Time
Teachers
Tech Workers
Technology
T-Shirts
Tea
Talking
TV
Trader Joe's (of course)
Theatres
Travel
Taste
Truck Drivers
Thanksgiving
Therapy
Therapists
Texting
Tacos
Takeout
Treats
Touch
Traditions
U-Z Gratitude List
U
Umbrellas
Universe
University
USA
Unity
Unexpected Surprises
Uncles
V
Vacations
Voice
Virtual Work
Virtual Therapy
Veterans
Veterinarians
W
Windows
Work
Work-From-Home
Walks
Workouts
WiFi
Workout Classes/Videos
Weekends
Wednesdays (I love hump days!)
Water
Weddings
X
Y
Yourself
Your Home
Your Family
Yellow (it's such a happy color!)
YouTube
Yoga
Youth
Years
Young Love
Z
Zippers
Ziplocs (let's be real… those things rock!)
Zoos
Zodiac Signs
What's on Your A-Z Gratitude List?
Creating an alphabet gratitude list is such a fun, unique, and individual thing to do. Since we are all such different humans with different lives, our ABC gratitude lists will, of course, look a bit different.
I'd love to know some things you'd add to your own gratitude list that are not included here. Although this list of 300+ things to be grateful for is pretty extensive, there are countless other blessings to add.
What are the top things on your own A-Z gratitude list?
Let me know below!