This post may contain affiliate links meaning that, I may make commission if you purchase through my links. Learn More. 
Affiliate marketing is a must-know tool for starting a blog that makes money. With so many courses and advice out there, it can be hard to know whose advice to trust. To help you sort through it all, here is an honest course review of Making Sense of Affiliate Marketing.
UPDATED: January 10th, 2023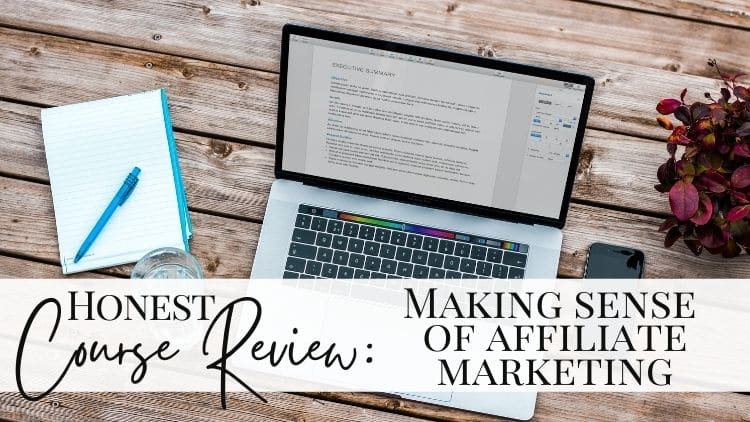 What is Affiliate Marketing?
Before we dive into this post, let's break down affiliate marketing for those new bloggers just getting started.
In simplified terms, affiliate marketing is a tool for you to make money on your blog, website, or social media through commissions.
With affiliate marketing, you can link a product for your readers or viewers and you make a commission if they purchase through your specific affiliate link.
This is really common among bloggers and influencers – and for good reason!
Who's teaching it? What makes them an expert? How much does it cost? How's it laid out? Pros/Cons?
These are all things that we will go over in this Making Sense of Affiliate Marketing review – don't worry!
To start, let's cover the very basics of the course.
Key Course Basics
Instructor: Michelle Schroeder-Gardner of Making Sense of Cents blog
Course Name: Making Sense of Affiliate Marketing
Course Price: $197 OR 2 payments of $105/mo
Modules: 6 Modules + 10 Bonuses
Course Host: Teachable (an online course program)
Access: Unlimited Lifetime Access
Bonus: Exclusive Facebook group access
Why I Bought Making Sense of Affiliate Marketing
As a new-ish blogger, I was getting really fed up with putting hours and hours into my blog and seeing very little return. I had taken a Blogging/SEO course and a Pinterest marketing course… and now I was ready to start making MONEY.
Thanks to the courses I'd taken, my blog was already getting some traffic at this point.
Click Below to Explore My Top 3 Favorite Blogging Courses:
BySophiaLee's Perfecting Blogging and Perfecting Pinterest Courses
Making Sense of Affiliate Marketing
Blogging for New Bloggers' Courses + Legal Bundle
This was incredibly exciting to me. Logging into my Google Analytics and seeing 10+ people active on my site was like a dream come true at this time. (If you know, you know!)
But, I knew I needed to start seeing some return in order to keep progressing my blog as a business.
If you are a blogger, you may know that blogs make money in a few different ways. The most common are:
Ads
Sponsored Posts
Products (like my products here)
Courses
Affiliate Marketing
For most bloggers, affiliate marketing and ads are the first ways to start earning some money. As I was continuing to grow my traffic (necessary for ads), I knew I needed to get started with affiliate marketing too.
*Making Sense of Affiliate Marketing has entered the chat* 😉
How I Found Making Sense of Affiliate Marketing
I actually found this course through the blogging course I had taken.
The very first course I ever bought for my blog (which still happens to be my #1 favorite blog course) was BySophiaLee's Perfecting Blogging.
Read my entire Perfecting Blogging course review here.
BySophiaLee has turned her blog into a 7-figure business and she credits some of her first affiliate success to Michelle's Making Sense of Affiliate Marketing course.
When Sophia mentioned her love for Michelle's course, I knew it was worth looking into. This is where I initially discovered Michelle, her blog, and her courses.
I was SHOCKED that I hadn't come across her before as I quickly learned that she's quite an expert in the blogging world.
As a young college student at the time, I debated committing to Making Sense of Affiliate Marketing for a few months (I have regrets here, haha!). $197 was a LOT of money in my eyes.
I was working my part-time job and nannying on the side. One payday I decided to bite the bullet, invest, and buy the course.
(Obviously, or you wouldn't be reading this course review right now… 😉 )
Honest Making Sense of Affiliate Marketing Course Review
As a very hesitant consumer myself, I understand wanting to know all the details of something before committing. That's why I wanted this course review to be as in-depth and detailed as possible.
Here's what this course review will cover:
Full Course Details

Course Modules
Bonuses
Refund Policy

My Key Takeaways
Should You Get the Course?

Who the Course is Good For
Who the Course is NOT Good For
Is it Worth the Price?

Final Thoughts/Course Overview
Overall Course Rating
Making Sense of Affiliate Marketing Course Modules
Making Sense of Affiliate Marketing is divided into 6 main course modules (+ additional bonus modules).
Out of respect for Michelle and those that have bought the course, I will not go into in-depth detail about each module. Michelle offers a more in-depth peek into the modules on the Making Sense of Affiliate Marketing course website.
However, I will recount the 6 main course modules with a brief overview of each one.
Module 1: What is Affiliate Marketing?
This module is pretty much what it sounds like – an introduction to affiliate marketing. Michelle dedicates this module to fully introducing affiliate marketing, what it is, how it works, why you need it, etc.
Module 2: How To Find and Apply To Affiliate Programs
This module is jam-packed with some of the most valuable information in the course (in my opinion). Michelle provides a HUGE list of 80+ different affiliate programs for ALL different blogging niches. She also gives tips on applying and getting accepted.
Module 3: Follow the Rules
Something that isn't talked about enough: the importance of affiliate rules.
Each affiliate company has its own policy as well as legal requirements and disclosures. This is some pretty serious stuff… Michelle helps walk you through this here.
(You absolutely MUST legally protect your blog with professional legal pages. Like, it's the law…)
Module 4: How To Get Your Readers To Convert
Affiliate links are pretty useless if your readers are not linking on them and buying from them. Michelle walks you through how to make that happen in Module 4.
There's a strategic way to get your links to convert that will do wonders for your commissions.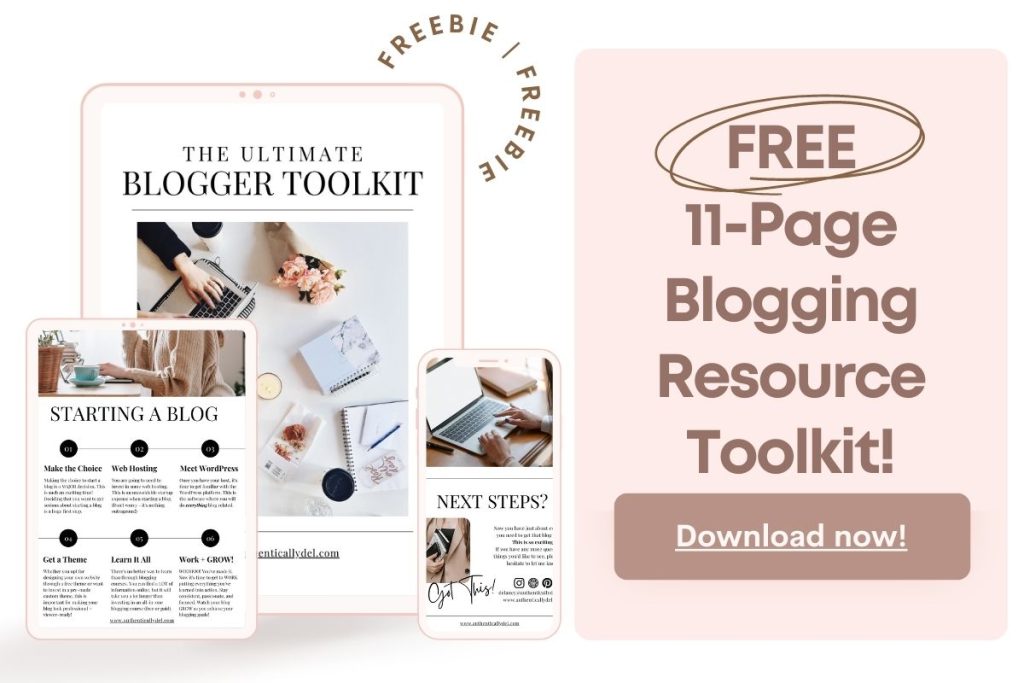 Module 5: Strategies and Ways To Promote Affiliate Links
Affiliate links have TONS of opportunities to earn you money. This module is pretty long and very content-heavy. It's all about HOW to use affiliate links properly and ways to boost your conversions.
Module 6: Rinse and Repeat
Strategy, strategy, strategy.
This module of Making Sense of Affiliate Marketing is about how to develop a quality and long-lasting strategy that works without fail… and what to do if it DOES fail.
This is really helpful for lasting success in your affiliate marketing journey.
Course Bonuses!
Who doesn't love some good bonuses? I know I do.
At the end of the course, Michelle includes NINE bonuses.
These are worksheets, videos, and additional resources and information regarding money-making and affiliate marketing.
You can get a better idea of what to expect in the bonus section on Michelle's course landing page.
Making Sense of Affiliate Marketing Return Policy
As per Michelle's website, this is the refund policy for Making Sense of Affiliate Marketing:
I really respect fair return policies and, to me, Michelle's feels more than fair!
Key Takeaways from Making Sense of Affiliate Marketing
I want to keep this section of the Making Sense of Affiliate Marketing review as short and sweet as I can, while still being super informative!
There are some major pros and cons that I think you should know about before deciding if you want to commit to this affiliate marketing course.
Pros
User-Friendly Organization – The modules are all clearly labeled and organized in a way that makes a lot of sense to the learner.
Starts from the Basics – You don't have to know much about affiliate marketing at all to get value from this course.
HUGE List of Affiliate Programs – This is one of (if not #1) the most valuable parts of this course for me.
Worksheets, Spreadsheets, Resources – Michelle even goes as far as to give you a full Excel spreadsheet to track your affiliate companies. This is something I use every day still.
Facebook Group – The Making Sense of Affiliate Marketing Facebook group is only available to those who have taken the course. Because of this, there are SUPER helpful conversations in the group with lots of knowledgeable bloggers/experts.
Unlimited Access – This is not unique to Michelle's course, but I do love purchasing courses that you can refer back to. I go through this course to refresh myself every couple of months.
Great Support – I've had a couple of more personal affiliate questions and Michelle has been SO quick about replying, both via email and Facebook group.
Step-By-Step Tutorials – This course has step-by-step information for multiple affiliate marketing strategies such as:

Writing a review post (like this one)
Making a resource page
Optimizing old posts for affiliate success
Utilizing social media and Pinterest for affiliate marketing
Cons
No Videos – If you're someone that learns best from video, this course is not for you. There are very few video sections in this course. Instead, each section is written.
You Need Traffic First – Obviously, this course is for affiliate marketing. With that, Michelle does not go into in-depth detail about how to increase your traffic (although there is a section on it). You may be better off with a traffic-boosting course first (like BSL's Perfecting Blogging), followed by this one after.
This Isn't a Quick Fix – If you've read my post about starting a blog, you know that not much in the blogging world is quick. It's a long game. Affiliate marketing is no different. Patience is key!
Limited Social Media Information – This course is more for bloggers in my opinion. If you are looking to start affiliate marketing on social media ONLY, you may be better off with a different course. While there is some information, it's not social-media-focused.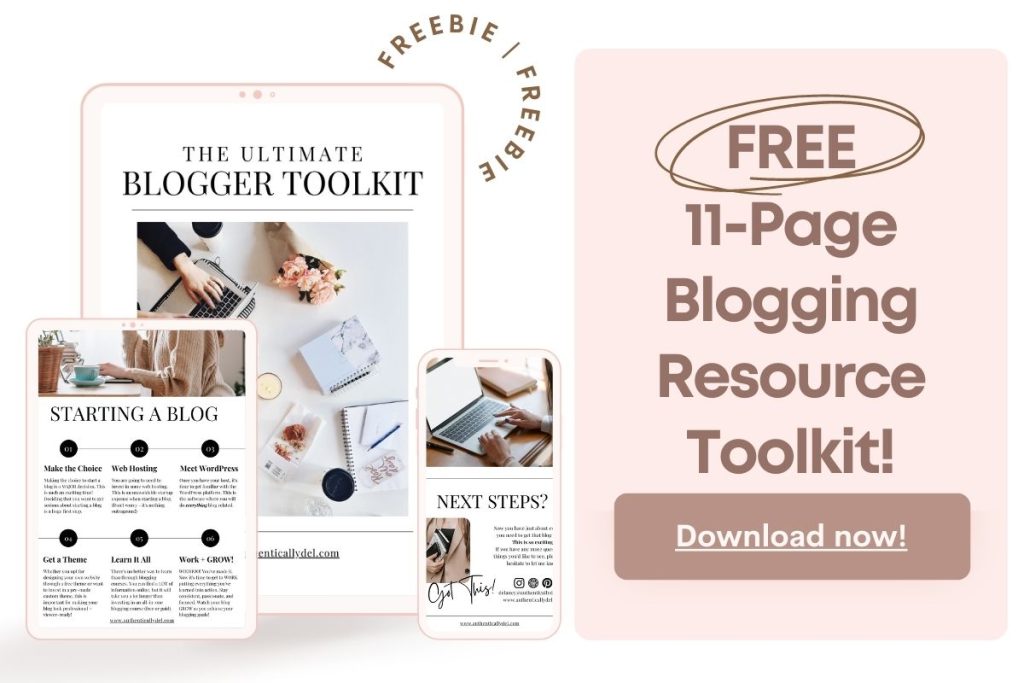 My Affiliate Marketing Results (Real Income Report)
Ready to hear something a bit embarrassing?
Before taking this course, I had made a total of $3.24 in affiliate marketing… in almost an entire year. Yikes…
Unfortunately, this is not uncommon for bloggers starting out without an affiliate marketing strategy.
Since taking the Making Sense of Affiliate Marketing course and implementing the strategies, I've made almost $1,000 in the last 3 months.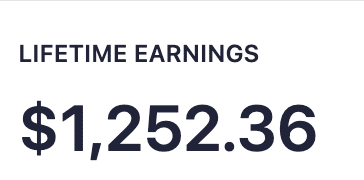 Since the course, I have made:
$1,252.36 with my largest affiliate program
$311.99 with another affiliate program
$325.74 with 2 other affiliate programs (combined)
I went from making $3.24 in one year to making $1890.09 in 3 months.
To be fair, I am less than 6 months into this new strategy too. My affiliate income (and traffic) are still increasing and will hopefully continue in that positive direction. I will try to keep this updated!
Is It Worth the Price?
In my eyes, yes. As you can see above, the course has already more than paid for itself.
But if I were to really answer this, I would say "it depends".
It depends on what blogging stage you are in, what your goals are, how much time and money you have to dedicate, etc.
There are many factors that determine whether Making Sense of Affiliate Marketing is the right affiliate marketing course for you.
I'm hopeful that this Making Sense of Affiliate Marketing review helps clarify that, but ultimately it is up to you to decide if it's the right fit!
Who Is This Course Good For?
In my opinion, this course is good for bloggers who:
want to start making an income via affiliate marketing
want to take their income to the next level
have been trying affiliate marketing with no success
are hoping to turn their blog into their job (or at least a side hustle)
are NEW but want to start off knowing the mistake to NOT make
Who Is This Course NOT For?
In my opinion, this course may not be good for bloggers who:
do not have a self-hosted site (harder to monetize this way!)
are not making an effort to increase traffic (no traffic, no sales)
want to blog just for fun and don't care about an income
are already making an affiliate marketing income they are pleased with
If you are a brand new blogger, this course CAN be helpful as it can start you off on the right foot to avoid making mistakes in affiliate marketing.
However, I personally would recommend focusing on getting traffic to your site first. A course on blogging may be more beneficial than an affiliate marketing course if you are brand new.
Click Here to Check Out My Favorite Starting Blogging Course
Making Sense of Affiliate Marketing Review: Final Thoughts
To wrap up this affiliate marketing course review, I thought I'd share my final thoughts on the course. I want to share the best thing, the worst thing, my overall rating, and my final verdict.
The Best Part
My #1 favorite part of Making Sense of Affiliate Marketing would have to be…
The HUGE list of affiliate programs.
Before this course, I spent hours and hours and hours (not joking) researching affiliate programs for my niche. In this course, they are all clearly laid out and linked for you (separated by niche).
This makes it so easy to find and apply to affiliate programs that will actually benefit you and your readers.
The Worst Part
My least favorite part about the course would be…
No video walkthroughs.
You may be someone that this doesn't bother at all. I just happen to be a very visual learner.
Michelle's instructions are in-depth enough that I'm able to decipher what she's saying, but there are some areas where I wish a video was included.
My Overall Course Rating
I would give Making Sense of Affiliate Marketing a rating of…
8/10
It is not my #1 favorite blog-related course I've ever taken (I've already told you the BSL course holds my heart 😉 ). However, I definitely have seen some huge improvements from taking the course.
My previously non-existent affiliate income has been working its way up to being a pretty nice side hustle. I'm hopeful that this keeps moving in that positive direction.
Should You Buy Making Sense of Affiliate Marketing..?
You tell me!
I gave you all the information, now it's up to you to decide! I'm curious if you think this affiliate marketing is a good fit for you and why or why not?
Leave a comment below letting me know what you decide!
I hope this Making Sense of Affiliate Marketing review helps you learn more about the course and if it's right for you and your blog.
Deciding where to invest your money when starting a blog can be really overwhelming, so I hope this made it easier for you! Leave any questions below!
Best wishes for blogging and affiliate marketing success,
Del