This post may contain affiliate links meaning that, I may make commission if you purchase through my links. Learn More. 
Your 20s can be a confusing "in-between" time. You are no longer a teenager and are expected not to act like one. But you are also not super experienced in the "adulting" part of life yet… so what do you do?
You pursue personal growth.
Your 20s are the perfect time to discover who you are and who you are going to continue to be throughout the rest of your life. I personally believe that your 20s lay the foundation for adulthood.
In your 20s, you are able to take on new forms of independence, responsibility, and, most of all, undergo immense personal development.
So how exactly do you take these proper steps to pursue personal growth in your 20s?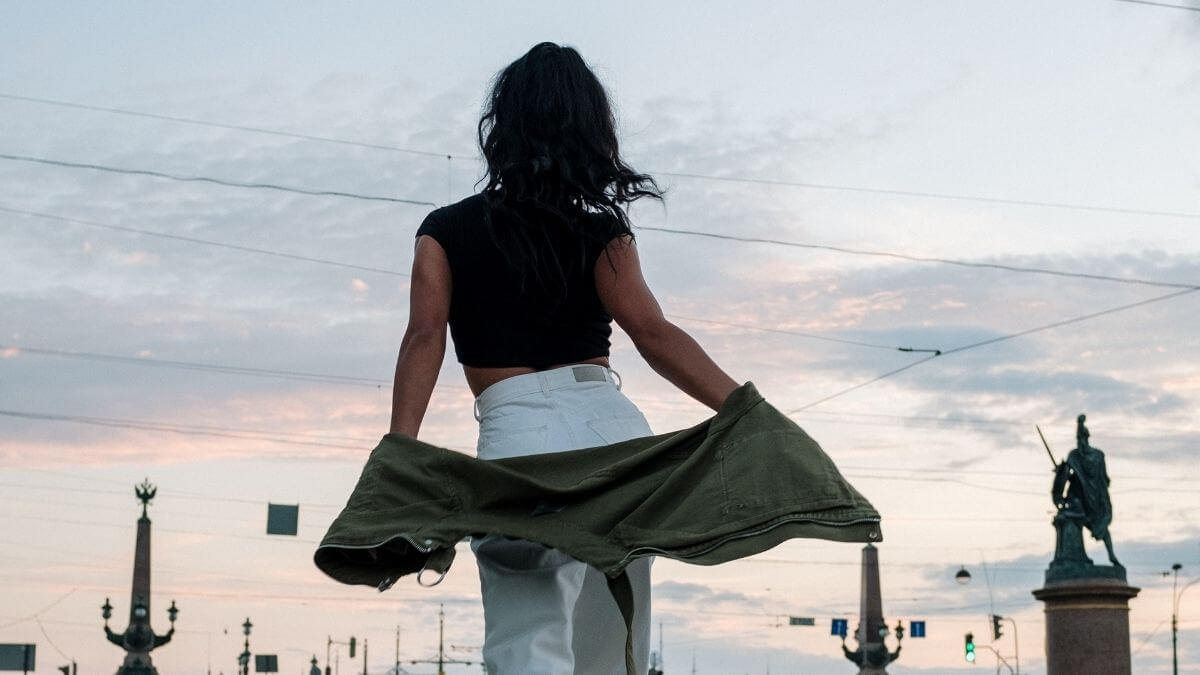 17 Ways to Pursue Personal Growth in Your 20s
1. Find a Passion
Finding something you are passionate about is an essential part of personal growth. Being in your 20s, you have tons of opportunities to explore this.
Take on a fulfilling job, volunteer in your community, learn about a social issue… figure out what sets YOUR soul on fire. Finding your "purpose" in life can feel scary but, believe me, when you do, you will just know.
Figuring this out in your 20s can really help to guide you in the coming decades of your life.
2. Ask Yourself "Who Am I?" Questions
By this I mean really asking yourself the hard stuff.
The "who am I", "what do I want in life", "what do I believe", "what do I support", "why do I think this way" type of questions.
Oftentimes, taking this step towards personal growth can be daunting. It isn't always comfortable or easy. This can include really calling yourself out on any toxic traits you may have.
For me, I have had to acknowledge some past trauma and work through it. Journaling for self-discovery can be really helpful during this process.
3. Find Independence
This is probably the biggest transformation I have experienced as far as personal growth in your 20s goes.
Independence can be scary.
Plain and simple.
Independence in your 20s can look different for everyone. Maybe it's going away to school, moving out of your parents' house, moving to a new state by yourself, or even just going to the doctors' without your mom for the first time (this is traumatic, I know 😉 ).
Essentially, you should learn how to become self-sufficient and self-reliant. Regardless of what this looks like for you, know that it is essential for pursuing self-development and personal growth in your 20s.
4. Go to Therapy
Going to therapy can be an incredible tool for personal development in your 20s. Therapy gets a reputation that I don't necessarily think is fair. Nothing has to be "wrong" to go to therapy.
Therapy can be a great tool to help you work through transitions and changes in your life (and there is no shortage of those in your 20s!). Honestly, a good therapist can help you work through almost every other tip on this list.
Starting online therapy is the best thing I ever did!
5. Practice Financial Responsibility
Bills, car payments, insurance, oh my!
(Oh! Don't forget groceries, rent, and recreation too 😉 )
Just kidding… don't stress yourself out! But DO know that your 20s is the time that you are going to really have to learn some financial responsibility.
Remember that independence we talked about earlier? Yeah… with that oftentimes comes some financial responsibilities. Don't stress!
Just learn how to save some extra money, make some extra money, or even just keep track of your finances in a budget planner! With the right tools and mindset, this will be no big deal!
I ADORE Erin Condren Products:

6. Travel Alone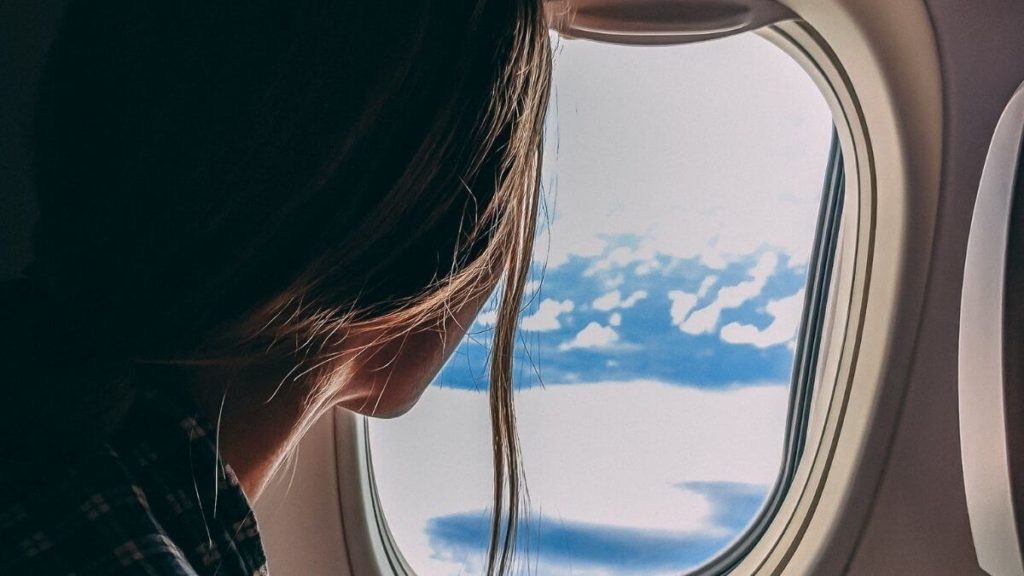 The freedom, confidence, self-discovery, and self-love that comes from traveling alone is unbelievable. Exploring a new place by themselves is something everyone should do at least once in their life.
7. Get Comfortable Being Alone
This ties in nicely with the last tip…
Learning how to be alone is so important for personal growth in your 20s.
I just recently read "What a Time to Be Alone" and I kid you not when I say it changed my life.

I'm someone who has always relied on external validation and learning how to be comfortable and confident by MYSELF has been so liberating. Everyone deserves to feel like they are enough on their own!
8. Learn How to Care for Yourself Daily
Learning how to properly care for yourself, mentally and physically, is one of the most important forms of personal growth that you can pursue. How you care for yourself is the foundation of your life.
What you eat, how you sleep, what you consume, how stressed you are, etc… all of these are immediate factors in your happiness and well-being.
In your 20s, it is essential to learn to care for yourself on a deep level every single day.
Whether that be nourishing yourself with good food, partaking in a little bit of self-care every day, building a relaxing night routine, or working out to take care of your physical self, taking good care of your mind, body, and soul is an imperative part of personal growth in your 20s.
9. Find YOUR People
There are people in this world who are for you and there are people who are not. That's okay! Part of learning who you are is finding out who your people are.
Finding out who your real friends are (who loves you, who supports you, who challenges you productively, who wants the best for you) is part of growing up in your 20s. You should be excited about the opportunities to find your tribe!
10. Plan for Your Future
In your 20s, there is a lot to think about. Where will you live? Do you want to get married? Kids? Job?
Instead of getting overwhelmed by it all, think about what you WANT for yourself. Dream big, decide the life you want… and then make plans to achieve it.
Set little goals that you can achieve in your 20s to set you up for a lifetime of success. (SMART goals are perfect for this.)
11. Listen to New Perspectives
I think one of the worst things you can do for personal growth is to only surround yourself with like-minded people. Yes, I know, I know… I just told you to "find your people". But it is important to also hear from those different from you.
Everyone has something unique to share. You can learn from every single individual you meet. Listen to people you don't align with. Debate topics. Hear their argument. Expand your mind. GROW.
12. Form Good Habits
Habits that you will care for the rest of your life. I'll keep this short here because I have an entire post about good habits to start in your 20s.
13. Pursue Spiritual Growth
Do you believe in a higher power?
If so, run with that as you pursue personal growth in your 20s. Lean on your spiritual beliefs. Trust in them. Build that relationship.
14. Find a Fulfilling Job
Stop thinking about your 20s as a "practice run" for your career. That can actually harm your career…
Instead, work towards finding your dream job in your 20s. Find a job that you feel confident at, that challenges you, that fulfills you, and, most of all, that makes you HAPPY. This will help you grow personally, financially, and skillfully.
15. Learn How to Be in a Relationship
Everyone preaches about "playing the field" in your 20s…
While that can be fun, there are some definite perks to being in a relationship in your 20s.
Being in a relationship can actually teach you a lot about yourself. You learn how to communicate better, care for another, and be vulnerable and open. These are all great forms of personal growth that a relationship can help you achieve.
Not to mention, it's just plain FUN.
16. Find New Hobbies
Find new things that you love to do. It may be a sport, writing, singing, playing an instrument, or even knitting.
Finding something that YOU love to do helps grow you personally. You get to know yourself better when you find your own individual passions.
17. Care for Something or Someone Else
This is a big one that is so often overlooked. I can speak from personal experience here… when I got my dog, I experienced so much personal growth in such a short period of time.
There is something about someone (or thing) relying on your for life that really forces you to grow. This responsibility is a great way to pursue personal growth in your 20s.
Important Note: make sure you have to ability (time, money, resources, energy, etc.) to care for something before taking it on!
18. Develop Communication Skills
This can be applied to all areas of life: work, relationships, social
Learning how to appropriately communicate is an essential form of personal growth that you should undergo in your 20s.
As a media and communications major, I can tell you… this is IMPORTANT! 😉
19. Challenge Yourself
In ALL ways possible.
Challenge yourself to try new things. Push yourself to meet new people. Challenge your long-standing beliefs. Push yourself to meet new people.
Do things that are uncomfortable.
You grow most when you are outside of your comfort zone. Challenge yourself to go there.
20. Learn Healthy Coping Strategies
Life isn't going to be 100% happy 100% of the time… that's just reality.
It is important that you know HOW to cope when life isn't going how you hoped. Things happen and having healthy coping mechanisms is the only way to get through them successfully.
21. Discover Yourself
WHO ARE YOU?
The #1 biggest question you need to answer for personal growth in your 20s.
What makes you who you are? This is compiled of so many things: your values, morals, beliefs, history, passions, trauma, traits, relationships… the list goes on and on.
Discovering who you are in your 20s will set you up for a future of happiness and success.
Your 20s are an excellent time for personal growth.
Take advantage of that.
The time is NOW to start developing who you are and who you will become.