This post may contain affiliate links meaning that, I may make commission if you purchase through my links. Learn More. 
Looking to make some extra money but don't have the time to commit to a strictly scheduled job? These at home side hustle ideas are the best unique and easy ways to make money at home!
It can feel so frustrating to want to earn some extra cash but not have the time in your schedule to commit to another job. Side hustles are the perfect way to make some money without a huge time commitment. They are the perfect option for full-time students, those with another job, those who have family or other life commitments, or any ambitious person that is looking for a quick and easy way to make some extra bucks on the side.
Before we explore some unique and easy at home side hustle ideas… let's make sure we're all on the same page.
What is a Side Hustle?
A side hustle is a job that you take on the side of your primary job. This is not necessarily the same as a part-time job. Oftentimes, you are able to have even more control over your time and schedule with a side hustle than a part-time job.
Side hustles are also often an opportunity to pursue a passion or explore an interest. If you care deeply about something, a side hustle is sometimes a great way to be able to practice it AND get paid to do so.
Side hustle income is supplemental to another form of income. A side hustle usually is not enough to support you financially on its own (but it's possible!!). However, the additional money from a side hustle can add up quickly and make a huge difference in your finances.
Is a Side Hustle a Job?
Yes!
And no.
Like I said before, a side hustle is usually more flexible than a traditional job. For one, your side hustle will likely not be a strict 9-5 schedule. At times, there's no schedule at all. Sometimes it is simply just there whenever YOU choose to work. It is a way to spend your downtime to make some extra money.
Sounds like a dream, right?
Why Should I Have a Side Hustle?
The most obvious reason to have a side hustle is MONEY! Yup, you can make a pretty impressive amount of money with a side hustle depending on how much time, energy, and effort you put into it. There are lots of variables with a side hustle, depending on what side hustle idea you decide to pursue, but you truly can make a good amount of cash. Whoop, whoop!
Next, a side hustle can be an incredible opportunity to explore interests and pursue passions. If you have something that you love but do not get to practice every day, incorporating it into your side hustle can be an incredible option. Not only are you making money that way, but you are getting to do what you LOVE. Now that's a win-win situation.
Lastly, there are tons of at home side hustle ideas. That alone is a huge bonus. Being able to work from the comfort of your home is an amazing benefit of a side hustle. Whether you're a mom, a college student, or just a homebody, being able to make money from home can be one of the best things about a side hustle.
How Much Money Can I Make with a Side Hustle?
This is the best part… how much money you make with a side hustle is entirely up to you. It depends on how much time you have to commit, how successful you are, how many side hustles you pick up, and how seriously you take it. Side hustles are something that you really get what you put into it. The more effort you put forth, the more income and financial gain you will see!
Unique At Home Side Hustle Ideas
Now let's get into the actual at home side hustle ideas so you can get started making that money right away!
Side Hustle Idea 1: Sell Your Old Clothes
You may be thinking that there's no way you can make a significant amount of money just by selling your old clothes online.
Well I'm here to prove you wrong. I have only been actually pursuing selling clothes as a side hustle on Poshmark for a few months now and I have made almost $700. (2022 Update: I've made over $1,300!)
To be fair, I haven't even been selling "high-end" clothes either. American Eagle, Zara, Forever 21, etc…
If you have nicer, higher-end clothing to sell, you can make even more than me! Also, if you happen to have anything that is still new with tags, you can list it for way more! Get that money, sis!
Side Hustle Idea 2: Become a Virtual Assistant
This is also something I do… and I absolutely LOVE it. I am a virtual assistant for a vet that lives across the country!
In keeping true to my authenticity, I will share my income from this as well! I make anywhere from $200-600 A WEEK doing this.
Becoming a virtual assistant is an incredible at-home side hustle idea. There is so much variety in who you work for, how much you work, and even what you do. It can be a super customizable opportunity!
I have taken on this side hustle as more of a part-time job by upping my hours and responsibilities (since I love it so much!). There is room here for growth!
Side Hustle Idea 3: Pet/Child Care
People are usually willing to pay quite a bit for you to care for their pets or their children. After all, those are their babies!
Often, you are able to do this all from your own home too! They drop them off and pick them up… and you make money!
Side Hustle Idea 4: Blog
This is another super unique side hustle idea… here's why.
Blogging can become your primary income.
Yup, that's right. You can actually make a really impressive income by blogging. But that is only if you decide to dedicate the time and money. As with most things in life, you really get out what you put in.
RELATED POST: How to Start a Money-Making Blog in Your 20s
If you want to treat your blog as a business, you can grow it massively and make a very comfortable living from it… ALL FROM HOME!
To get started, all you really need to do is purchase your domain (which is only $3.95/month with Bluehost) and start learning.
To start, I purchased my domain, my theme, and a blogging course from my favorite blogger (who makes 7 figures/month blogging – told you that you can make a TON).
Then, I just got to blogging! These initial expenses have more than paid themselves off. Blogging is something I plan to turn into more than a side hustle someday!
Side Hustle Idea 5: Sell Baked Goods
I am actually currently looking into selling baked goods as one of my own at-home side hustle ideas. I LOVE to bake. It is one of my favorite stress relievers… so why not make some money?
You can even just promote on social media and sell to locals, family, and friends. You'd be surprised how much you can make from this!
Side Hustle Idea 6: Tutor
What was your favorite subject in school? Well, now you can make money teaching it!
Offering to tutor can be a great opportunity for an at-home side hustle! It typically is no more than a few hours a week too… no major time commitment!
Side Hustle Idea 7: Data Entry
You don't have to be a finance major to do some mean data entry. So many companies are willing to pay an impressive rate for someone to do data entry for them!
Just by doing a simple Google search for data entry and putting yourself out there, you could land a pretty great gig.
Side Hustle Idea 8: Sell a Course
Are you an expert at a skill? I'm willing to bet that you are!
Think outside the box. What is something that others might turn to you for help with?
Maybe it's:
cooking
calligraphy
organization
web design
knitting
fixing cars
etc.
All of these are things that you may not think others will pay to learn… but I'm telling you, they are! Offer your services through a course or a consultation call!
Side Hustle Idea 9: Take Surveys
This is definitely the easiest of all these at home side hustle ideas! Literally, all you have to do is take some surveys.
SurveyJunkie is my newest obsession. They give you points for taking surveys which you then cash in for money. There are TONS of survey options that vary in topic, length, and point value. It's 100% free to sign up. I always do this mindlessly at night while I'm watching TV.
(No, I'm not watching Netflix and scrolling on my phone… I'm working! 😉 )
Side Hustle 10: Freelance Writing
Upwork is an incredible site for connecting freelancers with some work opportunities: Copywriting, web design, transcription, ghostwriting, and more!
There are tons of opportunities (all of which you can do from home!). This is where I found my first freelance gig (which also turned into my first full-time job!).
Side Hustle Idea 11: Sell Printables
Speaking from personal experience, printables are fun to make! They take a little bit of time and a slight eye for design, but they are a great way to make some extra money!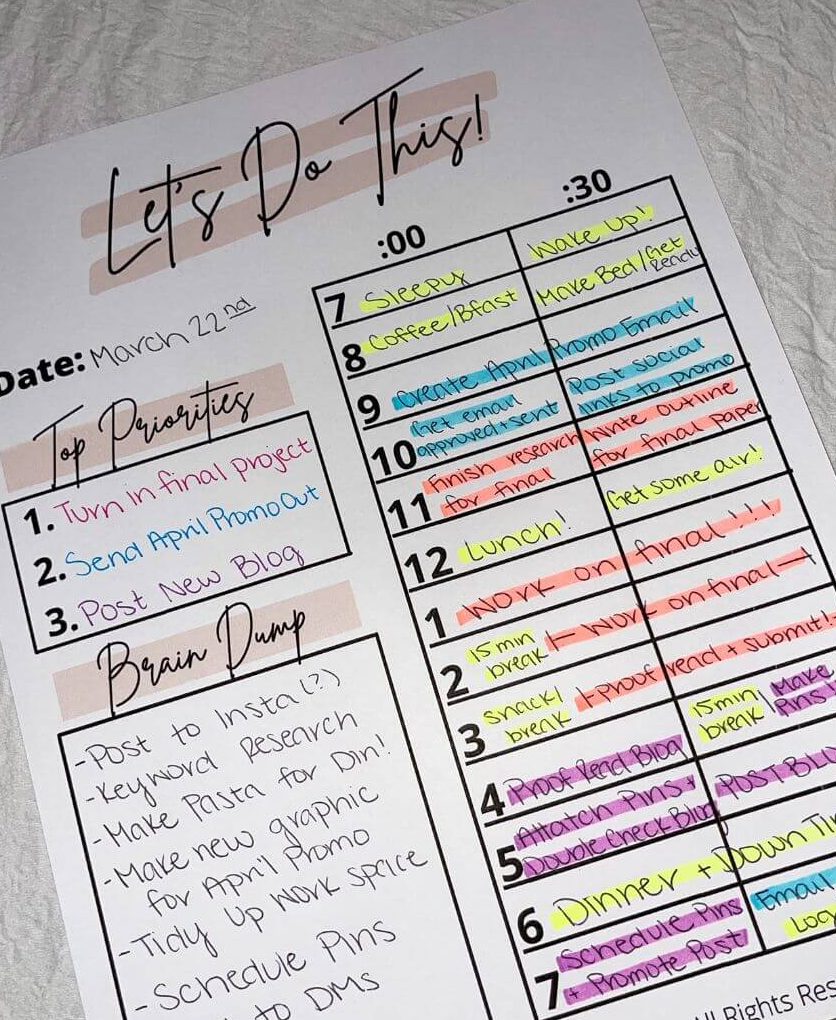 There are lots of different printable ideas, depending on what you are passionate about and who your target audience is!
Side Hustle Idea 12: Sell Old Household Items
While you can sell household things on Poshmark (where I sold my clothes), there are some more household-centered selling platforms.
Some site options for selling household items online are:
Nextdoor
Decluttr
OfferUp
eBay
Side Hustle Idea 13: Proofread/Edit
This is another at home side hustle idea that can be found on the Upwork website.
Personally, I have edited resumes, proofread articles, and revised papers. This is such a perfect side hustle idea for college students or for anyone with a writing background.
As a college student, this process will probably feel natural because it is something you're likely accustomed to doing.
But unlike your schoolwork, you get paid for editing this one! 😉
Side Hustle Idea 14: Sell Products
Similar to selling printables, you can also sell products on sites like Etsy. The opportunities are absolutely endless for products you can sell.
Some product ideas may be:
calligraphy signs
bracelets
paintings/artwork
party decor
mugs
accessories (scarves, etc.)
mugs
planners
keychains
If you love to create anything, try selling it! There's a good chance you'll have some takers!
Side Hustle Idea 15: Start a YouTube Channel
Much like starting a blog, starting a YouTube channel will take time, energy, effort, and lots of patience. Unless you get lucky and blow up overnight (which is rare!), it will take a while to grow your YouTube.
But, as they say, anything worth having takes time.
YouTube can be an incredible income stream. So much so that, if you are successful, you can make it your full-time job (like a blog!). If you have a love for videography, editing, or just being on camera, give YouTube a shot! Even though it can take a while to monetize, this side hustle idea can be one of the most fun! Let your personality shine!
There you have 15 unique at-home side hustle ideas to make money!
More Posts I Think You'll LOVE
How to Make Money Selling on Poshmark
21 Ways to Pursue Personal Growth in Your 20s
15 High-End Products ACTUALLY Worth the Price
Don't underestimate the power of a good side hustle.
With a good, unique side hustle like these, you can bring in income that will shock you.
But, with that said, I don't want you to think side hustles mean easy money. You still have to work for it. But with the right amount of drive, hard work, and dedication, a side hustle can be a great addition to your life.
Go get that cash, side hustler!
XOXO,
Del