This post may contain affiliate links meaning that, I may make commission if you purchase through my links. Learn More. 
So many high-end products have affordable dupes that work just as great. But these 15 products are some of the few expensive items that are worth buying the real deal.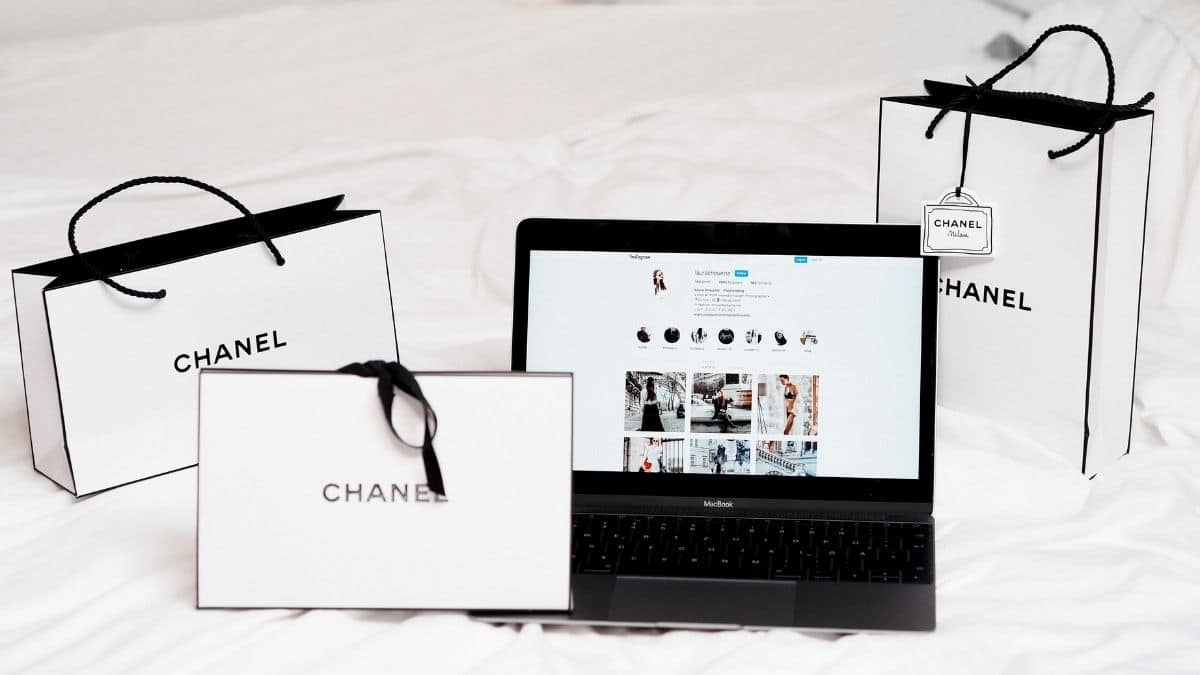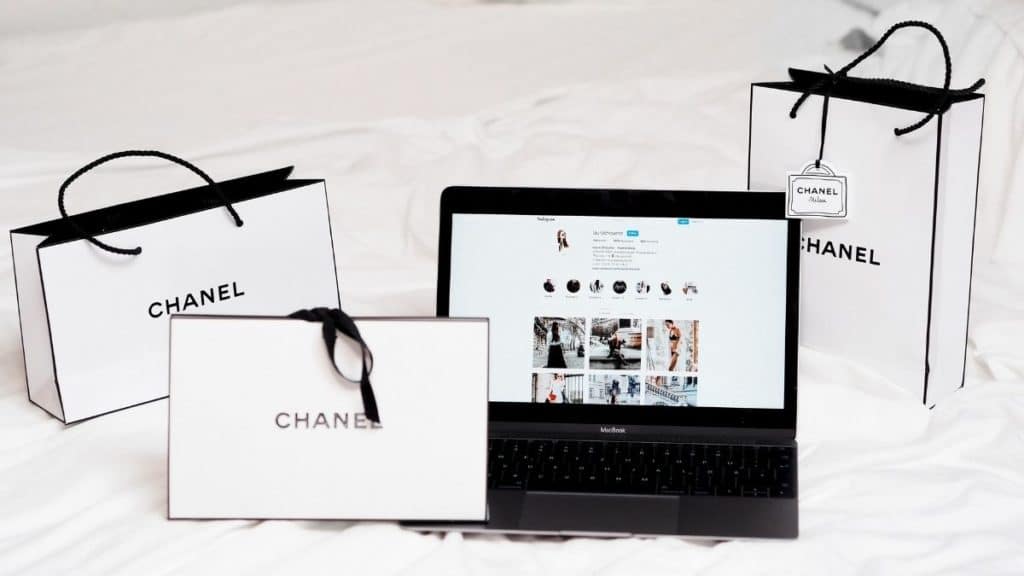 Save money and buy the dupe or splurge and buy the more expensive high-end product? A dilemma so many of us face.
As a huge budgeter myself, I tend to opt for cheaper items whenever possible.
I'm a 20-something girl, just starting full-time work, and saving to buy a home… money-saving is part of who I am at this point.
But, try as I might, there are a few products that you just can't replace with a cheaper dupe.
Unlike most things, these are the products that I would encourage you to save up for and work into your budget. They are totally worth it.
When to Buy the Expensive Products?
There are a few reasons that I opt for the more expensive products from time to time.
Most often it's one of three reasons inspiring me to actually purchase the expensive things worth buying.
The expensive product is of better quality.
Oftentimes, it is noticeable that the cheaper products are – well – cheaper. This is not necessarily a bad thing unless it impacts your experience as the purchaser. If the product is less useful, less effective, or doesn't even achieve the intended purpose, this is a clear sign that it's time to bite the bullet and buy the real deal.
The expensive product lasts longer.
Much like usability issues, the longevity of a product is often impacted by its quality.
As we said, the cheaper the product, the cheaper the materials used to make it. Sometimes this isn't an issue.
But there are some times when the expensive things are worth buying simply because they will outlive the cheaper option.
The expensive product is something important to you.
If you are buying something that you will use maybe once a month, then it's more likely that the cheaper product will work for you.
But, if you're looking to buy an everyday essential, I typically will decide that the more expensive thing is worth buying.
There are exceptions here… but, typically, if I'm using something every day, it's worth it to me to buy the best option.
Some other reasons the expensive things may be worth buying are:
It's something you've wanted for a while
You intentionally saved up for the higher-end item
They look nicer
It's a name brand you love
They make you feel happier
The cheaper option doesn't have the same features
The resell value is higher
You found a good sale/deal on it
Now that we know when expensive things are worth buying, we can jump into the 15 items that are expensive but totally worth it.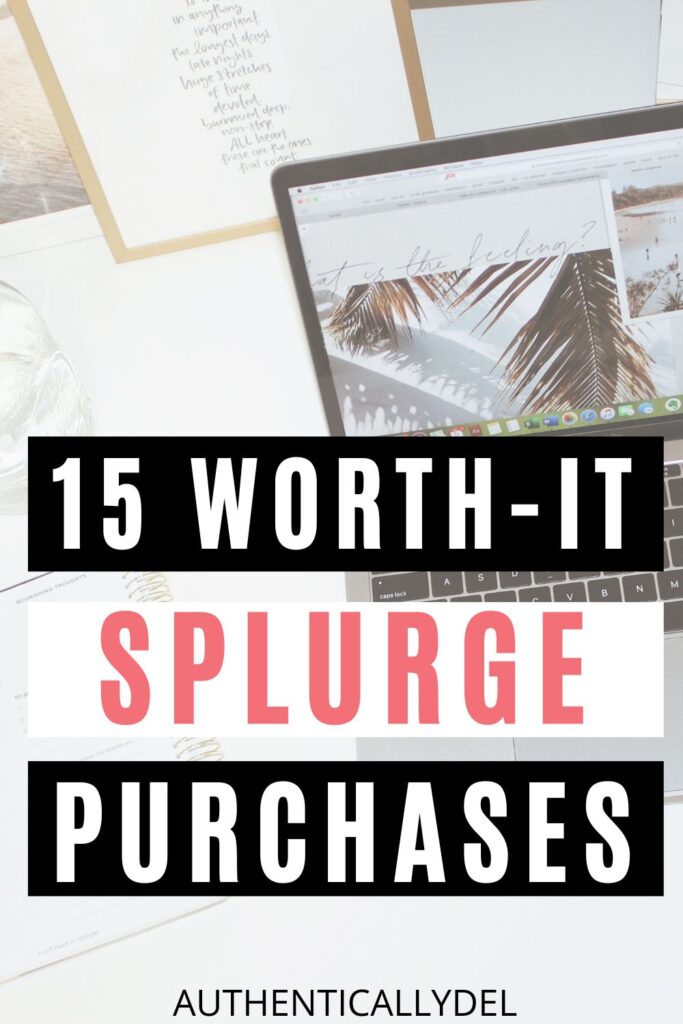 15 Expensive Things Worth Buying
Of all the high-ticket items out there, here are 15 expensive things I feel are ACTUALLY worth buying.
1. Quality Skin Care
Your skincare products are one area that you just cannot get away with saving on. The drugstore products work… but not nearly to the same extent as the higher-end products.
From my experience, if you find a brand or two that really work well for your skin, stick with them.
In a way, this is how I justify the cost. By knowing that the higher-end brand works well, I know that I will not be wasting money by buying a product I won't want to use.
(Not to mention, skincare products tend to last a while. I only purchase new products every couple of months or so!)
I stick to my two main skincare brands for 95% of my skincare products: BareMinerals and Elemis.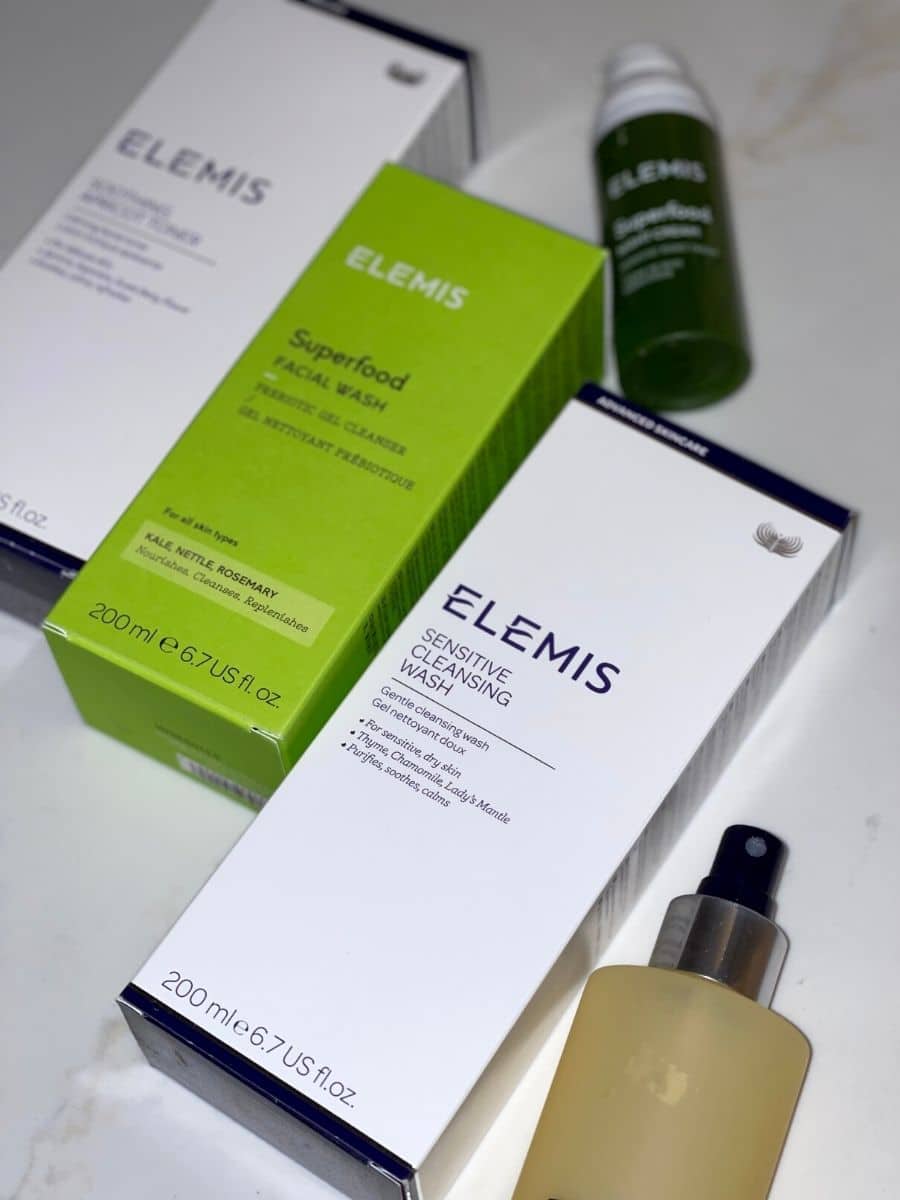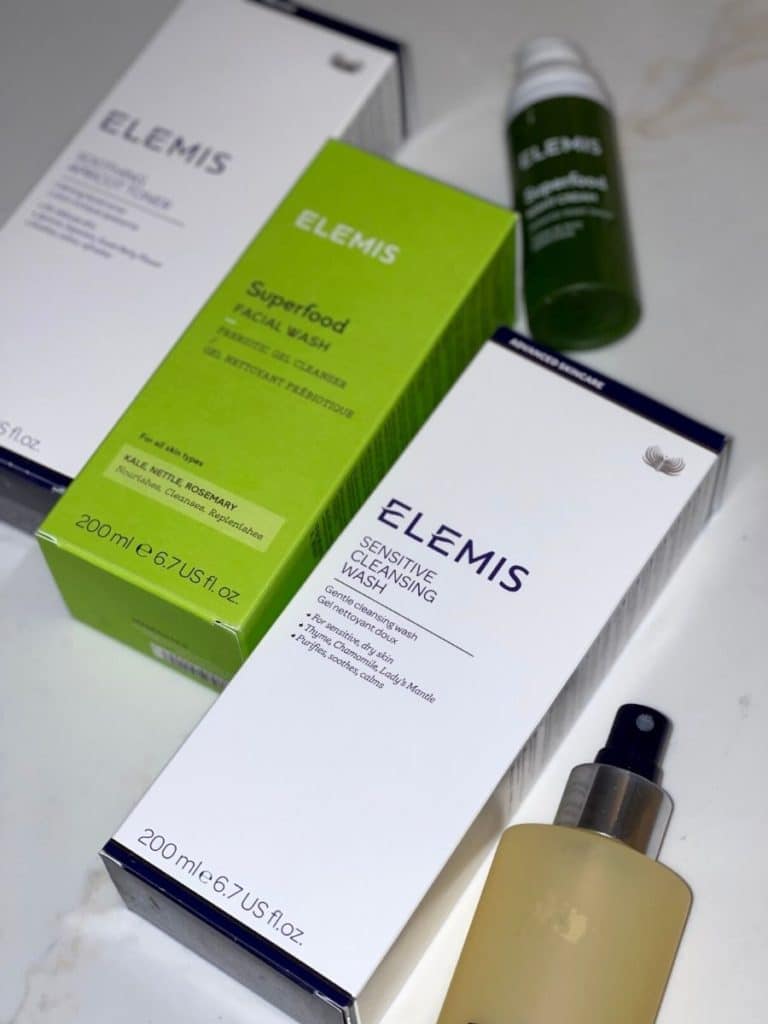 Skincare is one of those expensive things worth buying. Investing in yourself means taking good care of your body. Skincare is important and worth the splurge.
2. Smart Watch
Specifically, an Apple Watch.
I cannot speak on any of the other smartwatches, although I've heard good things!
When used for the right reasons, an Apple Watch can be SO incredibly helpful in your everyday life.
Apple Watches do so many little things that you might not even realize can make your day run smoother.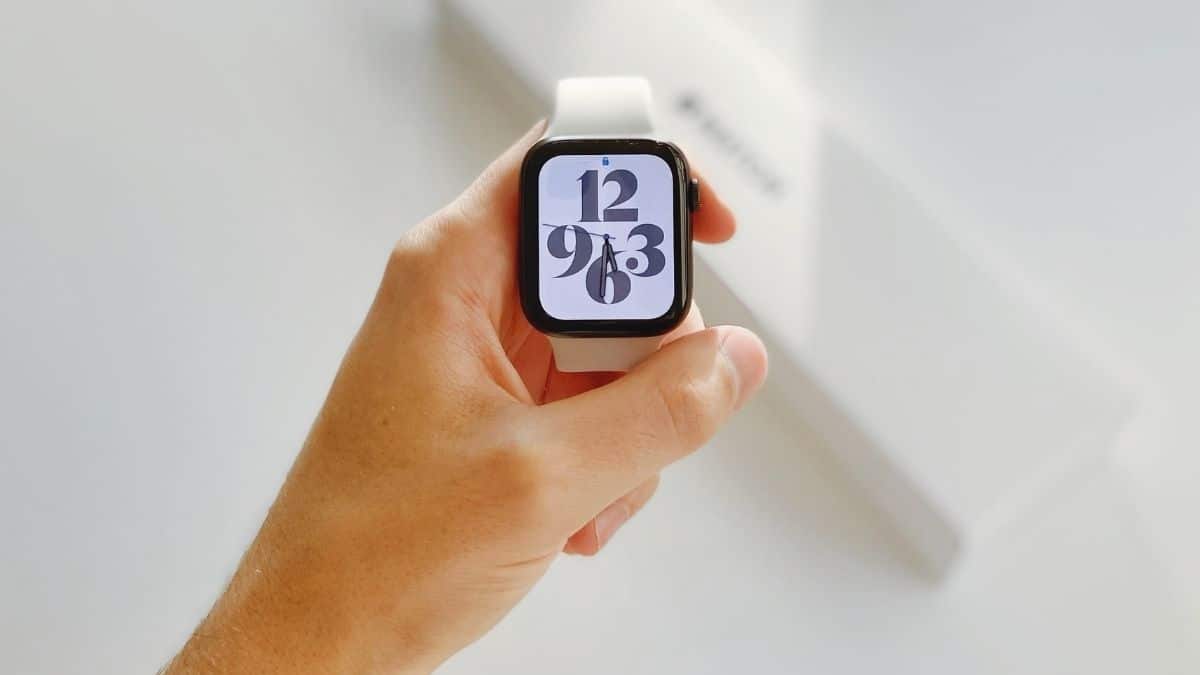 For example, I use my Apple Watch for:
directions when I'm driving
reminders (to drink water, take my vitamins, etc.)
tracking my water intake
receiving messages while working (that way I can decide if they're important enough to grab my phone)
staying up-to-date on incoming emails
track my sleep
monitor my heart rate (I've had heart-related medical issues in the past)
If you are aware of and avoid the potential negative impacts of your Apple Watch, it can be a really beneficial and useful tool.
As an Apple user, I definitely think an Apple Watch is an expensive thing worth buying… I use mine daily!
3. Quality Slippers
If you know me, you know that I am a cozy QUEEN. I live for loungewear, PJs, and comfy clothes. To me, investing in some quality slippers was well worth it.
After gathering a pretty big collection of slippers, my three favorite pairs are all Ugg.
I have a pair of traditional slippers, their Oh Yeah! slipper slides, and – most recently- furry boot slippers! You just can't beat their quality.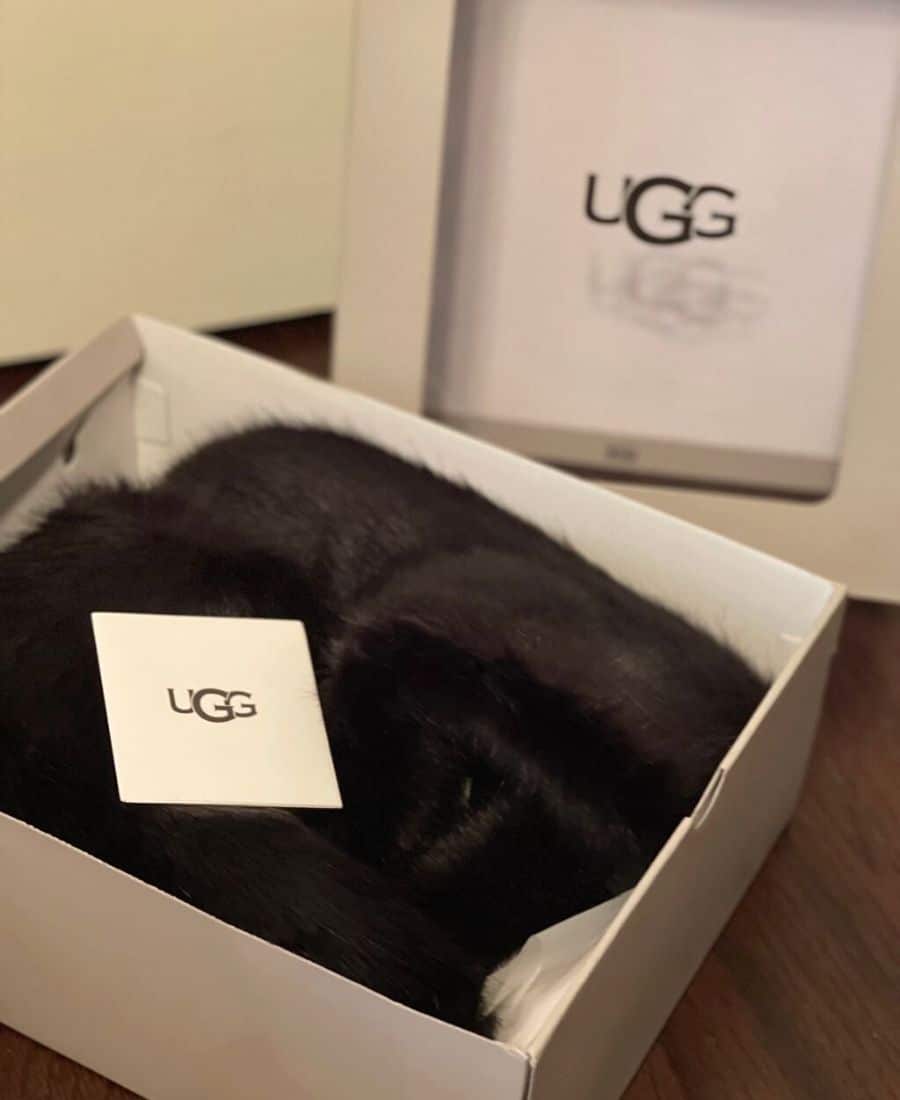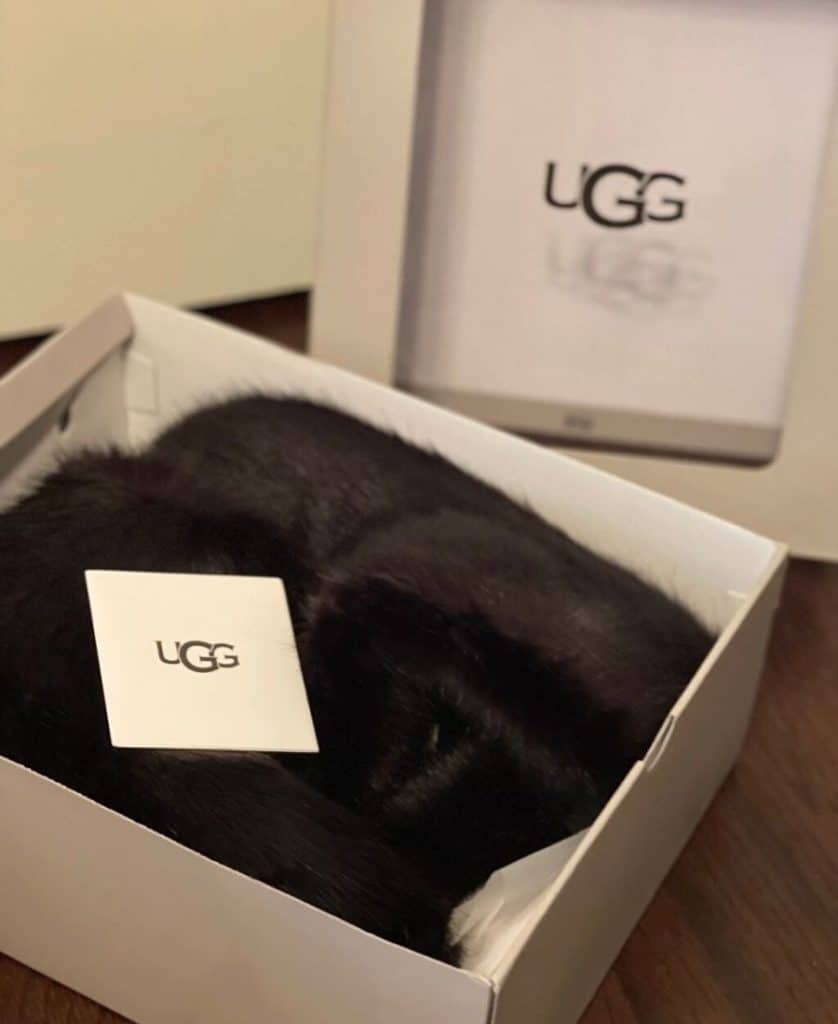 These slippers are great for all times of the year.
The open-toed slides are perfect for warmer-weather cozy, while the traditional slippers or the boots are great for the Washington winters where I'm at.
Having a go-to cozy pair of slippers is something everyone deserves. Treat yourself to the quality slippers… they're worth it!
4. Espresso Machine
Having an espresso machine at home has changed the game. Honestly, after almost two years with my espresso machine, it's probably almost paid off from the money I've saved making my coffees at home.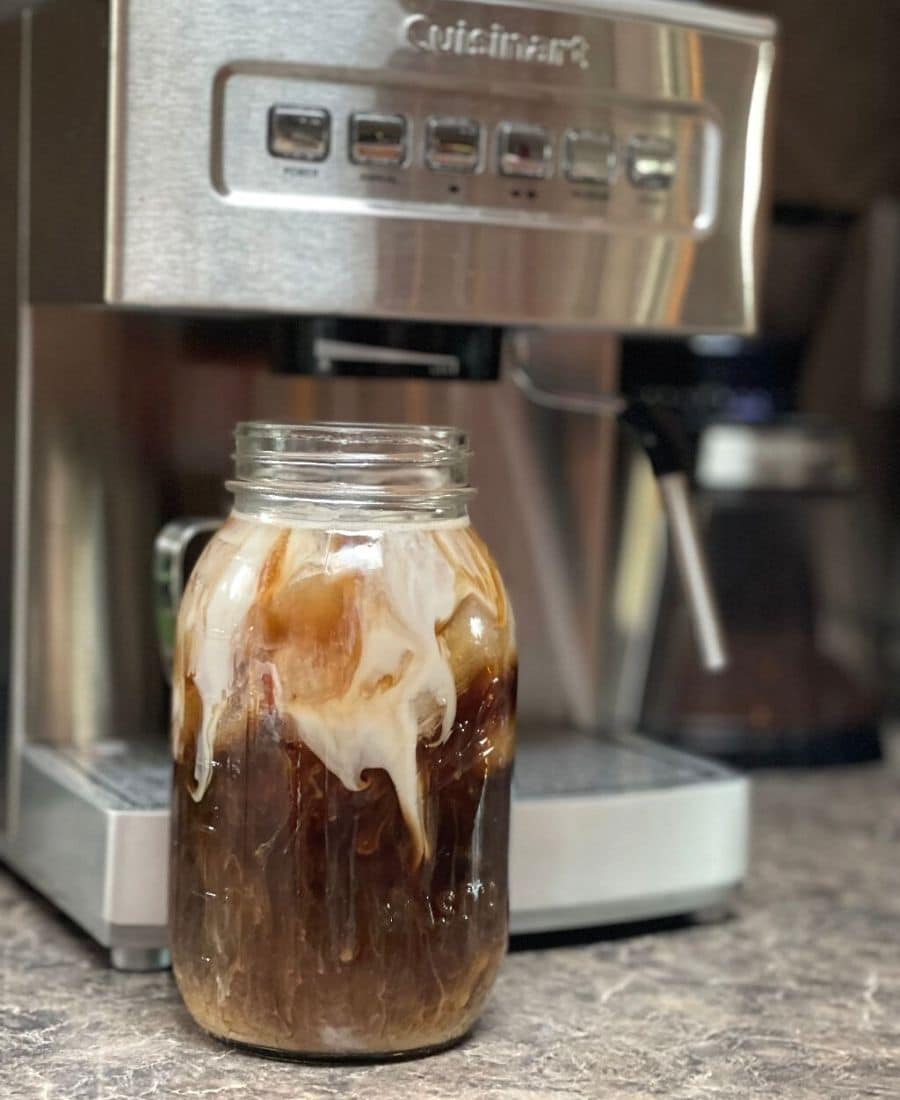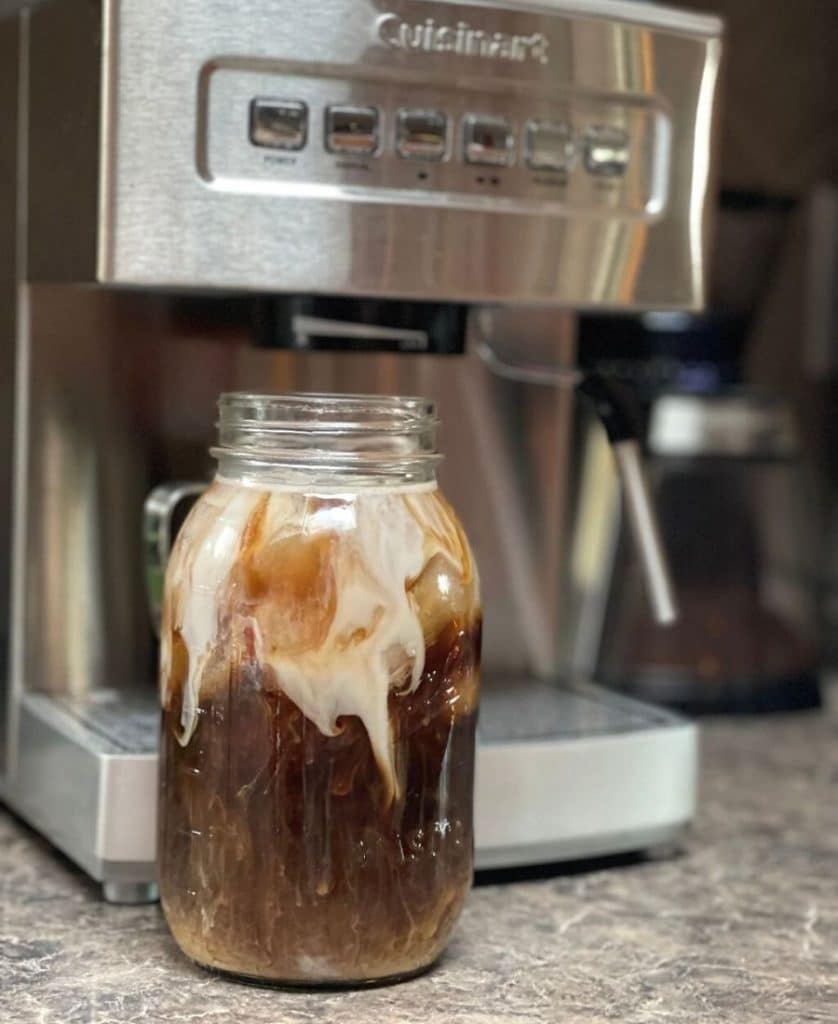 Buy my exact espresso machine:
Hot coffee, iced coffee, lattes, americanos, chai teas, cappuccinos… you name it, you got it!
As a former Starbucks barista myself, being able to save money and make my Starbucks drinks at home has been so convenient – plus it saves me a trip and at least $5 every time!
If you are someone who buys coffee often, an espresso machine is a high-end item worth buying for sure. Just think – it will pay itself off in time! It's an investment, really. 😉
(P.S. This also makes for a great gift idea for any coffee lovers in your life!)
5. Online Therapy
Let's talk about mental health for a second.
Investing in your health – mental and physical – will always be worth it, no matter how expensive it may be. Your well-being is worth more than any price tag.
If you feel that you could benefit from therapy or mental health services, you should most definitely pursue that.
There are tons of therapy options that can be done entirely online now. This is something I personally do to stay up with my mental health.
TalkSpace is one of the best online therapy platforms out there.
They offer anonymous appointments if desired, as well as text, call, and video chat with your therapist at any time.
This comes in so handy when you need to talk and don't want to wait for the next scheduled "appointment".
If you sign up through this link with the code APPLY65, you can get $65 off.
Online therapy has helped me out of a really dark place and I can't say enough about it. Definitely something that was (and still is) worth the price.
6. Quality Sheets
Having good bed sheets is critical for a good night's sleep. Fabric, thread count, brand, temperature… there are lots of factors that go into choosing the right sheets for you.
Your sheet preference may depend on the season too. For example, I love flannel sheets in the winter and cooling sheets for the summer.
Some of the top-rated sheet options:
Finding your perfect sheet will depend on what you are looking for.
For example, if you're a hot sleeper, you may want to stray away from the flannel and go more toward the cooling sheets.
Either way, finding the perfect sheets for you is important for making your bedtime much more pleasurable and productive. A good night's sleep starts with good sheets.
7. Beats Headphones
Other headphones and earbuds just do not compare. There's not much else to say here. After trying many different kinds of headphones, I finally got my Beats headphones as a Christmas present from my brother-in-law. The sound quality is unmatched.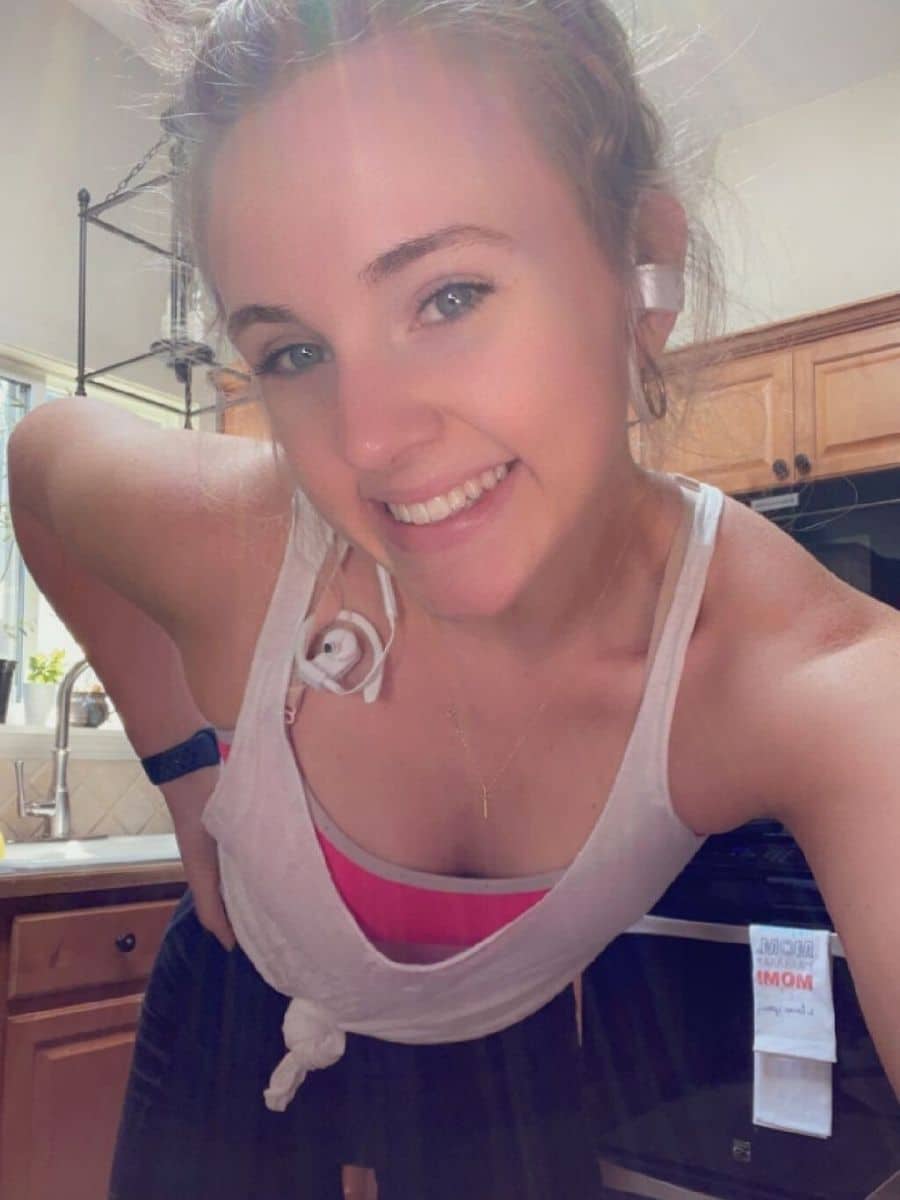 After that, I bought some Powerbeats. I go for a walk or run almost every single day and my Powerbeats have come with me on every one.
As of now, I am saving up for the wireless Powerbeats. I like keeping one ear out for safety reasons on my runs, so the wireless ones will be perfect for me!
Although they cost more than some other brands, Beats headphones, earphones, and earbuds are definitely expensive things worth buying.
I've gotten more than my money's worth out of them!
8. Workout Equipment
While we're on the topic of fitness and working out, at-home workout equipment is another expensive thing worth buying – IF you will use it.
All too often, people purchase super expensive workout equipment as part of a health kick or New Year's resolution but it barely gets used. In that case, it's not worth the money.
However, if you are actually looking to workout often at home, high-quality workout equipment is a must.
For example, I have a punching bag, dumbells, kettlebells, hula hoops, medicine balls, resistance bands, ankle/wrist weights, and jump ropes that I use all the time.
My sister and brother-in-law also have a full squat rack with weights at their house that I borrow often.
My current addition to my workout wishlist is a walking pad for my long work days at home!
If you are into a specific type of fitness, getting the at-home equipment for that is a smart purchase.
Think of it this way… if you were paying for fitness classes, a gym membership, or equipment rentals, you would likely be spending much more than just buying it to own for yourself.
See all my at-home workout favorites here!
9. Coffee Maker
If you are more of a hot, brewed coffee drinker, you may benefit more from a traditional coffee maker than the espresso maker listed above.
(Both espresso and coffee makers are used daily in my house… big coffee drinker over here.)
While there are some pretty inexpensive coffee makers (Mr. Coffee, Keurig, etc.), I personally don't think they're worth the money.
Even though they're cheaper, I'd rather buy the higher-end coffee maker. It works better and the coffee tastes better.
I have the Cuisinart Grind and Brew Automatic Coffee Maker. This coffee maker takes whole beans and grinds them fresh for every batch of coffee. It's heavenly!
This makes getting out of bed in the morning a little bit easier… that alone makes this coffeemaker worth the price.
10. NinjaCreami
While we're on the topic of pricey kitchen items worth the splurge, my NinjaCreami is, to this day, one of the best gifts I've ever gotten.
Essentially, this is a super simplified ice cream maker. You just make your pint, freeze it overnight, and then spin it! It only takes about 90 seconds to have a freshly spun, soft-serve-like ice cream pint.
If you love frozen desserts or treats like me, a Ninja Creami is a MUST.
These are so popular and often out of stock, so if you can get your hands on one, take advantage!!
11. Quality Sunglasses
Sunglasses are another thing where quality just really matters.
When wearing sunglasses, you can just tell if they are cheap or higher-end. Because of this (and the fact that I love sunglasses and wear them so often), high-quality sunglasses are an expensive thing worth buying to me.
My classic RayBan aviators are my #1 go-to pair of sunglasses. They are so light on your face (no nose dents!) and the shape is just so flattering.
I also absolutely LOVE my Quay High Key sunglasses.
Quay sunglasses are a lot cheaper than RayBans but still have that high-quality, luxury brand feel.
Personally, I have about 6 or 7 pairs of Quay sunglasses. I wear them all the time on my walks, runs, and when I'm out and about.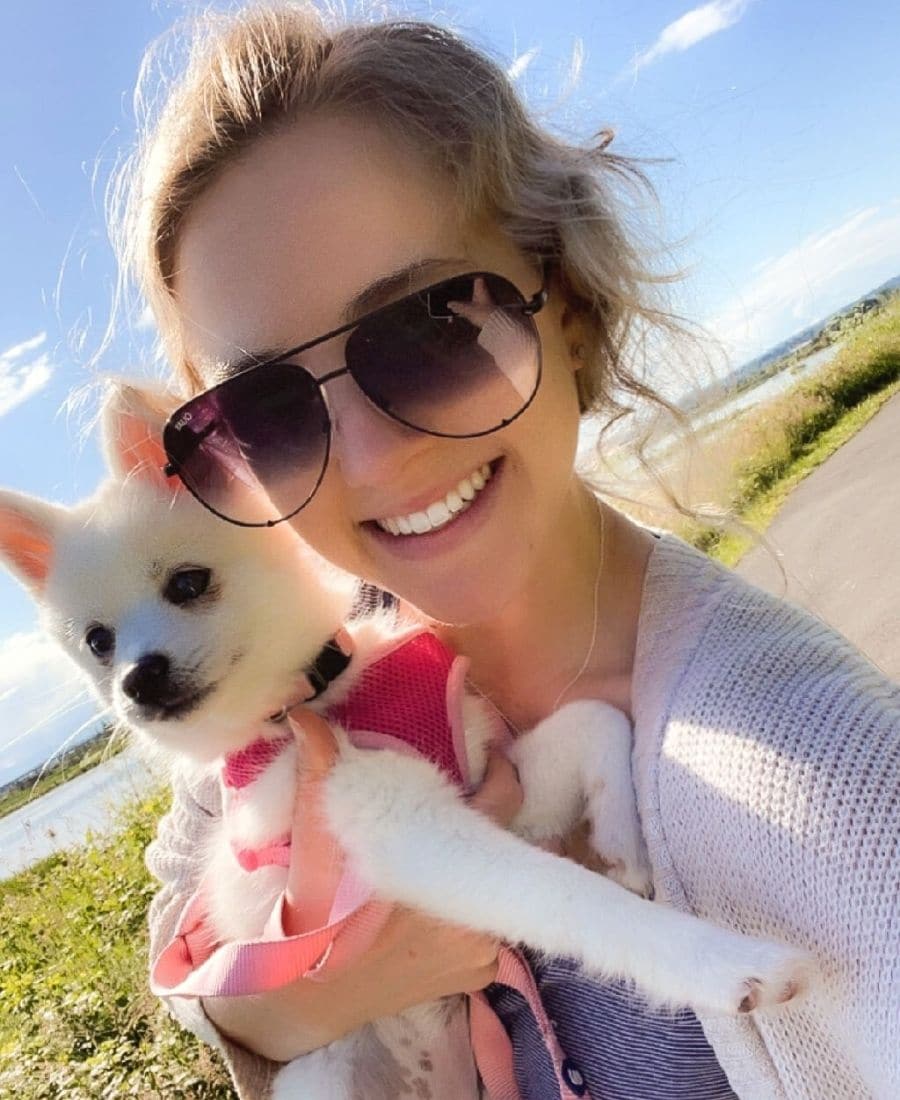 Everyone needs a good quality, go-to pair of sunglasses. RayBan and Quay are the two best quality and most flattering brands I've found!
12. Online Courses
Online courses can be expensive – but worth it.
If you are passionate about something or want to learn something new, online courses are one of the best, most convenient options.
I especially love the online courses that are self-driven.
My absolute favorite online courses I've ever bought (BySophiaLee's blogging course, Pinterest course, and bundle) are totally go-at-your-own-pace and self-guided.
With these, you can go at your own pace and you have the material forever to look back on and revisit.
READ: BySophiaLee's Perfecting Blogging Course Review
Our interests may vary, but finding a quality online course (check reviews) for something you're interested in is a great investment!
This is one of the most practical more expensive things worth buying, especially if these courses can teach you something that will help you earn money.
Then, they essentially pay for themselves.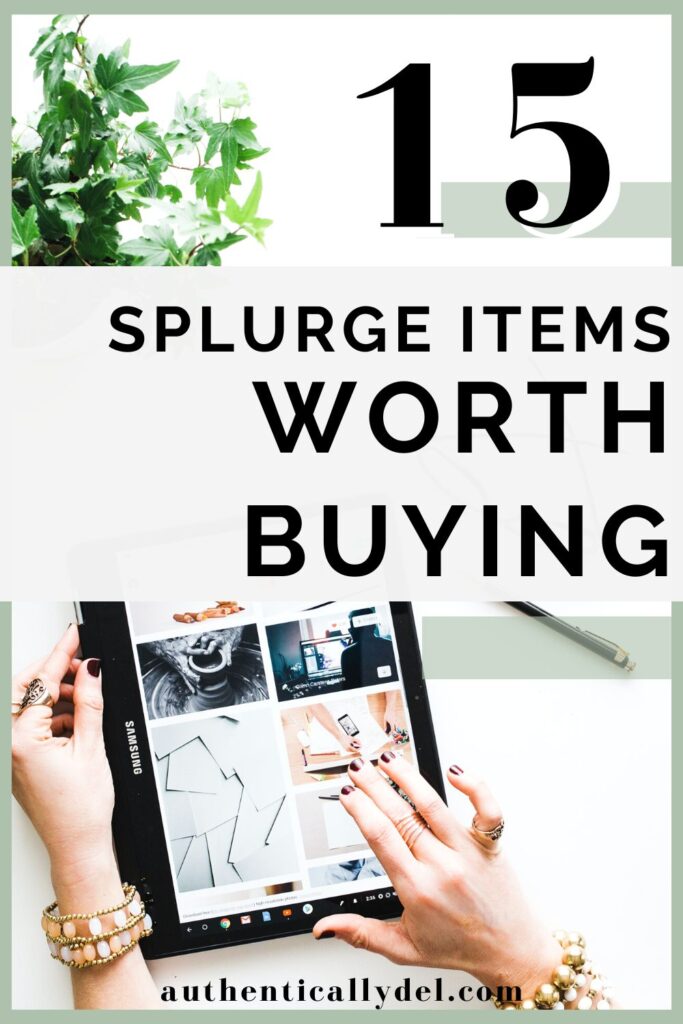 13. Insulated Coffee Mug
This is the third coffee-related item that I've deemed an expensive thing worth buying… can you tell I love my coffee? 😉
In all seriousness, an insulated coffee mug is something that everyone should have.
Whether you're transporting a morning coffee to work or keeping your nighttime tea warm for your entire move, an insulated mug is a must-have.
Hydroflask and Yeti seem to be the two #1 brands for insulated mugs, water bottles, etc.
I got my dad a Yeti tumbler for last Christmas and he takes it to work every single day. He literally told me "best gift ever!". (This was an honor… LOL!)
Personally, I have only used the Hydroflask-insulated tumbler mugs for hot beverages.
These mugs transported my morning coffee on my morning commute to college for an entire year.
There were times when I'd forget it in the car, go to class, and it was STILL WARM when I got back two hours later.
I'll be honest, it wasn't still piping hot… but still being warm enough to drink after 2 hours in an ice-cold car in Washington is pretty miraculous.
14. Warm Jacket
Maybe it's the Washington girl in me, but I would be lost without a high-quality insulated jacket. That's a staple from about September to March where I live.
A jacket is not something you want to skimp on. If you need warmth, it's worth it to buy the more expensive, high-quality jacket. Cheaper jackets lack the qualities that keep you warm!
If you pick the right jacket, you don't have to look like the Michelin Man while wearing it. (By this I mean that they are slim-fit and flattering!)
My Lululemon and North Face jackets are my two personal favorite jackets for staying warm without feeling bulky.
(These are both pretty expensive and, while they're worth it, you can often shop sales and get them a bit cheaper!)
15. Self-Care Getaway
Luxurious self-care is the ultimate expensive thing worth buying. Investing in yourself and your happiness is always the right choice.
Don't get me wrong, self-care does not have to be expensive. In fact, it can be completely free if you want!
But, there are some times when we want to practice some self-care that costs a bit more. This is an appropriate time to splurge.
Whether it be a spa day, a massage appointment, or a full weekend getaway, if you are looking for a way to reset and refresh, splurging on self-care is a great option.
Listen to yourself, your mind, your body, your soul, and your spirit – know when it's time to invest in yourself with some extra special self-care.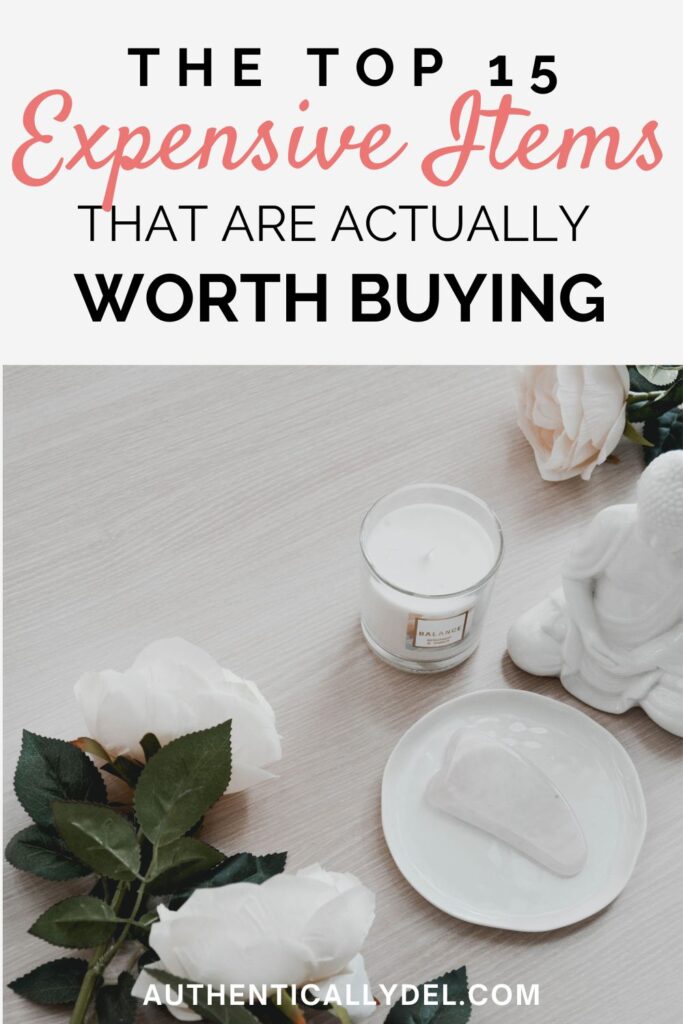 What other expensive things are actually worth buying?
This is my list of 15 expensive things that are worth the cost… what's on your list?
Don't get me wrong, I love a good Walmart dupe… but sometimes you just can't beat the real deal.
I hope that this list can help you sort through what luxury items are worth buying and what items you can stand to save on.
Let me know your own expensive essentials down below!