This post contains affiliate links meaning that, at no additional cost to you, I make a small commission if you purchase through my links. For additional information, visit my affiliate disclosure. 
The rainy day slump is REAL. When the weather is gray and rain is falling, it can feel even more difficult than normal to remain motivated and productive.
For years, my productivity would skyrocket during the sunny months of spring and summer, and then TANK as soon as rainy fall days came in.
As someone who lives in a rainy climate, I've had to make some adjustments to stay motivated on a rainy day. It just is not practical to let the dreary, rainy days get the best of me…
These rainy day motivation tips have been a game-changer for me in keeping myself going in the fall and winter weather; I know they can help you stay motivated too!
15 Easy Everyday Tips to Get (& Stay) Motivated on a Rainy Day
1. Open Your Blinds
On a rainy day, it can be tempting to shut your blinds and close yourself into your cozy space with some Netflix and blankets. Trust me, I get it.
But opening the blinds allows for some natural light (no matter how minimal) to creep into your space. Even the slightest bit of sunlight can help keep you motivated on a rainy day.
2. Turn Up Some Tunes
You'd be surprised at the power of music. Music can boost productivity, improve cognitive function, and encourage motivation.
While most articles suggest classical background music for productivity, if your main goal is to boost that rainy day motivation go ahead and turn up the good stuff. We're talking the sing-your-heart-out, dance-around-your-bedroom type of songs.
Crank 'em up and feel the energy levels rise!
3. Bring Your Workout Indoors
If you are normally an outdoor workout type of person, consider bringing your workout inside if you are feeling caught up in the rainy day slump.
At-home workouts are a great option to get your motivation up. Get that blood pumping and those endorphins flowing. After you workout, you will more than likely feel WAY more motivated to be productive and continue your day.
4. Or Workout Outside Anyway
I know this isn't for everybody, but hear me out…
My FAVORITE runs are rainy day runs. I LOVE the feeling of the rain on my skin. It motivates me. (Plus, when you're running and you feel the moisture on your face is it rain, sweat, or tears… who knows? 😉 Kidding… kind of.)
But in all seriousness, sometimes working out in the rain is the perfect way to stay motivated on a rainy day. You may be surprised by how refreshed and energized you feel afterward.
5. Tackle Indoor Tasks
Rainy days are the perfect opportunity to take your productivity inside. This may mean organizing, cleaning, doing computer work, paying bills, changing sheets, etc.
We are all guilty of putting off those dreaded at-home chores that we just DO NOT want to do. (For me, it's ALWAYS cleaning my shower. Ugh! I hate it!!)
Rainy days are the perfect chance to tackle these. It may not seem appealing, but it is a great option to stay productive on a rainy day.
RELATED POST: 25 Quick Things to Organize When Bored
Take advantage of the wet weather and tackle INDOOR to-dos.
6. Get a Change of Scenery
This feels especially helpful when you have computer work to do. My favorite way to find motivation for rainy days is to get up and go somewhere new.
A coffee shop, my sister's house, or even just a new spot in my house… any change of scenery from the normal is super effective in boosting my low energy levels.
7. Have a Dance Party
Okay, don't laugh. This is seriously SO effective in boosting motivation, energy, and mood.
Remember how we talked about playing some good music earlier? Well, let's have a dance party too.
This sounds silly, but if you think about it, it really makes sense that a short dance party would boost your motivation. It movement (which we already talked about the benefits of exercise), it gets endorphins pumping, it boosts your mood, and it improves your outlook… so of course, it can help make you more motivated!
Dancing has actually been proven to boost motivation, productivity, and energy levels in a work environment.
Next time you are feeling sluggish and wanting to get motivated on a rainy day, turn on your favorite song and dance… even if it's just for one song. Dance it out and feel the benefits for yourself!
8. Try the Pomodoro Technique
If you are not familiar with the Pomodoro technique, now is a great time to learn it. The Pomodoro technique is an incredible tool for boosting productivity and staying motivated on a rainy day (or any day!).
Essentially, the Pomodoro technique combines short periods of intense work (25 minutes) followed by short breaks (5 minutes). After 3 of these cycles, you get a longer break.
This technique has been proven to maximize your time and allow you to accomplish more tasks! You can read more about it here.
If you are looking to get motivated on a rainy day, adding some structure to your routine may be really beneficial. This Pomodoro technique is a great example of how some structure can help boost your motivation and encourage you to get stuff done!
9. Fuel Up
Getting adequate fuel is essential for staying motivated. This means being on top of your eating and making sure you are getting ENOUGH to eat (and that it's good brain-food!)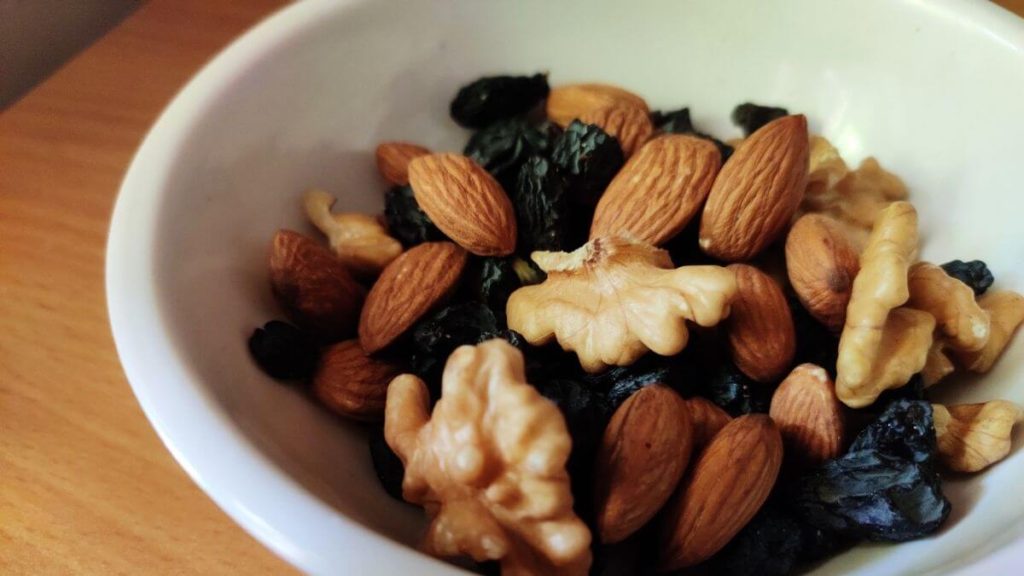 Some of the best "brain foods" are:
Dark Chocolate (YUM!)
Berries (Yum, again!)
Nuts/Seeds
Whole Grains
Coffee (in moderation!)
Avocados
Eggs
More!
If you are looking for healthy snack ideas to boost your motivation on a rainy day, I have an entire post dedicated to the BEST afternoon snacks for energy.
They're healthy, energizing, nutrient-packed, and DELICIOUS! Check it out for some inspiration!
10. Hydrate
Much like getting enough food, getting enough WATER is essential to your motivation (and overall health!).
Did you know that dehydration drastically affects productivity? Being just a little dehydrated can impair your work performance by up to 50%.
Basically, drink your water. That's all I'm going to say here.
11. Take a Goal-Setting Break
Taking a moment to refocus on your goals can be one of the best ways to boost motivation for rainy days.
I like to sit down with my journal and jog down some quick goals. These don't have to be super elaborate or fine-tuned. Heck, it can be something as simple as "get to the grocery store today".
The act of sitting down and giving attention to your goals is enough to boost your motivation. Humans are very goal-driven beings. Taking a moment to refocus on your goals will likely give you that little push to get and stay motivated (even on a rainy day)!
12. Power Nap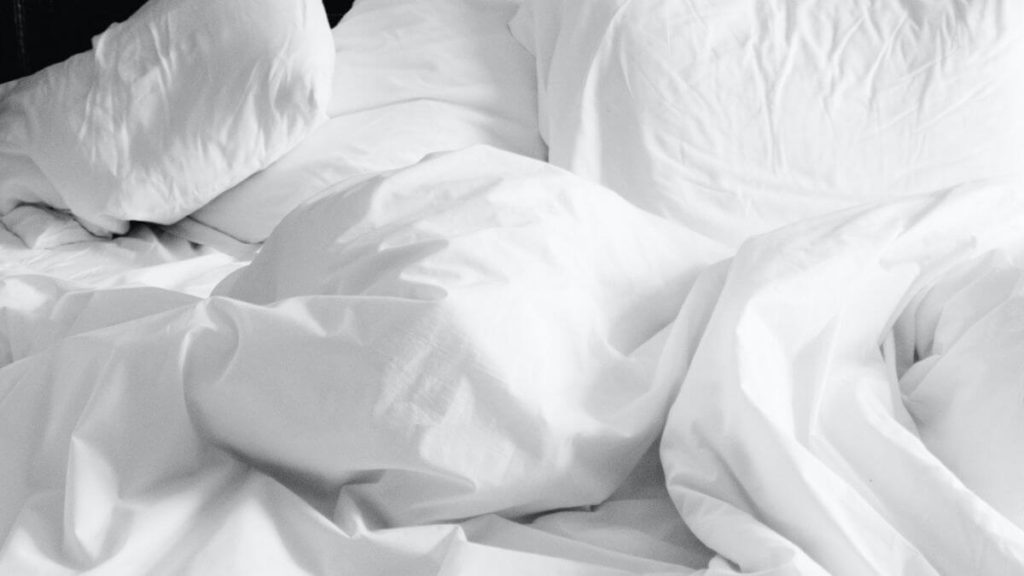 I have really great news for you…
Sometimes taking a nap is the best way to boost motivation.
Yup, you heard that right. Sometimes napping is the most productive thing for you.
But before you go all nap-crazy, there are some guidelines to that.
Oftentimes, the best time to take a power nap is when you'd otherwise experience that "afternoon slump". During this time, it may be a good idea to slow down and catch some ZZZs.
It is also important to pay attention to the LENGTH of your power nap. Most professionals agree that the best time for a power nap is between 10-20 minutes. Anything over that and you risk waking up even groggier than before.
Next time you need some rainy day motivation, consider taking a nap… it may be the best decision for you.
13. 10-Minute-Tidy
This is one of my favorite rainy day motivation tips because it kills two birds with one stone. You are doing something productive WHILE boosting your motivation to continue being productive. WIN!
I don't need to explain this to you too much. I believe you know how to have a "10-minute-tidy".
Set a timer for 10 minutes, tidy up your space, and feel the benefits of improved motivation afterward. Simple as that!
14. Get Out of the House
… for a short break.
Sometimes a short break for some "me-time" is just what I need for a motivation kick-start. There are times when I sit and force myself to work and my mind is just not in it. This often means I need to take a break.
My favorite short break to regain motivation on a rainy day is to go and grab a quick coffee. The break mixed with the warmth and the caffeine is the perfect solution to get motivated on a rainy day.
15. Have a Reward
This is probably my #1 favorite rainy day motivation tip… because it's just so darn FUN!
If you are wanting to boost motivation, try giving yourself an incentive.
Some reward examples are:
Your favorite treat
Going shopping
Making a delicious dinner after work
Movie night
Calling a friend to chat
Whatever makes YOU feel motivated to get work done is what you should reward yourself with. Just knowing you have something to look forward to is sometimes all you need to get going!
There you have 15 of the BEST tips to get motivated on a rainy day.
I know it can feel incredibly difficult to get motivated on a rainy day. The gray weather gets to us all.
But with these tips, I know you can find that little push of motivation to get you motivated (and stay motivated) no matter the weather!