This post may contain affiliate links meaning that, I may make commission if you purchase through my links. Learn More. 
Bored and looking for something to do? You might as well tackle some of the organizational projects you've been putting off! These small things to organize when bored are the perfect way to kill your boredom AND be productive in checking something off that to-do list.
It's really a win-win situation.
I have been trying to utilize my boredom recently and put myself to work doing something productive. Lately, that has been a whole lot of around-the-house organization projects. I've been going room to room tackling things I needed to organize. Dare I say it's been kind of… FUN?!
No, but seriously… I've actually been enjoying finding things to organize when bored. It is so gratifying to look around after and see how neat and tidy my space is!
If you find yourself looking for some new things to do, take this list of things to organize for when you're bored and get to it! (You can thank me later 😉 )
25 Things to Organize When You're Bored
1. Bedroom Closet
Starting with one of my favorite things to organize (and one of the most obvious!). I love going through my closet and purging old clothes that I don't wear or don't fit me anymore.
Organizing your closet has so many benefits!
You can find clothes easier
Your closet looks neater
There's more room for buying new clothes 😉
You can make money selling old clothes
One of my favorite side-hustles lately has actually come from finding things to organize when bored… When I go through and organize my closet, I list all my old clothes on Poshmark!
I have made almost $800 in just a few months doing this! Seriously so crazy and so easy!! (2022 Update: I've made over $1,800!) Read how HERE.
2. Kitchen Pantry
Organizing your pantry is another great option for something to organize when you're bored. This is the best way to get rid of expired foods, get organized, and remind yourself of all the food products that might be hidden in the back of the pantry!
To organize my pantry, I take the same steps each time:
Empty the pantry completely
Thoroughly wipe out and clean pantry shelves
Go through and throw out all expired foods that have gone bad
Separate all foods into categories

If sorting canned goods, I always group the same cans together (ie. all tomato pastes, all olives, all soups, etc.)

Within each category, organize by the expiration date
Place all products back into the pantry by group, placing the nearest expiration dates towards the front and the furthest dates at the back
These 6 steps are the exact steps I take that can help to walk you through your own pantry organization.
3. Junk Drawer
Don't pretend you don't have the disastrous junk drawer. We all have one… don't lie.
But it doesn't have to stay chaotic and unorganized. If your junk drawer is anything like mine, it's filled with all the random essentials that you use on a daily basis but that don't really have a "spot". Scissors, pens, paperclips, tape measures, spare change, receipts… you name it, it's probably in there.
The only problem is that when it all gets thrown together in one junk drawer, it's easy to get lost. I just recently organized my junk drawer so it's a bit more organized and everything finally has a place.
This junk drawer organizer from Amazon is a total game-changer if you are going to tackle the junk drawer madness.
4. Counters and Tables
I can't be the only one that uses their kitchen counter as a catch-all for all sorts of junk! Mail, receipts, keys, purses, random papers… it all just ends up on my kitchen counter.
Whether it's a counter for you or something else, take a moment to clear it and wipe it down. Go through everything on the table or counter and put it where it belongs.
Recycle the papers you no longer need, file the rest. Decide what is trash and what you need to keep.
Sort through it all until the entire space is clear. Then wipe it down and/or dust it off. Ah! Clean and good as new!
5. Shoes
This is super similar to organization project #1 on this list. Clear out old shoes that don't fit or you don't wear. Sell or donate them. And make space for new ones (kidding… sort of 😉 ).
6. Makeup
Did you know makeup actually expires? Surely I'm not the only one that still is rocking some mascara from the 6th grade.
(Okay, I'm being a smidge overdramatic but… seriously. I definitely use makeup for way too long. Whoops!)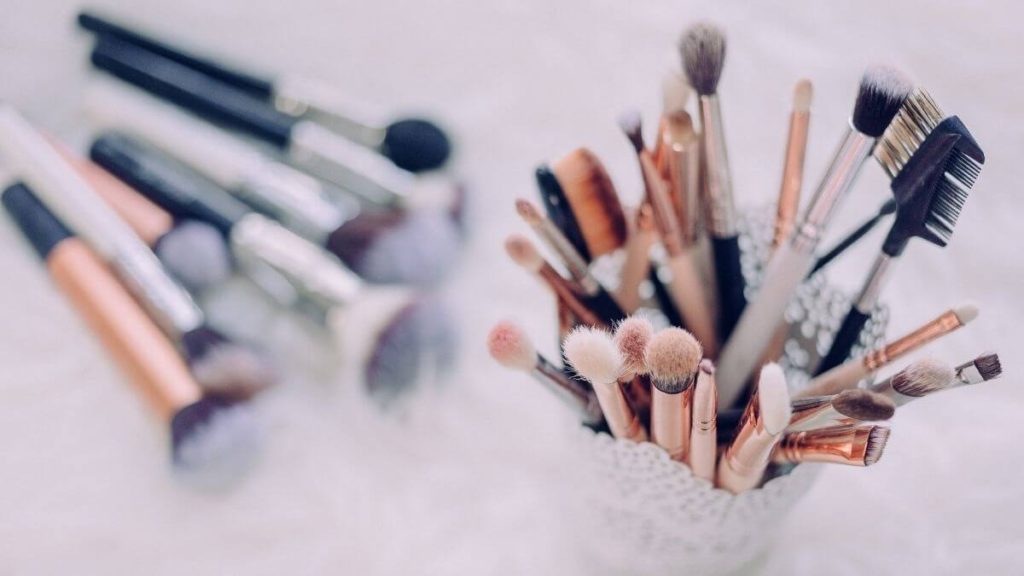 Basically what I'm getting at is that if you haven't gone through your makeup recently, this is your sign. Go do it. Get rid of those dried-up mascaras and crusty eyeliner.
Once you go through and toss all the old stuff, make sure to put all the keepers back in an organized manner. Getting a makeup organizer can totally change your makeup organization! Life-saver!
7. Laundry Closet
Laundry closet, towel pantry, whatever you call it… the closet where you keep all the towel, sheets, pillowcases, etc. It can get messy.
Go through and make sure everything is folded nicely and in the right spot. Get rid of any sheets or towels that are too ratty to use. This is a super quick thing to organize, but will leave you feeling SO good once it's done.
8. Computer Downloads Folder
I'm guilty of downloading tons of things that I need ONCE for work and then never touching them again… but I never delete them either. So they just linger, cluttering my downloads folder and taking up space on my computer. Delete 'em.
9. Under Your Bed
Holy moly. It can get CRAY-Z under there.
Clear out everything and give it a really good vacuum to start. Then go through all the junk that you had stashed under there, get rid of anything you no longer need, and get under-the-bed storage bins to store the rest of it in a neat and organized way.
10. Mug Cabinet
Does anyone else have an embarrassing amount of mugs with sayings that don't even have the sayings anymore? I have so many mugs that have the words or decorations chipped or rubbed off… but I keep them for some reason.
My overflowing mug cabinet is next on my list of things to organize when bored.
11. Books
Don't get me wrong, there are some GREAT books that I plan to keep forever. Whether I intend to reread them or just want to keep them handy, I store them.
Related Post: 10 Best Self-Discovery Books
But I also have a lot of books that I've read and will probably never touch again. These are the books I need to part with.
Take a moment to organize your books. Go through your own book collection and decide which you want to keep and which are good to go.
(Tip: You can donate old books to the library or to local schools! Then they have a great new life!)
12. Meal Plans
Now, this isn't organizing in the physical sense. But this is a way to organize your week in order to save time and feel more on top of things.
Taking a few minutes when you are bored to organize your meals for the coming days is so beneficial.
You can use my free meal planners if you are in need of one and don't want to purchase one!
13. Desk
Whether working from home or not, having a tidy desk is imperative for a clear mind and a productive life. If your desk isn't put together, you won't be either. That's my experience at least!
I am actually about to tackle the entire task of redoing my desk area. I'm hoping to purchase my new desk soon and do a full post on the desk revamp!
But as of now, I have invested in a pencil holder, cute file folders, and a desktop organizer. It has made all the difference.
Your desk/workstation is one of the best things to organize when you are bored. You'll be way more productive after, I promise!
14. Old Photos
OMG… this is a FUN ONE!
Not only is it a BLAST to go through old photos and reminisce, but it is also an incredible way to get organized. Sometimes when we have so many photos, it is next to impossible to find the ones you are looking for when you need them.
Going through old photos, sorting them, and even putting them into categorized albums or photo boxes is such a great thing to organize next time you're bored. It keeps them safe, organized, and all in the correct place.
15. Email Inbox
This is another one that isn't a physical area in your home, but chances are good your email inbox could use some TLC. If you're like me, you have a TON of unopened (or opened and ignored) emails just sitting in your inbox.
Take a minute to go through and delete them. Start fresh, clear them out.
BONUS: Unsubscribe from all email lists you DON'T need!
16. Fridge and Freezer
I LOVE doing a total fridge clear-out once in a while. I really try to do it once every week or so, but in reality, it ends up being about once a month.
To organize your fridge, start by emptying it completely.
Then SCRUB, SCRUB, SCRUB the shelves and walls… they can get gross!
Next, sort through the food… toss anything that has gone bad, is gross, you won't eat, etc.
Lastly, go shelf by shelf and organize your fridge products by category. I like to dedicate a shelf to each category.
For example, my fridge shelves are:
drinks
leftovers
fruits (always washed and in these produce keepers)
veggies
yogurt, fruit cups, jello cups, and other miscellaneous snacks!
condiments and extras (pickles, bbq sauce, olives, etc.)
That way, I know exactly where everything is!
17. Under Your Sinks
This can be applied to any sink. Bathroom, kitchen, laundry room… it gets messy under there!
Take a moment next time you are bored to clean out and organize underneath your sinks. You know the process: clear out expired/empty goods, sort, organize, and tidy! Easy peasy!
18. Purse
Holy moly, I NEED to do this myself.
(Hey, Siri… add "purse" to my list of things to organize when bored. 😉 )
Seriously though… my purse is filled with gum wrappers, receipts, empty gift cards, candy wrappers (hey, it happens!), etc.
Your purse should be a pretty easy thing to organize. Really, it shouldn't take long to do, but it can be so easy to push off. Just get it done next time you're bored and looking for something to do!
19. Stationery Supplies
Hi, my name is Delaney and I am a stationery addict.
It's true. I love some good planner supplies, what can I say?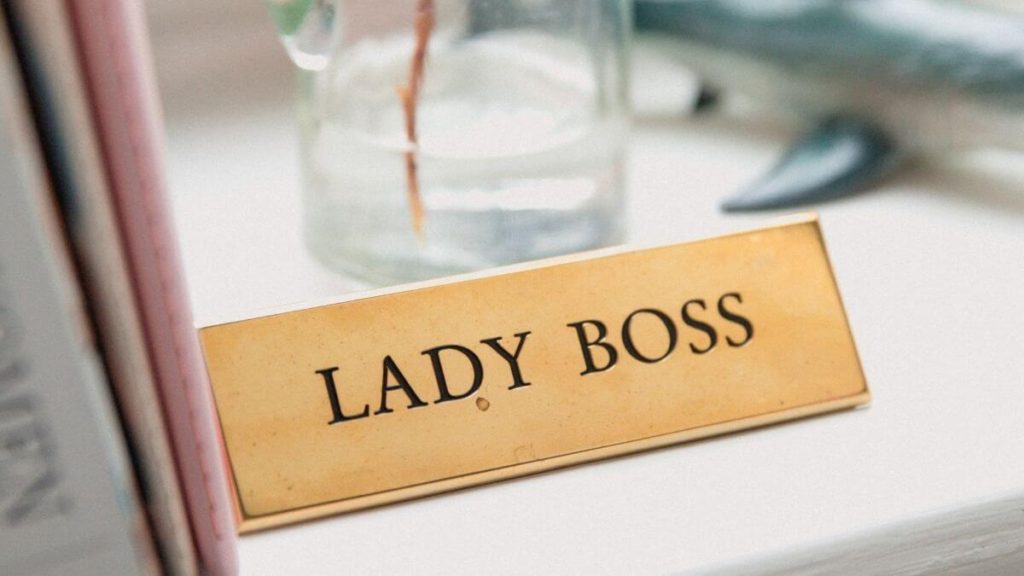 Recently I went through and organized all my stationery supplies and I was SHOCKED at how much I have… it's a bit extreme.
To be fair, I genuinely use everything, I just needed the space to be a bit more organized. Taking care of the desk clutter and organizing all my supplies made such a huge difference.
20. Jewelry Box
Not much to say here. Go through, decide what to keep, put it away neatly, and donate or sell anything you no longer want. Simple!
21. Bedside Table
There are some essentials to keep in your bedside table, but it really shouldn't be jam-packed with clutter!
If it is, it may be time to go through your bedside table and clean it out. Tidy it up. Make it nice and organized and filled with everything you need!
22. Sock Drawer
Don't lie to me, I know you have socks with holes in them… They need to go.
This is your sign to say your goodbyes. 😉
23. File Folders and Important Records
This isn't the most fun organizational project to tackle, but it really is a smart thing to keep organized. Make sure all your important documents are sorted, safe, and well-organized. Medical records, tax records, birth certificates… all that fun stuff!
Keep them in a safe and organized space. You never know when you might need to find them!
24. Medicine Cabinet
Does anyone else have a wide variety of expired cough drops, Tums, and sunscreen in their medicine cabinet?
No? Just me? Okay, cool.
JK… If you are like me and need to revamp your medicine stock, now's the time. Take a moment to go through your medicine cabinet and organize it next time you are bored!
25. Kitchen Utensils
This includes it all: pots, pans, cheese graters, salad tongs, banana masher… all of it!
Everything that gets stored in your kitchen drawers and cabinets should be organized and tidy.
There's nothing worse than needing a kitchen utensil and not being able to find it. Grrr!
Prevent that from happening by organizing your kitchen space and kitchen utensils next time you have some boring downtime.
There you have 25 things to organize when bored.
You have no excuse anymore. 😉
These 25 quick organization projects are the perfect things to organize next time you're bored! Go get after it!
---
More Posts on Organization
20 Organization Essentials for Women
22 Lists to Get Insanely Organized