This post may contain affiliate links meaning that, I may make commission if you purchase through my links. Learn More. 
Our 5 senses play a key role in how we perceive the world around us. By collecting self-care ideas for each of the 5 senses, you can develop a well-rounded and all-encompassing self-care practice.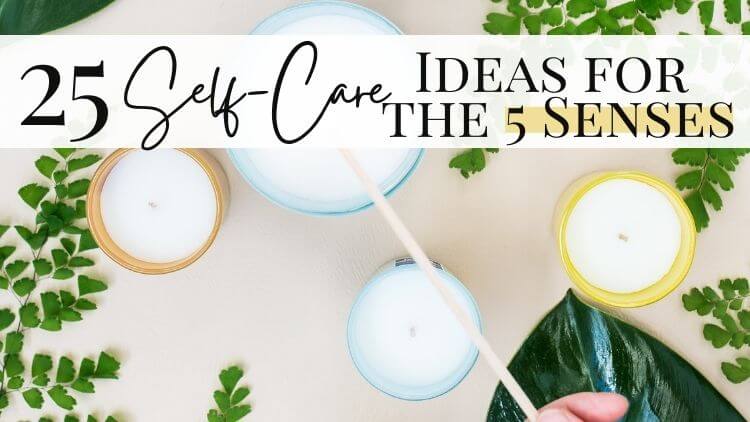 What are the 5 Senses?
As you may know, the 5 main senses are sight, sound, smell, touch, and taste. Although humans actually have more than 5 senses, these are the main 5 that we think of when referring to "The 5 Senses".
All of these senses work together to help make up our perception of the world and how we go about our everyday lives.
While they work together, each sense is unique and has its own purpose. They give us important information about our environment that can help keep us safe, bring us joy, or send important messages to our brains.
Quick Facts About the 5 Senses
Sight is thought to be the most powerful of the 5 senses.
Touch is a complex sense, as you can also detect temperature and pressure through different forms of touch.
Taste is often broken up into 5 different types: sweet, sour, bitter, salty, and savory.
Auditory (or sound) is a powerful sense that can help bring joy or keep you out of danger.
Smell is a unique sense because it is the one sensory organ that is directly connected to the brain.
When one or more of the 5 senses weakens, the other senses heighten as the extra energy in the brain is put to use elsewhere.
Using the 5 Senses for Self-Care
Sensory self-care is a powerful tool. By really understanding the 5 senses, you can take your self-care practice to the next level.
As sensory beings, consciously utilizing the self-care for the 5 senses can be a great way to level up your self-care and create a well-rounded and enjoyable self-care experience.
Each sensory self-care idea can be utilized on its own or coupled with other sensory activities. Build your own customized and individualized sensory self-care practice from these ideas.
25 Self-Care Ideas for the 5 Senses
Below are 5 self-care activities for each sense: sight, sound, smell, touch, and taste!
Sight – Visual Self-Care Ideas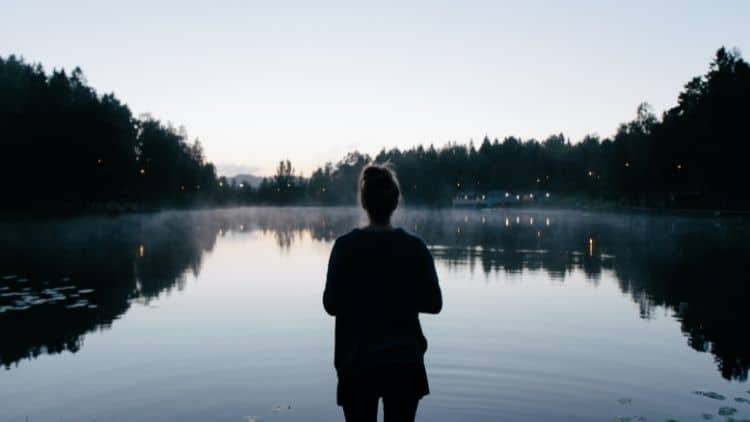 Draw, paint, sketch, or create.
Art is an amazing form of visual self-care. If you feel artistically inclined, choose any art form of your liking and simply create. We rely largely on our visual sense to create many art forms. This can be really therapeutic and relaxing.
Watch a movie.
As mentioned earlier, most activities recruit more than one of the senses. This is an example of that. Watching a movie also utilizes your auditory (sound) sense in most cases, but largely relies on sight. Kick back, relax, and watch a favorite movie as a form of sensory self-care.
Read a book.
Reading (aside from AudioBooks, of course 😉 ) is a visual activity. This is also a great way to connect your visual sense with your brain. You have to actively and critically think when reading a book, which can have a really relaxing effect – making it a great idea for self-care!
Step outside.
Stepping out into nature gives us lots to look at and appreciate. Taking a moment to look (I mean really look) at nature has a calming effect on the mind and body. Utilize your visual sense by taking a moment to appreciate the beautiful sights of nature.
Look at art.
Art and/or photographs can be a great form of visual sensory self-care. Our eyes and the things we see can greatly impact our feelings and trigger an emotional response in our minds. When viewing the right things, your visual sense can be a great tool for self-care, relaxation, meditation, etc.
SOUND – Auditory Self-Care Ideas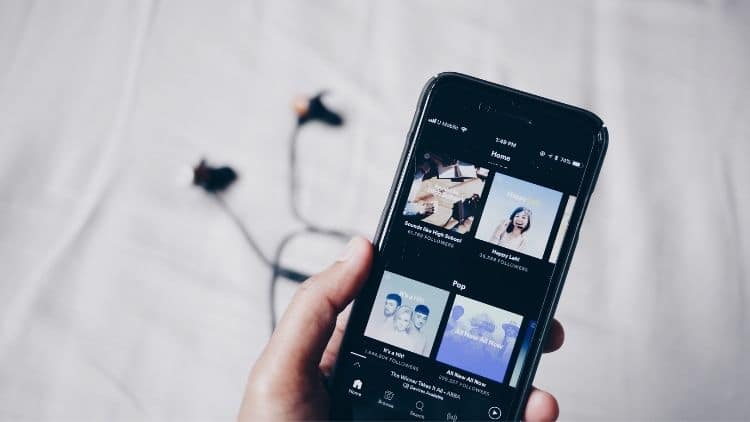 Listen to music.
Whether you choose calming music, mood-boosting music, or just turn up a favorite song, listening to music can be a great form of sensory self-care. Music has the power to reduce stress and impact our entire mood. Because of this, it makes for a great form of self-care.
Meditate.
Guided meditation relies largely on your auditory sense. Meditation is a beautiful tool for self-care and mental health. Using an app to meditate (such as InsightTimer, Calm, or HeadSpace) can help you tune into your sense of sound for a calming and relaxing self-care experience.
Tune into nature.
The natural sounds that can be found in nature can have a really calming effect on the mind and body. Simply stepping outside to listen to nature noises is a great grounding technique, allowing your mind to calm, leaving you feeling refreshed.
Listen to a podcast.
An inspiring podcast is another great tool for auditory sensory self-care. Find a podcast that leaves you feeling motivated, inspired, uplifted, or calm, and use it as a form of 5-senses self-care.
Have a meaningful conversation.
Deep interpersonal conversation is an auditory experience that can make an incredible form of self-care. Whether it comes in the form of talk therapy or just a conversation with a loved one, having a meaningful conversation can be a great way to show yourself care.

SMELL – Olfactory Self-Care Ideas
Light a candle.
Lighting a cozy and comforting scented candle can be a great way to practice self-care through the use of one of the 5 senses. Candles can relieve stress through both the flame and the scents.
Best Self-Care Candles:

Some of the best scents for stress relief and relaxation are lavender, eucalyptus, rose, ylang-ylang, vetiver, bergamot, spearmint, frankincense, and chamomile.
Diffuse essential oils.
Much like candles, essential oils are a great way to practice self-care through your sense of smell. You may find essential oils in some candles, but one of the most common ways to get the benefits of essential oils is through a diffuser.
I keep a diffuser in my room and utilize different essential oils based on my needs (focus, relaxation, immunity, energy, mood-boosting, etc.). I highly recommend utilizing some essential oils for stress and any other benefits you may seek.
Top Diffuser Recommendations:

The best diffuser I own is this one from Campo. However, there are also more affordable options for diffusers on Amazon. This salt lamp/diffuser combo is a great option.
(Note: When choosing essential oils, check for quality and purity. Also, if you have a pet, be sure to check that the oil is pet-safe before diffusing.)
Smell some flowers.
Stop and smell the roses. Cliche? Yes. But for good reason.
Taking a moment to stop and breathe in the scents of nature (it doesn't have to just be flowers) is a great way to ground yourself, reconnect with the earth, and engage in some self-care for the 5 senses.
Use scented bath/shower gels/oils/soaps.
Never underestimate the power of a good self-care shower or bath. Of course, this isn't complete without some good-smelling gel, oil, body wash, or soap. Find a bath or shower scent that you love and treat yourself to some sensory self-care!
Use scented lotions.
This is similar to the self-care idea above. Using pleasant scents in your body care routine is a beautiful way to show yourself some love and self-care.
TOUCH – Tangible/Tactile Self-Care Ideas
Take a warm bath or shower.
Water is a powerful sensory tool for your touch sense. A warm shower or bath is a great way to unwind at the end of the day. After a stressful day or week, I love to use a warm water shower to relax and calm myself.
Dry brush your skin.
Dry brushing your skin has so many amazing benefits such as detoxifying the skin, stimulating your nervous system, and aiding lymphatic drainage. Additionally, dry brushing is a good way to connect yourself to the physical sensation of your body. Feeling the dry brush bristles on your skin is a sensory experience that can be really pleasant.
Get a massage.
Getting a massage is one of the most traditional forms of self-care. Often, it's something that comes to mind when we think of the stereotypical idea of "self-care". This is for good reason! Getting a massage can be a great relaxing experience, rooted in the "touch" sense.
Ground yourself in nature.
Grounding in nature has many benefits for your health, mindset, and overall wellbeing. This is a simple way to practice 5-senses self-care. Simply standing barefoot in the grass or sand, allowing the palms of your hands to rest in the grass, or submerging yourself in a body of water are 3 ways to practice nature grounding. Super simple with amazing benefits.
Give a hug.
As humans, we crave connection with other human beings. Hugs are such a pure and genuine way to connect with another human. This simple feeling releases endorphins that leave you feeling happier, less stressed, and more optimistic.
TASTE – Sweet & Savory Self-Care Ideas
Eat a favorite dessert.
Who doesn't love the taste of a delicious sweet treat? This is one of my favorite ways to show myself some quick self-care. What's your self-care sweet of choice? Tell me in the comments!
Practice mindful eating.
Mindful eating is a skill that you can practice. In many ways, it's a form of self-care because it can make an ordinary eating experience more mindful and enjoyable. Practice mindful eating by being fully present during a meal or snack. Pay attention to the flavors, temperatures, textures, and feelings of your food. Be in the moment.
Enjoy a childhood favorite.
Childhood snacks and meals have a ting of nostalgia that just makes them even more enjoyable. Eating a childhood favorite brings up memories and emotions that you may not be able to unlock otherwise. This can be a great way to evoke joy and practice some self-care through the sense of taste.
Try out different tastes.
There are so many different taste options you can explore: sweet, sour, bitter, salty, and savory. Take your taste buds on a flavor adventure and eat a variety of foods. See what you enjoy the most!
Order your favorite dinner.
Whether you opt to dine out or get takeout, enjoying your favorite dinner from a restaurant is a form of self-care (and doesn't leave dishes in the sink!). Treat yourself to your favorite restaurant in town and enjoy the best item on the menu!
What's your favorite self-care sense?
Do you find yourself pulled more to one area of self-care for the 5 senses? Which one appeals to you the most?
I'd love to know. Leave a comment below telling me your favorite sense to show some self-care to and how you like to do it!
(Mine is taste – with some sweet desserts!)
MORE POSTS FOR YOU
80 Self-Care Ideas in Under 5-Minutes
6 Types of Self-Care + Ideas for Each One