This post contains affiliate links meaning that, at no additional cost to you, I make a small commission if you purchase through my links. For additional information, visit my affiliate disclosure. 
Making lists is one of the best ways to get yourself organized and productive. I absolutely love making lists. I seriously have a list for everything. Birthdays, plans, to-dos, cleaning schedules, fun activities: you name it, I have a list for it.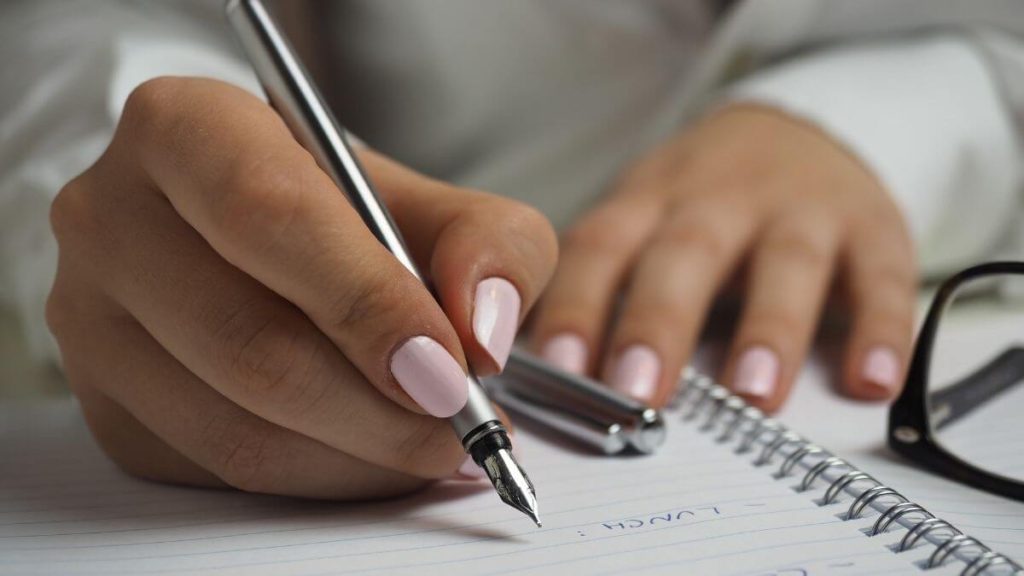 In this post, I want to focus specifically on lists to get organized!
While there are tons of different types of lists you can make, organization lists are the BEST if you are hoping to improve motivation and productivity in your everyday life.
Before I jump into my 22 personal favorite lists to make to stay organized, you should know about my…
Top 3 List-Making Essentials
1. Cute List Journal

Having a cute journal that is designed for list-making makes it so much easier to keep organized lists!
This journal has tons of pages with the checkboxes already printed for you! Easy peasy!
2. Fun Colored Pens

Because what's the point of making a list if you can't make it cute and colorful with some gel pens, right? 😉
3. List Notepad

List notepads are great for lists that are really short-term. Grocery lists, daily to-do lists, etc.
If you aren't going to keep them for longer than a day or two, it's nice to just have them on an individual piece of paper rather than bound in your list journal!
22 Essential Lists to Get Organized
These are the lists that I personally use and recommend to all my friends (which means you!).
1. To-Do Lists
Starting out with the most obvious list to get organized… TO-DO LISTS!
We've all done 'em. It's probably not a list I need to explain much. That said, it is important that I tell you how valuable to-do lists are. It is up to YOU to make them a habit in your life.
I recommend daily, weekly, and monthly to-do lists.
Personally, I make these in my planner but you can keep your to-do lists wherever is most convenient for YOU. A to-do list journal can be really helpful for this.
2. Professional Goals Lists
Another incredible list to get organized is a professional goal list. I've found that separating professional and personal goals keeps me even more organized than a combined list.
On a professional goals list, you may include:
Workplace goals (promotion, salary, etc.)
Financial goals
Project-related goals
Learn a new skill
Get a new/specific job
These are just a few examples of things you could put on your professional goals list to get organized and motivated!
3. Shopping Lists
I am ALWAYS adding to my shopping lists; they help keep me organized and well-planned when I head out to do my shopping.
Whether it's a grocery store list, drugstore list, or clothing store list, taking note of what you need to buy is essential for staying organized.
To keep it easy on me, I typically just keep these lists in my phone notes. I make an individual list for each store I shop at (Trader Joe's, Walmart, Whole Foods, etc.) and then list out everything I need from that store! That way, when I go into the stores I know exactly where I'm heading so I can be quick, efficient, and not waste money on things I don't need!
4. Cleaning Lists
It can be hard to stay on top of your house chores and cleaning tasks if you don't have a list to stay organized. There are just so many (unfortunately, right? 😉 ).
Making a list of all your cleaning tasks can help you remember what needs to be done and when!
I have put together a printable list of all the main house cleaning chores that I do in my own house. Feel free to download it and save yourself time making your own cleaning organization lists!
5. Birthday and Anniversary Lists
Does anyone else really struggle to remember dates? Ugh! I am the worst! Outside of my immediate family, I remember practically zero birthdays or anniversaries, no matter how hard I try!
I love to make a list to keep me organized and refreshed on all the important dates of family, friends, coworkers, etc.!
After making this list, I will then translate the important dates that I need to remember to prepare for into my planner. That way, I am able to recognize the person on their special day!
6. Budget Lists
Budget lists are a MUST HAVE list to keep me organized. As a college student just starting out, it is super important for me to manage my money.
That said, I also have a minor shopping problem and like to splurge every once in a while. While this isn't necessarily a bad thing, it is definitely something I need to plan for.
First, I make a list of all the ways I plan to save money. I have come up with a bunch of simple everyday swaps that I do to save money.
After that, I love using a budget organizer. It is the perfect way to keep me on track with my saving and spending.
7. Expenses List
Much like the budgeting/saving list above, I also make a list of all my expenses.
Bills
Rent
Groceries
Clothes
Recreation
Etc.
Depending on your own personal life, your expenses will differ! But that's why you need this list to stay organized. Write down all your expenses and a rough estimate of how much they cost (if you don't know, I always account for more than I think!).
Track your budget and expenses with the sheets in this printable bundle:
8. Summer Bucket List
Enough with those boring responsibility lists. Organization lists can be FUN too!
I love making seasonal bucket lists, especially for summer! Summer bucket lists are the perfect place to get organized and excited for an incredible summer season!
As you prepare for summer, jot down everything you hope to do this summer and then cross them off one by one!
9. Meal Ideas List
There's nothing worse than facing the dreaded "what's for dinner?" question when you have ZERO ideas.
Making an ongoing list of meal ideas can help you prepare for this moment. Whenever I have a dinner that I really enjoy, I add it to the list so I can remember it when the meal inspiration is running low.
In just a few months, I have collected over 180 simple dinner ideas that I absolutely love. This list has come in SO handy.
I actually typed up this list for you (complete with a free multi-page printable booklet). Check it out to get some meal idea list motivation!
10. Go-To Restaurants
And for the days that none of the above meals sound appealing. Hahaha!
Make a list of some solid restaurants that you can turn to when you're wanting a yummy meal out. This list has also come in super handy when my family is trying to decide "where do we want to eat?".
Making a collection of well-loved restaurants can help keep you organized when you need an idea on a whim.
11. Fun Activities List
I hate being bored and having no idea what to do. This is similar to the previous organization list idea. Much like the restaurants, when you do something fun that you enjoy, take note of it on your list.
That way, when you are struggling to come up with an idea for what to do when you're bored, you have a whole organized list of fun activities!
(BONUS: you can sort this list into categories too… seasons, weather, indoor/outdoor, alone/with friends, etc.)
12. Gift Ideas Lists
THIS LIST HAS BEEN A LIFESAVER FOR ME MANY TIMES!!
Whenever I am out and about and I see something that makes me think of a loved one, I will add it to a list for gift ideas later.
For example, I saw a plant mister once that made me think of my mom. Then, when Mother's Day rolled around, I knew just what to get her! She loved it!
This list helps to take off the stress of gift-giving during birthdays, holidays, and special occasions.
13. TV Shows to Watch List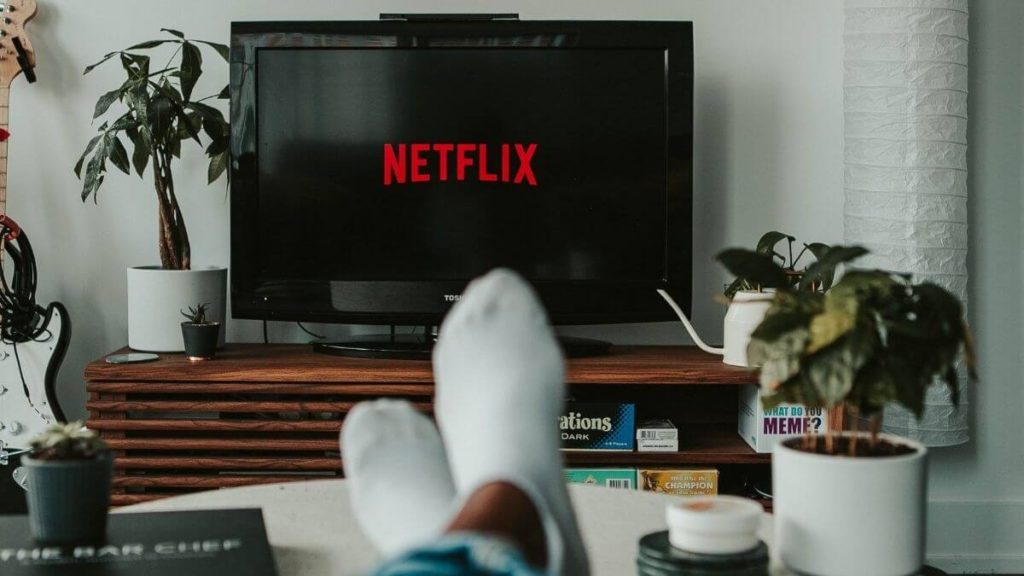 This is another one of my favorite lists to get organized.
Does anyone else get oddly stressed out when you feel like you have too many shows to watch? Like, watching TV is supposed to be a leisure activity but I start to feel like I am getting behind in the TV-watching world. Hahaha! Is that just me?!
Anyways, this list helps to take that pressure off. When someone suggests a show or I find one that looks interesting, I will add it to a list on my phone. This also helps a ton with the mindless Netflix scrolling at night when you just can't decide what to watch!
14. Books to Read List
I'll keep this short and sweet because it is pretty much the same as the last organization list idea… just BOOKS instead of TV shows.
Make a list of all the books you want to get to and cross them off when you read them!
A Shows-to-Watch and a Books-to-Read list are BOTH included in my self-care bundle! (Update: it's on sale right now!!)
15. Usernames and Passwords List
I'm awful at remembering passwords. Truly… AWFUL.
I used to keep a list on my phone until I realized that probably wasn't the safest idea. Now I keep an organized list of passwords written down in a safe place.
I seriously refer to this at least 3x a week… This may just be my most essential of all these lists to get organized.
16. Health/Personal Goals List
Self-improvement is so important… and setting goals is the first step in achieving it!
RELATED POST: 70 Goals for the 7 Areas of Life
I love to make a list of all my personal goals. It keeps me organized, accountable, and on track! If you need some ideas of personal goals, I have linked an amazing article on personal SMART goals here!
Also, I have started the 101 in 1001 challenge! Basically, I set 101 goals to accomplish in 1001 days! Check it out and join me on this challenge!
17. Self-Care Ideas List
Woohoo! This is another fun organization list.
I included this list right after the personal goals list because I feel like self-care is an essential part of self-improvement.
Make a list of all the ways you can practice self-care to refer to when you need a self-care refresher.
RELATED POSTS:
30 Day Self Care Challenge (+Printable)
How to Build the Ultimate Self Care NIGHT
55 Best Self-Care Sunday Ideas
18. Important Deadlines List
This is one of the more important lists to get organized. It is so nice to have all the important deadlines and dates in one organized place.
I separate my important deadlines list into 3 categories: work, school, and life
Then I write down every important date that I need to remember!
19. Spaces to Organize
This is similar to the deep cleaning list we talked about earlier but a bit more in-depth. This list covers all the places that need some deep organization.
You know what I'm talking about… the junk drawer, the bedside table, the pots and pans.
Here are 25 spaces to organize that you can add to your organization list right away.
20. Journal Prompts List
When I get into a funk of any sort, I tend to reach for my journal to journal it out. Keeping a list of journal prompts comes in so handy when I need to get the creative juices flowing.
RELATED POSTS:
80 Journal Prompts for Self-Discovery
55 Journal Prompts for Body Image
21. Positive Quote Lists
This is another go-to of my lists to get organized and inspired. I love to jot down some motivational quotes. This helps keep me feeling productive, organized, and happy!
Head to Pinterest and find your favorite quotes.
Some of my favorite search terms for quotes are:
positive life quotes
motivational quotes
happiness quotes
work inspirational quotes
quotes to get organized
quotes to boost productivity
These should give you TONS of ideas to choose from!
22. Habit Tracker Lists
Last but not least, one of the top lists to make to stay organized! Tracking your habits is SO helpful in uncovering your best, most productive, and happiest life!
There are tons of free habit trackers online that you can use to get started! I also recommend investing in a habit tracker journal to continue this list! They are seriously so helpful!
Making lists to get organized is so helpful.
List-making can help you be more productive, organized, motivated, and clear-minded!
Make these organization lists and let me know which you enjoy the most!
More Posts for You
22 Organization Essentials Every Woman Should Own
10 Daily Non-Negotiables to Improve Your Life