This post contains affiliate links meaning that, at no additional cost to you, I make a small commission if you purchase through my links. For additional information, visit my affiliate disclosure. 
There's something extra special about reading an emotional romance book that makes you cry because it's just THAT good…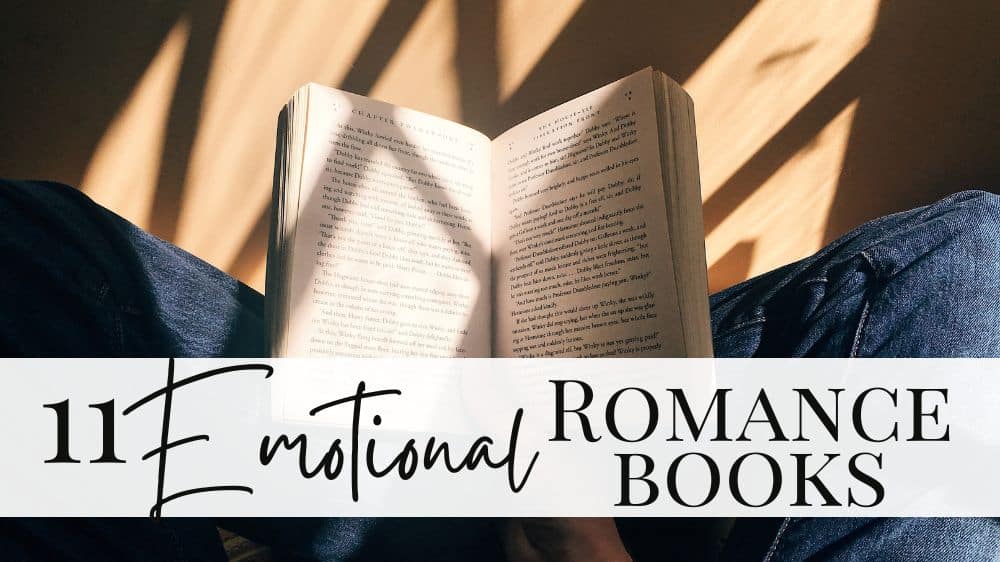 I love a happy rom-com book as much as anyone, but there is something about a romance book that makes you cry that just feels even more powerful.
Emotional romance books have been my FAVORITE books to read this past year.
As someone who never really cried reading books, I have been pleasantly surprised by the emotional romance books I've read this past year.
On multiple occasions, I've found myself sobbing (like full-on ugly crying) over a romance book. To me, if a romance book makes you cry, that's a sign that it's a good one.
When your connection to the characters and storyline is so deeply touching that you feel the emotions of the characters as though they are your own… THAT'S a good romance novel.
Here are 11 emotional romance books that made me cry (and I'm sure they'll make you cry too!).
11 Intense Emotional Romance Books to Make You Cry
Ready to shed some tears and get in your feels? Emotionally prepare yourself for these 17 novels that are sure to tug on your heartstrings.
1. If He Had Been with Me by Laura Nowlin
Summary: "If he had been with me, everything would have been different…
Autumn and Finn used to be inseparable. But then something changed. Or they changed. Now, they do their best to ignore each other.
Autumn has her boyfriend Jamie, and her close-knit group of friends. And Finn has become that boy at school, the one everyone wants to be around.
That still doesn't stop the way Autumn feels every time she and Finn cross paths and the growing, nagging thought that maybe things could have been different. Maybe they should be together.
But come August, things will change forever.." (Amazon Summary)
My Review:
I first discovered this book through one of my favorite book YouTubers, Sara Carolli. This book was described to me as being "heartbreaking", but that still didn't prepare me.
This is one of the most emotional romance books I've read… and that surprised me since the characters in this book are so young (high school age).
I normally don't feel so deeply connected to young adult romances, but If He Had Been with Me got me good.
Autumn and Finn's story had be smiling, laughing, cringing, and, ultimately, SOBBING. Even though I knew what was coming, the ending of this book still had me reaching for the tissues.
If you are looking for a romance book to make you cry, this is a definite must-read.
2. Reminders of Him by Colleen Hoover
Summary: "After serving five years in prison for a tragic mistake, Kenna Rowan returns to the town where it all went wrong, hoping to reunite with her four-year-old daughter. But everyone in her daughter's life is determined to shut Kenna out.
The only person who hasn't closed the door on her completely is Ledger Ward, a local bar owner and one of the few remaining links to Kenna's daughter. But if anyone were to discover how Ledger is slowly becoming an important part of Kenna's life, both would risk losing the trust of everyone important to them.
The two form a connection despite the pressure surrounding them. Kenna must find a way to absolve the mistakes of her past in order to build a future out of hope and healing." (Amazon Summary)
My Review:
This is the very first book that made me cry since getting back into reading as an adult… and by "cry", I mean SOB.
I wasn't even halfway through this book the first time it made tears fall.
This emotional romance novel is a bit different from the others. It's not specifically the romance element of this book that makes it emotional (although Kenna and Ledger's relationship is deeply touching too).
However, it's the story of a mother/daughter connection that really made this book stand out to me.
In my opinion, this is Colleen Hoover's best book.
I have never felt so deeply connected to characters, relationships, and a plotline as quickly as I did in this book.
PRINTABLE READING JOURNAL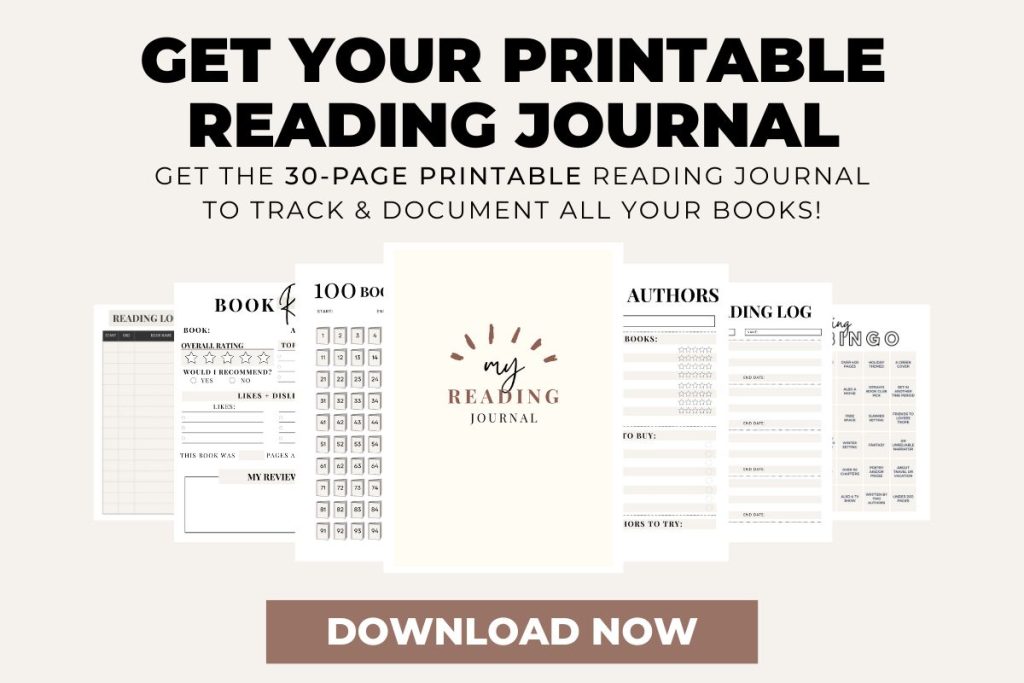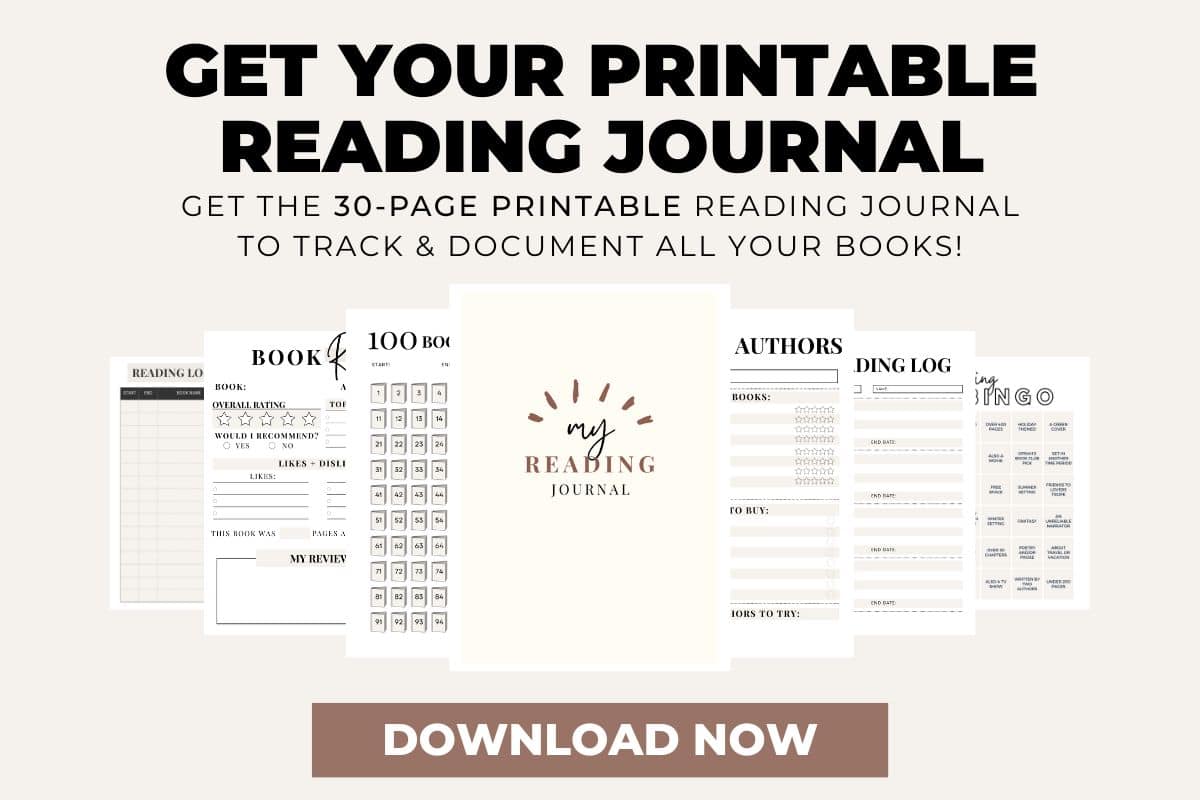 3. The Wish by Nicholas Sparks
Summary: "1996 was the year that changed everything for Maggie Dawes. Sent away at 16 to live with an aunt she barely knew, she could think only of the friends and family she left behind . . . until she met Bryce Trickett. Handsome, genuine, and new to West Point, Bryce showed her how much there was to love about the beach town—and introduced her to photography, a passion that would define the rest of her life.
By 2019, Maggie is a renowned travel photographer. This year she is grounded over Christmas, struggling to come to terms with a sobering medical diagnosis. Increasingly dependent on a young assistant, she finds herself becoming close to him.
As they count down the last days of the season together, she begins to tell him the story of another Christmas, decades earlier…" (Amazon Summary)
My Review:
I read this book at Christmastime, expecting a cute, light, and easy read. Needless to say, I was not prepared for how deeply emotional and intense this book is.
For me, Nicholas Sparks' novels are really hit or miss. I either love them or hate them.
The Wish was definitely one I LOVED.
There are so many elements to this story that made me feel ALL the feels.
From teen pregnancy, to a break-up, to heartbreak, to terminal illness, to familial relationships and so much more… This book has it all.
If you're ready for an emotional romance novel that will stick with you for years, this is definitely the book for you.
I STILL think of this book to this day (over a year later).
4. Addicted to You by Krista and Becca Ritchie
Summary: "No one would suspect shy Lily Calloway's biggest secret. While everyone is dancing at college bars, Lily stays in the bathroom. To get laid. The only person who knows her secret happens to have one of his own.
Loren Hale's best friend is his bottle of bourbon. Lily comes at a close second. For three years, they've pretended to be in a relationship, hiding their addictions from their families…
But as they sink beneath the weight of their addictions, they cling harder to their destructive relationship and wonder if a life together, for real, is better than a lie. Strangers and family begin to infiltrate their guarded lives, and with new challenges, they realize they may not just be addicted to alcohol and sex. Their real vice may be each other." (Amazon Summary)
My Review:
Addicted to You is the first book of the full Addicted series. This entire series is an emotional romance must-read.
The Addicted Series:
For the sake of this book list, I chose to focus on the first book, but know that the full series is a tear-jerking masterpiece.
This series beautifully intertwines the complexity and reality of addiction, complicated family dynamics, friends-to-lovers romance, and the deep pain of the potential to lose someone you love.
In so many ways, this book feels like real life. This is part of what makes this book such a tear-jerker. The connection to Lily and Lowen is so deep that you begin to feel like you know them personally.
Each book in this series has made me cry for many different reasons.
If you haven't read these books yet, do yourself a favor and pick up Addicted to You to get started.
5. Archer's Voice by Mia Sheridan
Summary: "When Bree Prescott arrives in the sleepy, lakeside town of Pelion, Maine, she hopes against hope that this is the place where she will finally find the peace she so desperately seeks. On her first day there, her life collides with Archer Hale, an isolated man who holds a secret agony of his own. A man no one else sees.
Archer's Voice is the story of a woman chained to the memory of one horrifying night and the man whose love is the key to her freedom. It is the story of a silent man who lives with an excruciating wound and the woman who helps him find his voice. It is the story of suffering, fate, and the transformative power of love." (GoodReads Summary)
My Review:
This book is equal parts heartwarming and heartbreaking.
Archer's Voice is complex, well-written, and (most of all) EMOTIONAL.
Bree and Archer are both deep, lovable, relatable, and touching characters. This book had me invested within the first 20-ish pages.
If you're looking for a tragically beautiful romance book to make you cry, pick up Archer's Voice (and grab the tissues).
6. Seven Husbands of Evelyn Hugo by Taylor Jenkins Reid
Summary: "Aging and reclusive Hollywood movie icon Evelyn Hugo is finally ready to tell the truth about her glamorous and scandalous life. But when she chooses unknown magazine reporter Monique Grant for the job, no one is more astounded than Monique herself. Why her? Why now?
The actress tells her story, from making her way to Los Angeles in the 1950s to her decision to leave show business in the '80s, and, of course, the seven husbands along the way, Evelyn unspools a tale of ambition, friendship, and a great forbidden love. As Evelyn's story nears its conclusion, it becomes clear that her life intersects with Monique's own in tragic and irreversible ways."
My Review:
I'll be honest. Taylor Jenkins Reid's books are not always my favorite. Similar to Colleen Hoover ad Nicholas Sparks, I find that I either fall 100% in love with her books or feel they really fell short.
That said, The Seven Husbands of Evelyn Hugo is one of her best books in my opinion.
This book mixes old-school Hollywood, scandal, drama, and romance with messages about growing up, discovering who you are, societal pressures, sexuality, and loss.
READ MY FULL REVIEW HERE: AUGUST 2022 READING RECAP
Not to mention, the plot twist at the end of this book had me surprised and completely caught off guard.
The wide range of emotions I felt while reading this is unlike my experience with any other book I've read.
This book is definitely worth the hype and worth the read if you're looking for a deep, intense, emotional romance book that will make you cry.
7. Things We Leave Unfinished by Rebecca Yarros
Summary: "Twenty-eight-year-old Georgia Stanton has to start over after she gave up almost everything in a brutal divorce—the New York house, the friends, and her pride. Now back home at her late great-grandmother's estate in Colorado, she finds herself face-to-face with Noah Harrison, the bestselling author of a million books where the cover is always people nearly kissing. He's just as arrogant in person as in interviews, and she'll be damned if the good-looking writer of love stories thinks he's the one to finish her grandmother's final novel…even if the publisher swears he's the perfect fit.."
My Review:
This book has two love stories within two timelines unraveling at once. You know what that means… double the emotions ad double the tears.
I normally don't love stories written in a different time period (I sometimes struggle to connect), but this book is the exception.
One of the love stories takes place in the '40s, but it had me invested as if it was my own.
This book is tragically beautiful. So good it hurts.
If you want an emotional romance book, this is definitely one to add to your TBR.
8. All Your Perfects by Colleen Hoover
Summary: "Quinn and Graham's perfect love is threatened by their imperfect marriage. The memories, mistakes, and secrets that they have built up over the years are now tearing them apart. The one thing that could save them might also be the very thing that pushes their marriage beyond the point of repair.
All Your Perfects is a profound novel about a damaged couple whose potential future hinges on promises made in the past. This is a heartbreaking page-turner that asks: Can a resounding love with a perfect beginning survive a lifetime between two imperfect people?"
My Review:
I loved that this book overlapped with Colleen Hoover's Hopeless series. If you read the final book in the Hopeless series, Finding Perfect, you will recognize Quinn and Graham.
(Side note: Hopeless is one of my few 5-star CoHo reads. It's another romance book that will make you cry…)
When I read All Your Perfects, I truly had to take breaks because I felt so emotionally impacted by the story. It is deep, emotional, painful, and… WOW.
If you're looking for a tear-jerker, pick up All Your Perfects.
9. Underneath the Sycamore Tree by B. Celeste
Summary: "Emery Matterson's life has been broken for a while. First, she lost her twin sister to an incurable autoimmune disease. Then her father left. Now Emery has been diagnosed with the same disease that killed her sister, and her mother is falling apart. Unable to live under the same roof anymore, the only option for Emery is to move in with a father she hasn't seen in ten years and try to start over.
Enter Kaiden Monroe, the brooding athlete who has baggage of his own. Kaiden makes Emery feel normal. Hated. Cared for. Loathed. And…loved. Somewhere along the way, Emery finds solace in the guy with the sad eyes.
But everything happens in stages. And nothing good ever lasts." (Amazon Summary)
My Review:
Hello, tear-jerker romance.
Illness, loss, tragedy, love, romance, grief, pain, joy… this book has it all at once (and in the most beautiful way).
As someone who has seen loved ones touched by invisible illness, this book felt incredibly raw, authentic, and painfully inspiring.
Illness and grief meet beauty and love – and it had me sobbing on multiple occasions.
This may be the most underrated romance book that will make you cry. Why aren't more people talking about this one?!
10. Ugly Love by Colleen Hoover
Summary: "When Tate Collins meets airline pilot Miles Archer, she doesn't think it's love at first sight. The only thing Tate and Miles have in common is an undeniable mutual attraction. Once their desires are out in the open, they realize they have the perfect set-up. He doesn't want love, she doesn't have time for love, so that just leaves the sex. Their arrangement could be surprisingly seamless, as long as Tate can stick to the only two rules Miles has for her.
Never ask about the past.
Don't expect a future.
They think they can handle it, but realize almost immediately they can't handle it at all.
Hearts get infiltrated. Promises get broken. Rules get shattered. Love gets ugly." (Amazon Summary)
My Review:
If you were to look up "emotional romance book", I think this book would be the definition.
This "brother's best friend", "casual hookup to lovers" romance tugs on the heartstrings.
Read my full review of Ugly Love (& 9 other books) in my July 2022 Reading Recap.
From the outside, Miles seems completely cold and emotionally unavailable.
However, as we learn more about him throughout the book (in alternating chapters sharing his past from his POV), we learn that he has faced immense grief that has made him into the man he is today… independent, isolated, and afraid of love.
Miles' solo history AND his current love story with Tate had me in tears a few different times.
This was the 3rd Colleen Hoover book I ever read (I've read them ALL now!) – and to this day it's in my top 3 favorites.
11. A Thousand Boy Kisses by Tillie Cole
Summary: "When seventeen-year-old Rune Kristiansen returns from his native Norway to the sleepy town of Blossom Grove, Georgia, where he befriended Poppy Litchfield as a child, he has just one thing on his mind: Why did the girl who was one-half of his soul, who promised to wait faithfully for his return, cut him off without a word of explanation?
Rune's heart was broken two years ago when Poppy fell silent.
When he discovers the truth, he finds that the greatest heartache is yet to come." (Amazon Summary)
My Review:
Amazon was spot on by labeling this a "young adult tearjerker romance book".
As I write this, this is the last book I've read. I am not exaggerating when I say that this book BROKE MY HEART.
I was only about 40% through this book the first time it made me cry. (The tears didn't stop there though.)
This childhood-friends-to-lovers romance is complex and deeply, deeply emotional. My heart broke many times while reading this.
This is a book I will never forget.
I think I will go as far as to say this is in my top 5 books ever. (Yes, it's THAT good.)
What emotional romance books have made you cry?
(Does anyone else think that the books that make you cry are the best books of all?)
If you've ever had a romance book make you cry, I need to know. I live for a good cry-worthy romance.
What's your favorite tearjerker romance book?
Whether it's on this list or not, leave a comment below sharing your favorite emotional romance novel that made you feel all the feels.
Lastly, if you read any of these books, let me know what you think. I absolutely adored these 11 books and I hope you will too!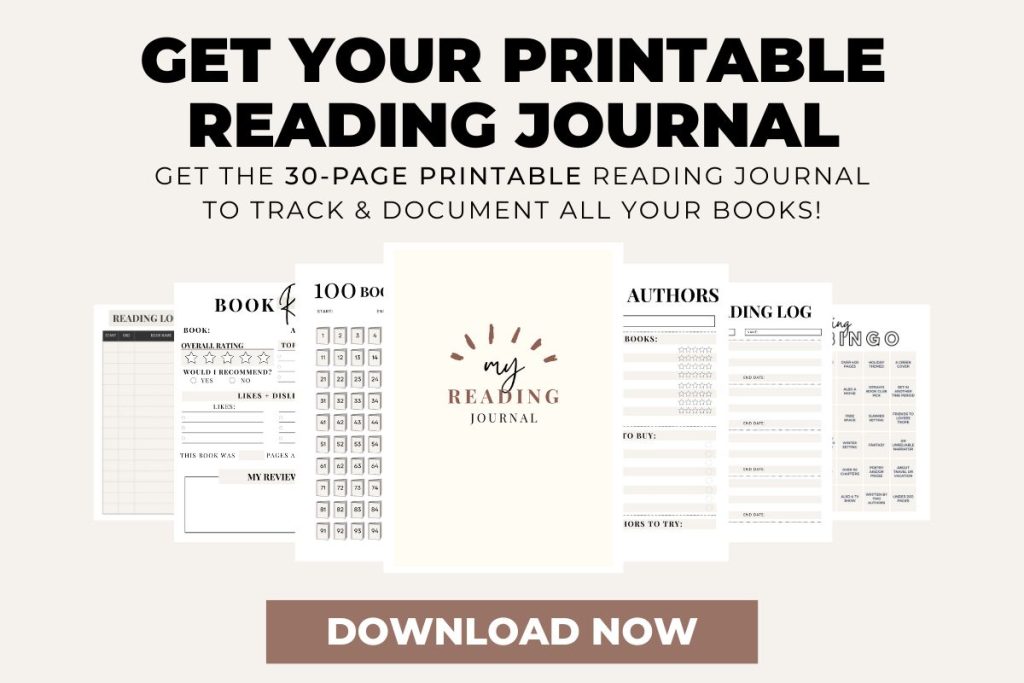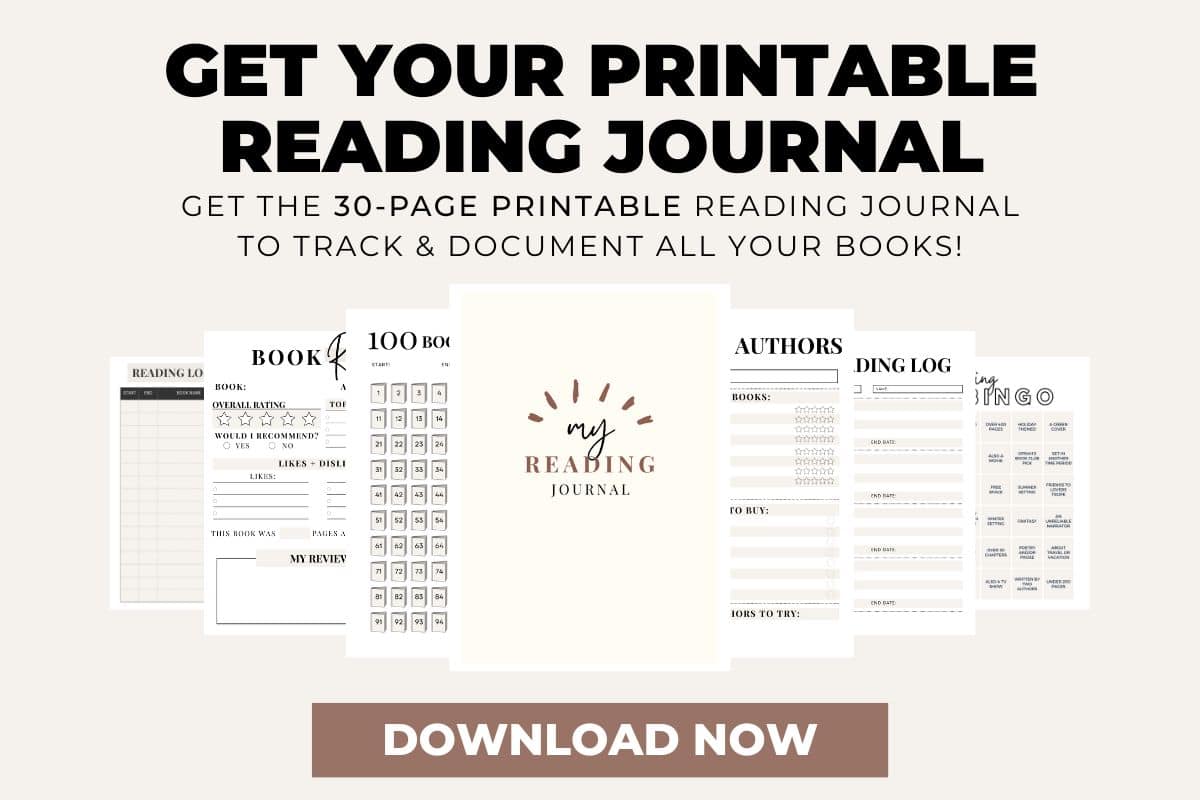 More Reading Posts for You
15 Motivating Reading Goals for Adults
120 Adult Reading Challenge Prompts (+ Free Printable)