This post may contain affiliate links meaning that, I may make commission if you purchase through my links. Learn More. 
February 14th is a day of love… Let's explore some of the best Valentine's Day affirmations all about LOVE.
No matter how you are spending Valentine's Day this year, you deserve to feel LOVED on this special love-focused day.
Smitten or solo – these Valentine's Day affirmations are going to be PERFECT for any love situation you're in.
Below you will find affirmations for relationships, self-love, attracting love, long-distance love, and more!
Currently in love? You may want to focus on appreciation and gratitude for that relationship. There are affirmations for that!
Seeking love? Let's work on attracting love to you! We got affirmations for that, too!
Riding Solo? Self-love is the most valuable love of all! Use the self-love affirmations on this list to cultivate a strong sense of gratitude, appreciation, and love for yourself!
Here's the bottom line…
No matter how you are spending Valentine's Day, you deserve to enjoy the holiday and embrace all the beautiful LOVE in your life – romantic or otherwise!
With that, whether you're single, searching, or head-over-heels in love, get out your pen and paper and jot down some of these affirmations for Valentine's Day so you don't forget.
60 Valentine's Day Affirmations for LOVE
In-Love Affirmations for Valentine's Day
I am deeply in love.
My husband/wife/spouse loves and appreciates me for all I am.
My girlfriend/boyfriend/partner adores me and loves me sincerely.
I am worthy of love.
I feel connected to my partner – emotionally, physically, and mentally.
My life is a brighter place because of my significant other.
I have found my soulmate.
My partner is my safe space.
I know how to show love to my partner in a healthy way.
This is a healthy relationship for me and my partner.
READ: 121 Affirmations for Confidence & Self-Worth
My relationship fulfills me.
I make my partner's life brighter.
My partner adds to my happiness but is not fully responsible for it.
My relationship is founded on love, respect, and communication.
I feel so lucky to know a love this pure.
I know that this is a true, soulmate connection.
My relationship is what I make it.
I am understood and accepted by my partner in all ways.
I am so in love with my partner and our life together.
My partner is my best friend. I am in love with who they are.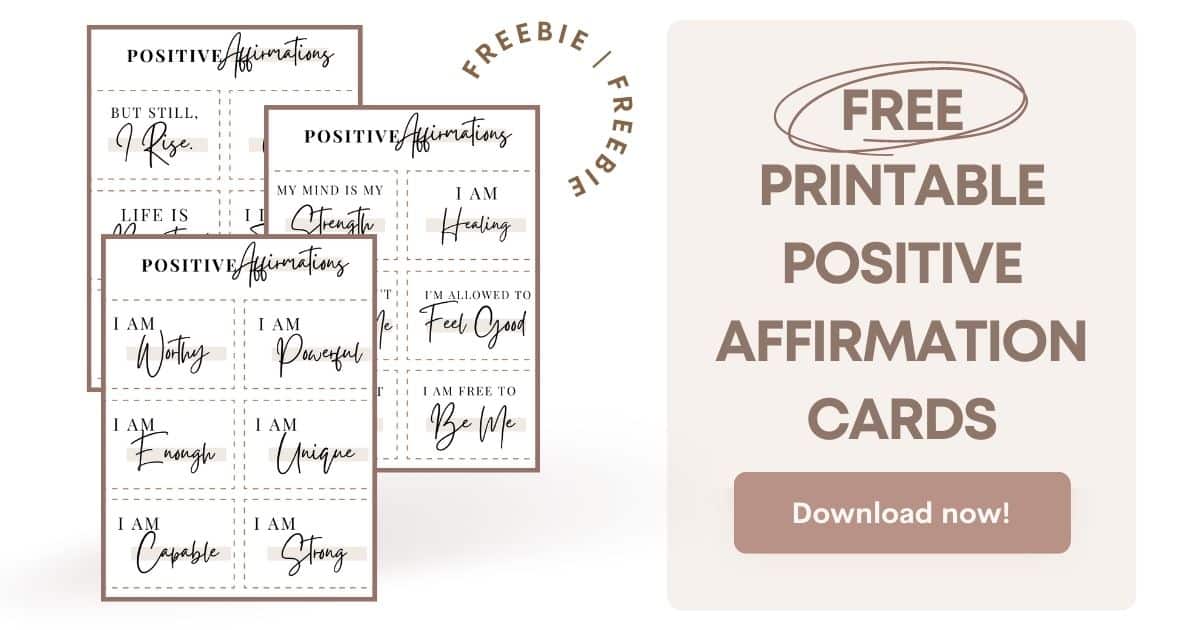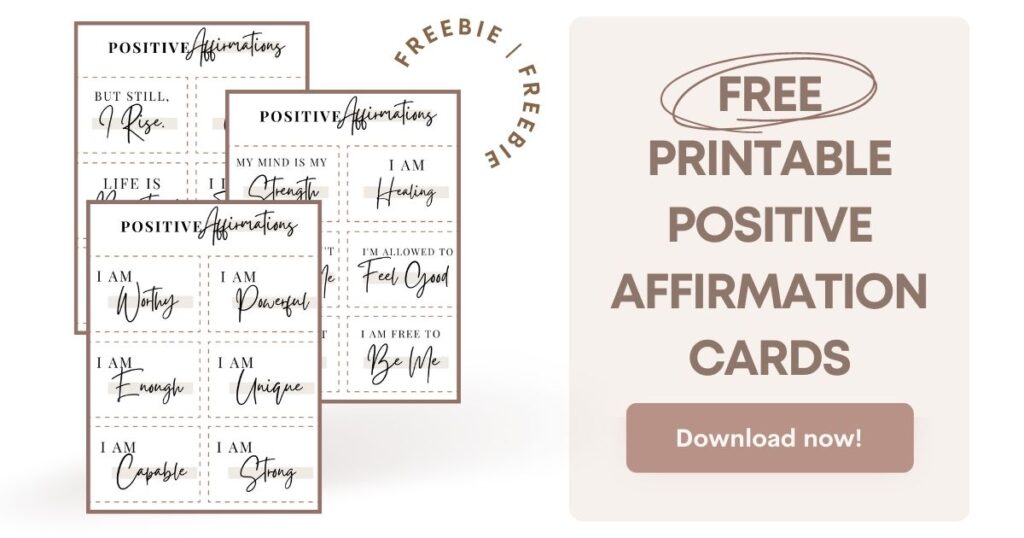 Attracting Love Affirmations for Valentine's Day
I am open to receiving love.
My life is whole as it is. A partner can ADD to that wholeness.
I deserve love.
I can attract the perfect partner to me.
My soulmate is out there for me.
I trust that my soulmate is on their way to me.
I am attracting emotionally mature and healthy relationships to me.
My standards are high – and I will attract partners who meet them.
I know my worth and will find someone who sees it too.
A love of full acceptance, understanding, and appreciation is coming to me.
There is someone out there for me.
Everything in my life has led me to finding my soulmate.
I will only attract those who see my worth.
I trust the timing of the universe to lead me to my person.
The person of my dreams is coming toward me.
I will not force love. Instead, I will trust that it will come to me naturally.
Every day I am one step closer to finding my dream relationship.
Today I am making space for my special person in my life.
Opportunities for love are plentiful in my life.
I will find my true love at the perfect time.
Self-Love Affirmations for Valentine's Day
I love myself for all I am.
I know myself better than anyone – and I love all that I am.
My self-love is growing every day.
I am proud of the person I am.
My beauty shines from within.
I know that I am enough as I am – with or without a partner.
A partner is not needed to complete me because I am already whole.
I am beautiful, inside and out.
Being who I am fills me with pride and joy.
I am worthy of love, acceptance, and respect. I show myself this daily.
READ: 100 "I Am Beautiful" Affirmations for Self-Confidence
My mind, body, soul, and spirit are all beautiful.
I create beauty in the world around me.
I deserve only the best.
My worth is unwavering.
I have so much love to give.
My value is not defined by my romantic relationships.
I deserve to put myself first.
My self-love is the strongest it's ever been.
I am complete on my own. A relationship does not complete me.
I am worthy of unconditional self-love. I will show myself that.
How Will You Affirm Love This Valentine's Day?
These love affirmations are perfect for the Valentine's Day season or any time you feel extra called to appreciate, attract, or cultivate more love.
Let me know which of these Valentine's Day affirmations stuck out to you the most!
How will you be spending your day of love?
Full of romance or full of self-care? Both options sound absolutely perfect to me!
Happy Valentine's Day!
More Posts for Valentine's Day
100 Things to Love About Yourself
50 Perfect Love Language Gift Ideas
55 Self-Love Journal Prompts for Confidence