This post may contain affiliate links meaning that, I may make commission if you purchase through my links. Learn More. 
Everybody goes through big life changes and has to face a new chapter in life. As we grow, our situations change, we grow, and, as a result, the next chapter in life begins!
As someone who naturally fears change, I used to be afraid of starting a new chapter in life. But, now, I can recognize how beautiful new chapters can be.
Beginning a new chapter in life can be self-guided or can be due to outside circumstances. You can CHOOSE to open up the next chapter of your life or you can be thrown into it with big life changes!
When To Begin a New Chapter In Life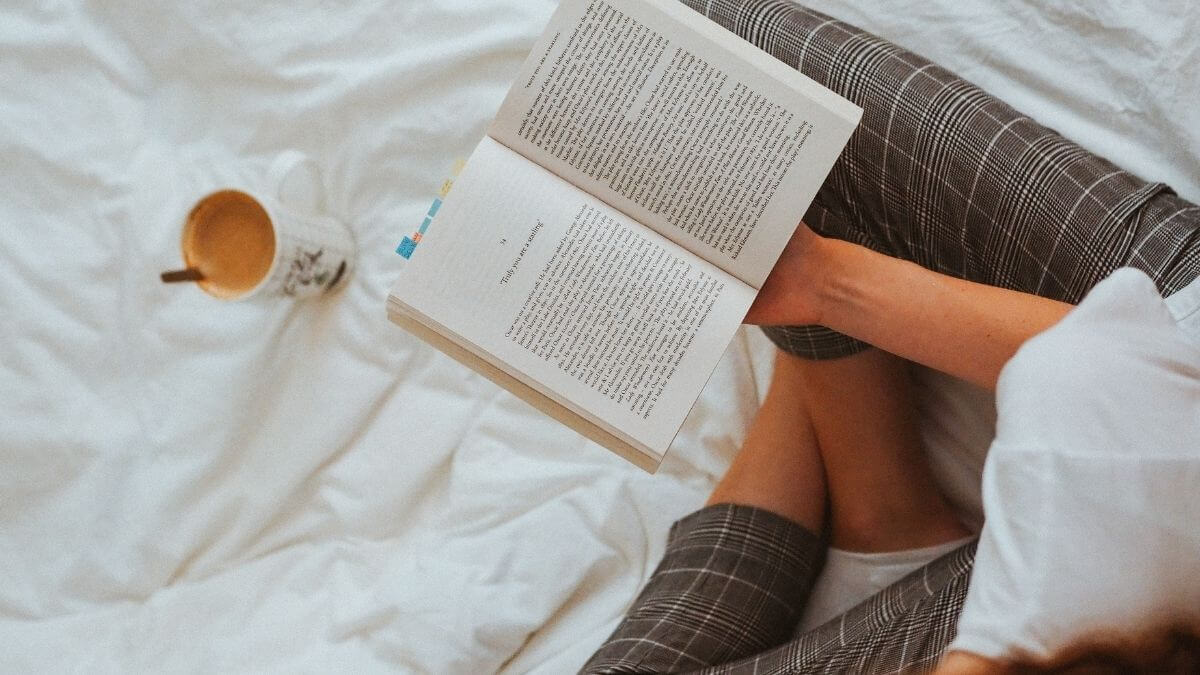 Like I said, there are circumstances that will somewhat force you into the next chapter of life and there are some that are entirely self-directed.
Here are some of the main events that can open a new chapter in life…
A breakup
Graduation
Moving
New Job
Marriage
Divorce
Babies
Feeling depressed
Health Issues
Bored in Life
Sometimes the situation that pushes you to begin the next chapter of life is positive, sometimes negative… either way, you have the option to choose how to start a new chapter in your life.
Let's make sure it's a positive experience no matter what has led us there!
How to Begin a New Chapter of Life Gracefully
How you handle big life changes and new chapters beginning in your life is essential to your happiness, mindset, and growth. Let's talk about how to handle the beginning of the next chapter in life with grace, success, and positivity.
1. Let Go of the Past
The first (and most important) step in a new beginning in life is letting go of the past. It is nearly impossible to grow if you are holding yourself back where you used to be.
You will only remain stuck.
Instead, you have to accept the past and understand that you are moving forward.
This can be exceptionally difficult if you are facing this new beginning because of a difficult event. If that is the case, it may be helpful to take some time to work through the emotions of the past events before you can let them go.
Figure out what you need to be able to let go of the past and let the next chapter of your life begin… then do that!
2. Visualize Your Next Chapter
In order to begin a new chapter of your life successfully, you should have some idea of what your hopes are. Every time a new chapter of life begins, I like to sit down and visualize my next chapter.
When you have a clear image of what you are hoping for, you are more likely to achieve it. My favorite way to do this is through a vision board. I love vision boards because they combine goal setting, visualization, and artistic creativity. (Not to mention, they're just plain FUN to make).
You can make a vision board virtually or physically. Up to you!
Either way, I definitely recommend sitting down and setting some goals, plans, and intentions for yourself as your next chapter of life begins.
3. Evaluate Where You're At
This is an essential step after visualizing your goals for this new chapter. You HAVE to be real with yourself and evaluate where you are at.
This includes your habits, your routines, your mindset, your health… Everything!
Understanding where you are right now will help you understand where you need to work to get yourself where you WANT to be. Meet yourself where you are at, then work from there!
4. Make Changes Moving Forward
This is where the real change starts happening. When beginning a new phase of life, it's important to shift and adapt.
These life changes can be scary and difficult… but they can also be a great opportunity for growth, personal development, and self-improvement.
Some Key Ways to Prepare for a New Chapter:
All of these tips can be really helpful in your journey to beginning this next chapter. Overall these are just some ways to better yourself and improve your day-to-day life.
These small improvements are even more important during times of change and transition.
Viewing a new chapter as an opportunity rather than a daunting change is essential here. You have a perfect environment for growth and self-improvement right in front of you are this next phase begins. Embrace it!
5. Find Comfort and Support
With all that, embracing this change can be easier said than done. It's really common to feel a bit out of control or lost during these times of transition. That is okay!
All that means is that you can lean on some support a little bit more. Whether this is a really strong support system or some comforting habits, you need to find a form of comfort during the transition to your new chapter in life.
See a Therapist
I highly recommend seeking therapy or counseling during these times if you feel uneasy. Therapy is not something to be ashamed of at all. I think the bad reputation it gets is really harmful.
I am currently in therapy online through TalkSpace. It is something I look forward to every week… truly I just see it as another form of self-care.
Lean on Family and Friends
Family and friends can offer you a form of therapy too. I rely on my loved ones so much during times that feel uneasy or a bit more difficult.
If you are struggling with the transition to a new chapter of life, you may need a bit more support from your loved ones. They are there for you… utilize their support!
Find a New Source of Joy
This will be entirely unique to each individual! For me personally, I found that going on runs and writing on this blog really helped me during a tough time of transition for me.
Not only did it bring me joy, but it offered me an outlet and distraction from the stress or overwhelm that I was feeling in other areas of my life. Sometimes you just need something to take your mind off of the stress. Try to learn a new skill, find a new hobby, or try out fun things to fill your time.
Prioritize Yourself
Above all, it is essential that you prioritize yourself throughout this journey. Whether you are beginning a new chapter of life or not, it is important that you take time to care for yourself.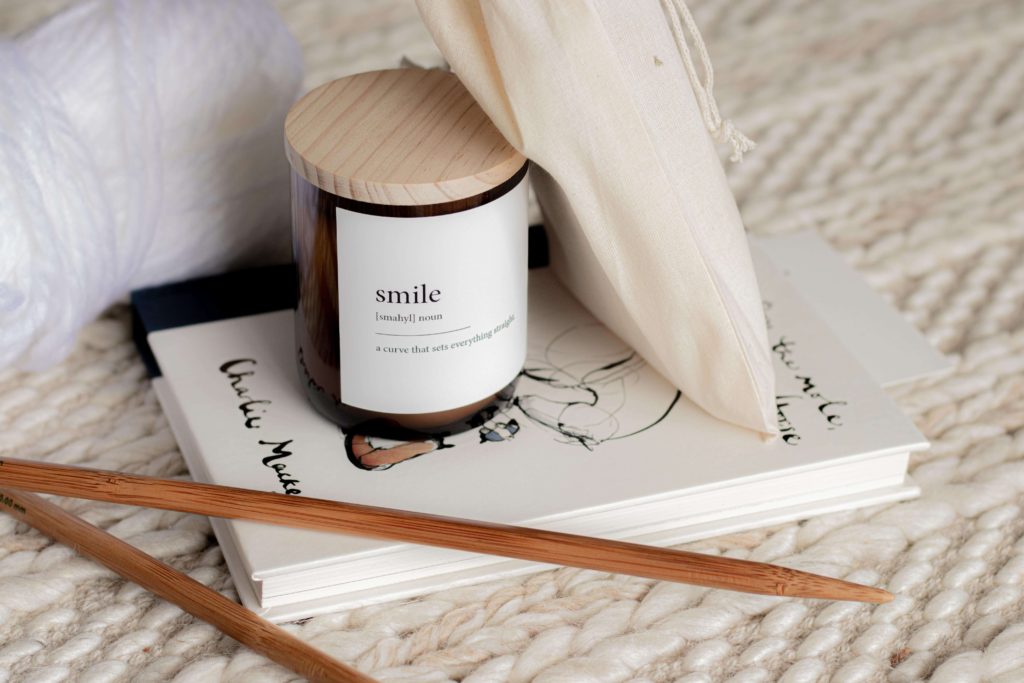 There are tons of different forms of self-care that can be helpful during this time. Having a self-care night, a self-care day, journaling, or even just taking a self-care shower can be helpful.
Self-care is really personal and unique to every individual. Find what makes you feel the happiest and brings you the most comfort.
Beginning a new chapter in life can be beautiful.
More Posts I Think You'll LOVE
30 Major Changes in Life & How to Deal with Them
21 Ways to Pursue Personal Growth in Your 20s
15 Ways to Romanticize Your Life
When faced with the right mindset and the proper tools, jumping into this next phase of life may be the change you've been needing.
Speaking from personal experience, sometimes the scariest beginnings lead to the most beautiful destinations.
Stick with it. Stay strong. Lean on your support systems. Be positive. Enjoy the journey.
Go CRUSH this next chapter of life!