This post may contain affiliate links meaning that, I may make commission if you purchase through my links. Learn More. 
If you are looking for ideas for what to do when bored at night, you've come to the right place! These fun things to do at night when bored are the perfect, inexpensive solution to making a boring night fun.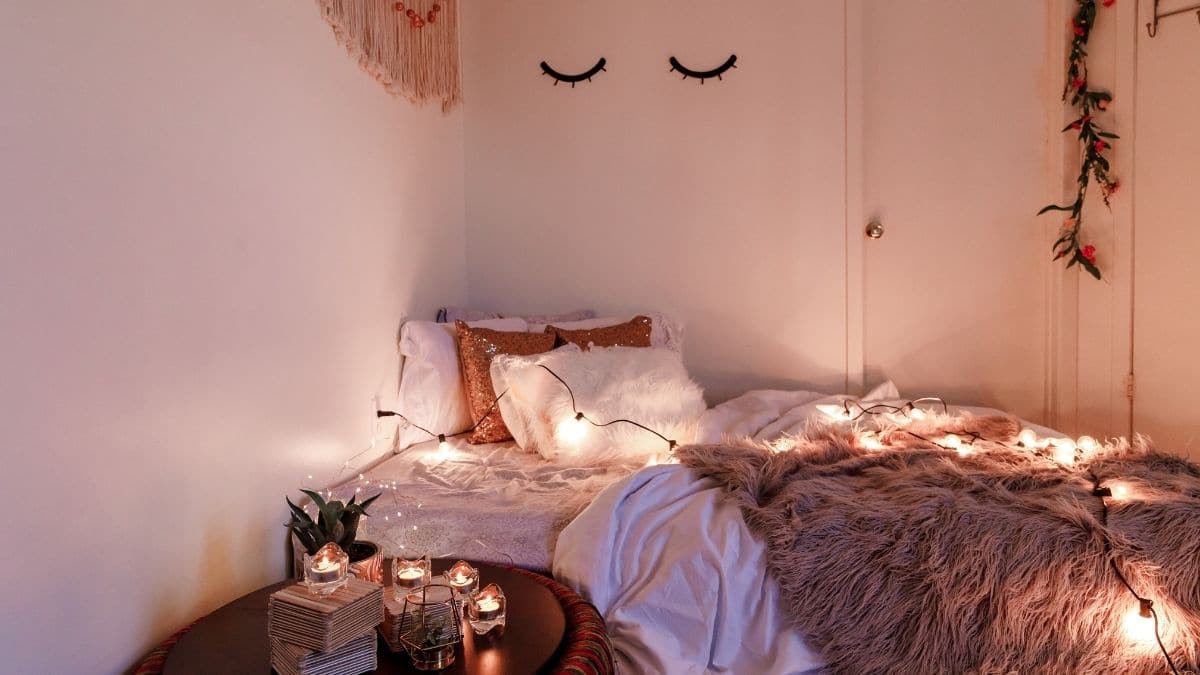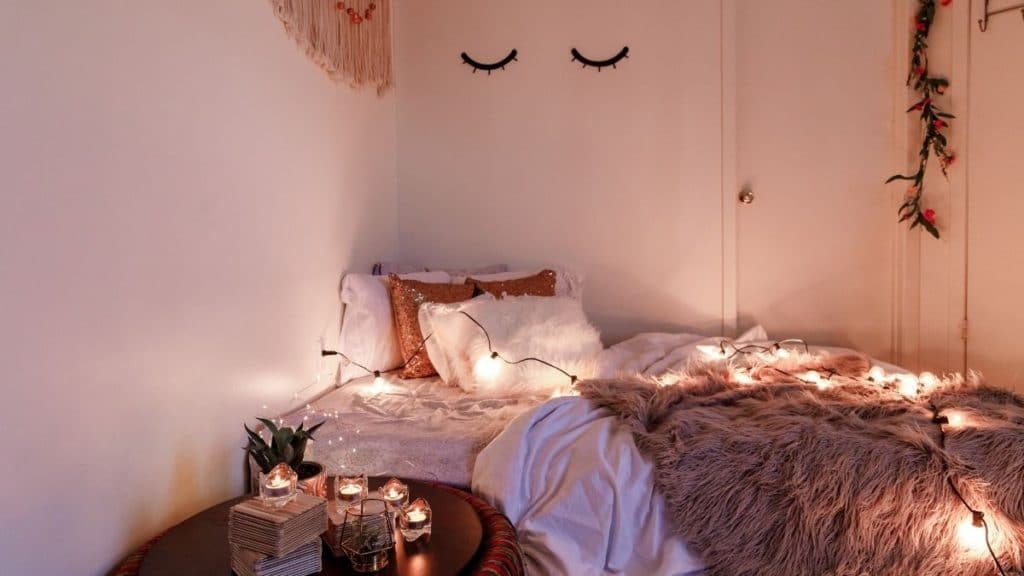 So you've made it through a busy workday, checked everything off your to-do list, and reached the end of the day – now what?
That end-of-the-day slump can hit hard. It's so easy to feel unmotivated and uninspired after a long day.
We want to do something fun at night but are completely out of good ideas.
Whether you're bored at night in bed alone or bored at night with friends, there are tons of fun (and totally affordable) ways you can spend your night.
This list is filled with different nighttime activities that are perfect for whatever mood you are in!
Want to curl up and do nothing? I got you.
Want to deep clean your whole apartment? We can do that too.
No matter what mood you're in, what your budget is, or how you want to spend your night, you can definitely find something on this list to do next time you're bored at night.
Let's get creative here and brainstorm what to do when you're bored at night.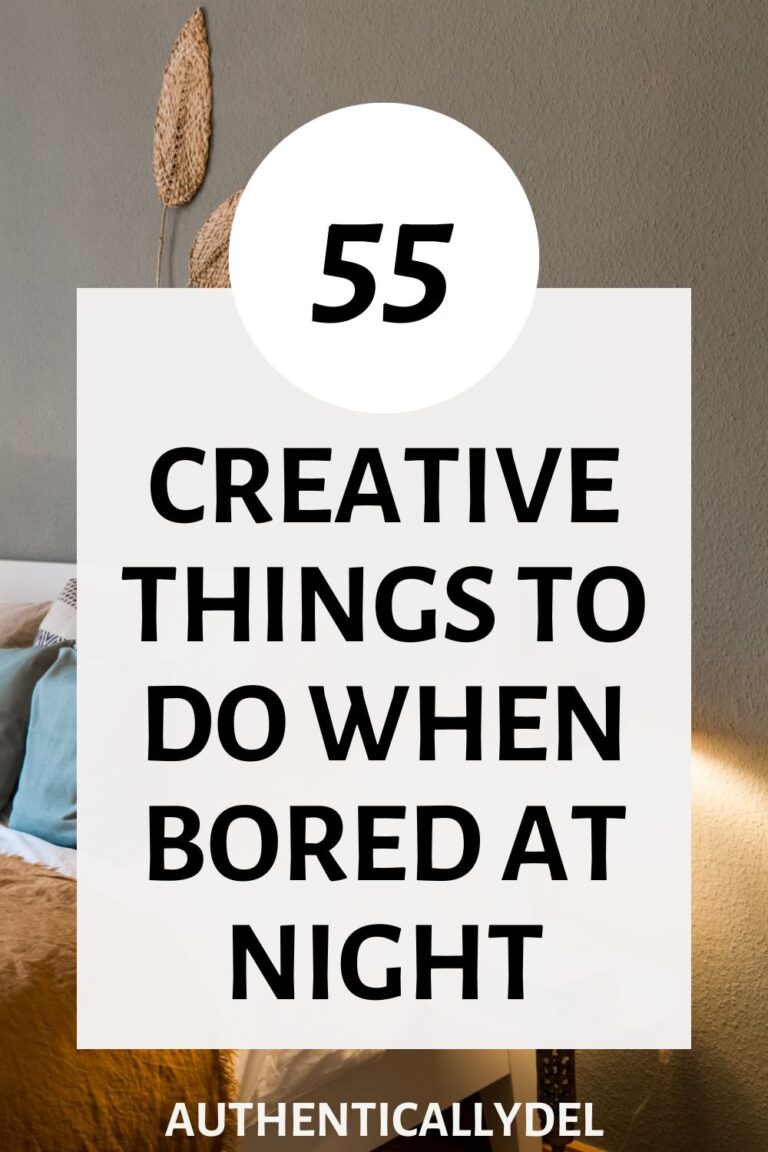 55 Affordable Things to Do When Bored at Night
Bored in your room? Laying in bed? At home alone? Or with friends? Want to be lazy? Get productive? Plan ahead? Or just relax?
There are activities for all your nighttime moods. Find the perfect nighttime boredom activity here.
Things to Do When Bored at Night in Your Room
These are perfect for when you are bored at night in your room alone. Your family or roommates may be in the house and you want something simple to do in your room alone. Here are 15 great ideas.
1. Rearrange Your Space
Nothing like a quick room redo to fill your time. This is something I have done since I was a kid.
When I got bored, I would rearrange and reorganize my space. It's a great way to spend your time and spice up your life.
2. Organize Your Drawers
We all know that our drawers can get pretty disorganized and messy. Take some time to quickly organize them!
RELATED POST: 25 QUICK Things to Organize When Bored
Whether it be a desk drawer or your underwear drawer, you will feel better when it's neat and straightened up.
3. Do Yoga
Yoga is a great thing to do when you're bored at night in your room. It's quiet, relaxing, and doesn't require much space or equipment.
I love to roll out my yoga mat and do some quick yoga and stretching when I get bored at night.
4. Go Through Your Closet
Going through your closet and getting rid of things you no longer need is a great thing to do when bored at night in your room.
Not only does it help decrease clutter, but you can actually make money!
Selling on Poshmark is a great option if you find some clothes or accessories you no longer want in your closet cleaned out!
5. Decorate for the Season
Seasonal room decor makes your space feel so much cozier. It is so fun to decorate your room for the seasons or holidays.
If you have seasonal decor, take this time to decorate your space! If you don't, that leads me to my next idea for what to do when you're bored at night…
6. Online Shop
Ah! The perfect silent nighttime activity for when you are bored.
Unless you are on a strict budget, you can spend your night at home shopping online!
If you have no financial restraints, go wild! But, if you're like me and don't want to blow a ton of money every time you get bored at night, try shopping at discount stores online.
My favorite discount online shopping stores:
TJMaxx
Nordstrom Rack
Marshalls
Saks Off Fifth
These stores all offer high-end products for a huge discount. I've gotten higher-end purses for $45 and name-brand jeans for like $15!
Shop the sales, even if you aren't actively budgeting. It's just smart in my opinion!
Budget Tip: Use Rakuten to get a percentage back when you shop online at ANY of their qualified stores. (Most stores are included in this – Target, Walmart, Forever 21, American Eagle, Old Navy, Nordstrom/Nordstrom Rack, Lululemon, Nike, Adidas, etc.!)
Use THIS LINK to get a FREE $30 cash back reward when you spend your first $30 online shopping through Rakuten.
7. Journal
Journaling is one of my favorite things to do when I'm in my room alone. It's so peaceful and relaxing.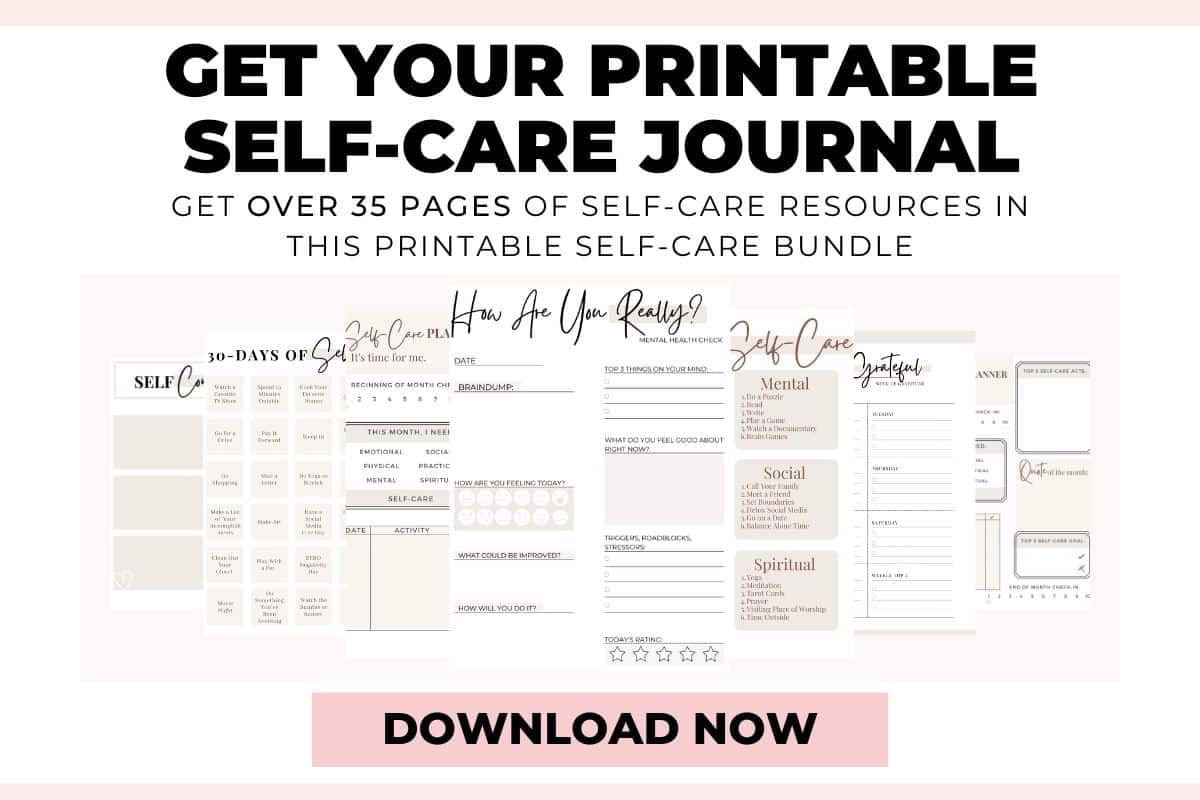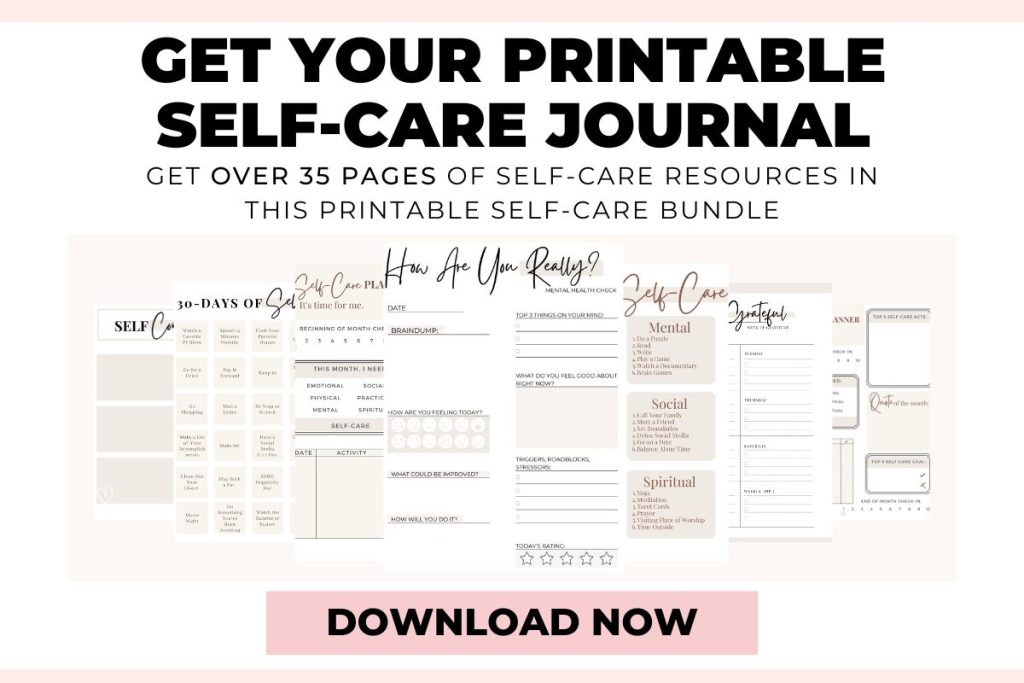 Being alone with your thoughts and a journal is great for your mental health.
If you are wanting some free guidance for your journaling journey, I have many posts filled with hundreds of journaling prompts and inspiration.
8. Dance It Out
Solo dance party in your bedroom? Heck yes!
Putting on good music, dancing, and getting your body moving is so good for you!
Your mental and physical health both benefit from a good dance party session. Get up and get grooving!
9. Start a Blog
Maybe I'm a bit biased, but since starting my blog I rarely ever feel bored anymore. There are so many components to starting a blog that you always have something to be working on.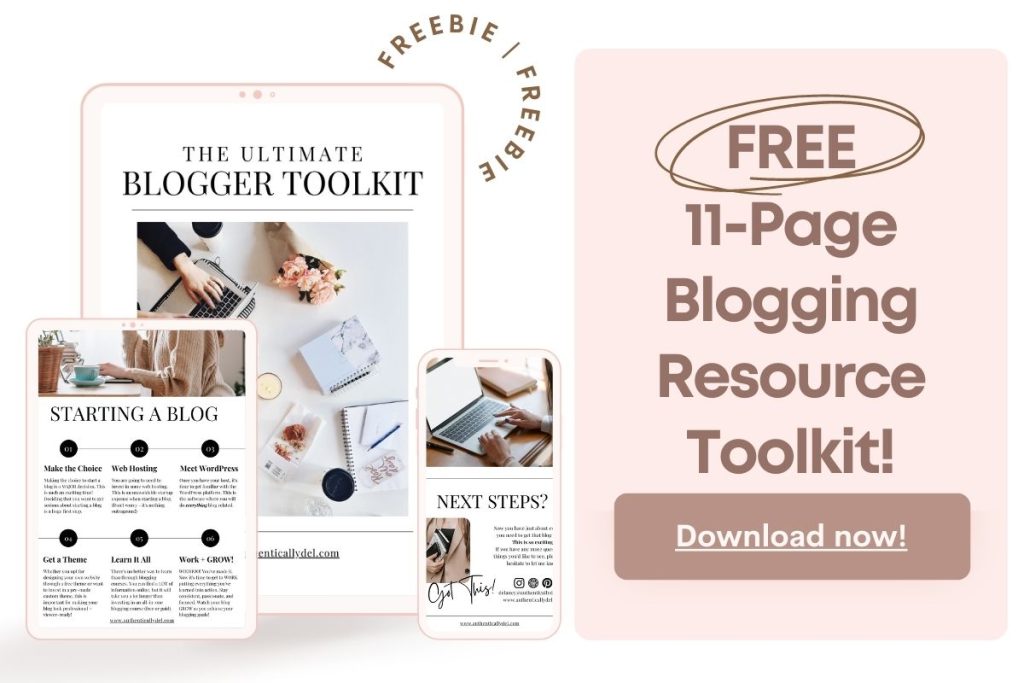 Snapping photos, writing content, replying to emails, taking courses, engaging with readers, updating my site, doing research, etc… blogging is a great way to ensure that you will ALWAYS have something to do when you're bored at night.
10. Do an At-Home Workout
At-home workouts are a great thing to do when you feel bored at night in your room. They are good for your mind and body, fill up your time, and are completely free.
Do a quick YouTube search for an at-home workout and get your blood pumping!
MadFit and GrowingAnnanas are my two favorite at-home workout channels. They even have workouts specifically for when you need to be quiet… if you live in an apartment or with other people, this may be a great option for working out at night.
11. Create a Cozy Corner
If you have some extra space in your room, make a cozy corner! (These are also sometimes known as reading nooks.)
Have a nice place to sit, some throw pillows, a cozy blanket, some candles, plants, and books – BOOM! Your very own cozy corner!
12. Sage Your Space
Many say sageing your space is a way to practice good "spiritual hygiene".
If you are feeling bored at night in your room, this may be a good activity to try!
If you have never saged an area before, you can buy an entire sage kit on Amazon and follow this guide on how to sage your space.
13. Make a Vision Board
Vision boards can be a super powerful tool for achieving your goals and dreams.
1 in 5 successful entrepreneurs use a vision board and credit some of their success to it. Visualizing your goals is one of the best ways to achieve them.
Physical vision boards may be the most helpful, but creating an online vision board can benefit you as well!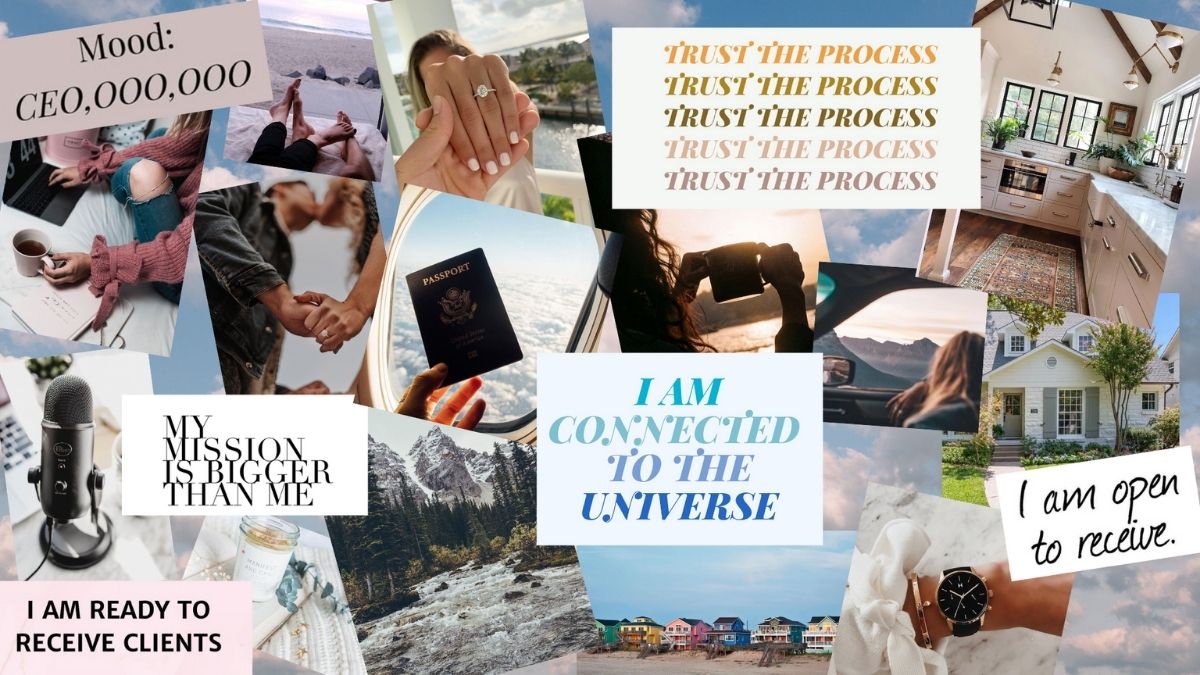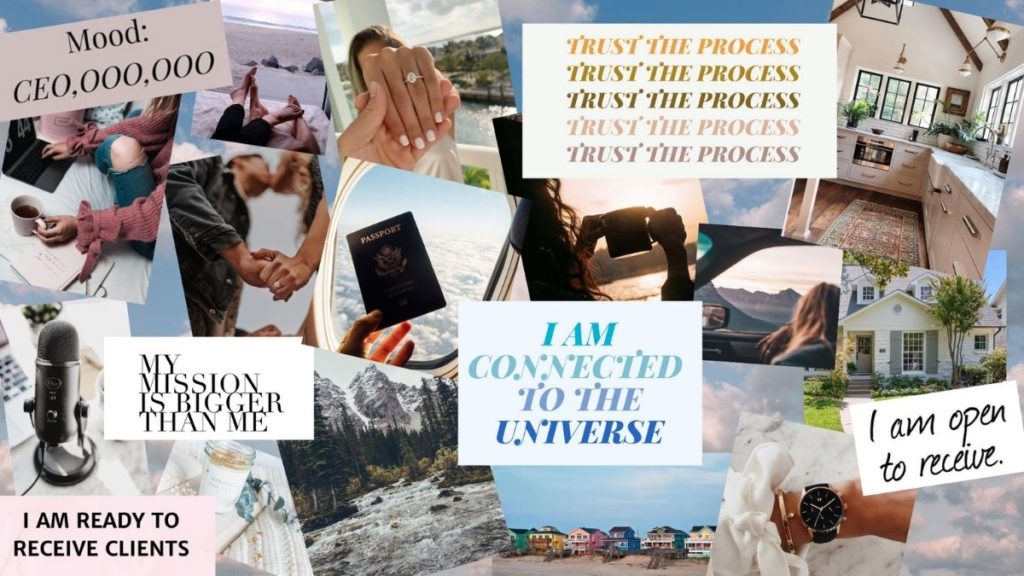 I created a vision board recently online and have it set as my computer background. It is a great constant reminder of why I work so hard – my goals and dreams.
14. Clean Out Your Stationery
Old pens, broken scissors, pencils with just metal left for the eraser… we all have them stashed away in a drawer somewhere.
Take a moment to clean out any broken, old, dried-out, or otherwise unusable stationery supplies from your workspace or desk area.
While you are doing this, it may be helpful to reference a stationery supply list or make a list of your own to make sure you have everything you need.
If something is missing, order a replacement. Keep that workspace stocked and functional!
15. Find New Photos to Frame
Are the photos in your room super outdated? Mine sure are!
If you are bored at night in your room, take some time to look through your photos. Whether it be on your phone, computer, or previously printed photos, flip through and find some new good memories to frame.
Even if you don't want to print them to frame, it can be fun to look through the photographs you have. Take a trip down memory lane!
Things to Do When Bored in Bed at Night
So, you're bored at night but really comfy in your bed… totally got you!
These are some fun ideas of things you can do when bored at night that do not require you even to leave your bed. No movement or real effort is necessary. It's a dream come true.
16. Meditate
Meditating while laying down is so relaxing (and perfect for nighttime).
Bored or not, I love to meditate at night before bed to help me wind down and sleep better.
Download a meditation app or do a quick YouTube search for guided meditation. This is something anyone can do – no real experience, money, or effort is required!
17. Organize Your Phone
Does your phone get cluttered over time with useless information, photos, apps, and data? Do you have stuff taking up space on your phone that you haven't looked at in months – or even years?
Take a moment to declutter and organize your phone.
Some ways you can organize on your phone:
Delete unnecessary photos/screenshots
Organize your apps into folders
Uninstall any app you don't use
Delete text threads you don't need
Freshen up your contact list (you can probably delete the random guy from that group project during your sophomore year)
Clear your history
Delete any unnecessary notes
18. Delete Emails
While you're organizing your phone, you may as well tackle that email inbox too.
Go through your email and delete old, irrelevant, or unnecessary emails.
Open, read, and reply (if it's not too late at night) to any emails that you've left unread.
Unsubscribe from any email lists that you don't need to be on.
Check your spam folder for any emails you've potentially missed on accident.
Just like that… your email is cleaned out – and it gave you something to do while you were bored in bed at night.
19. Stretch
Stretching in bed is next-level relaxing. There are TONS of stretches that are geared specifically toward bedtime.
In fact, if you're bored at night, you may really benefit from some bed stretches that help you fall asleep faster!
Crush that nighttime boredom with some stretching that will guide you straight into your night of ZZZs.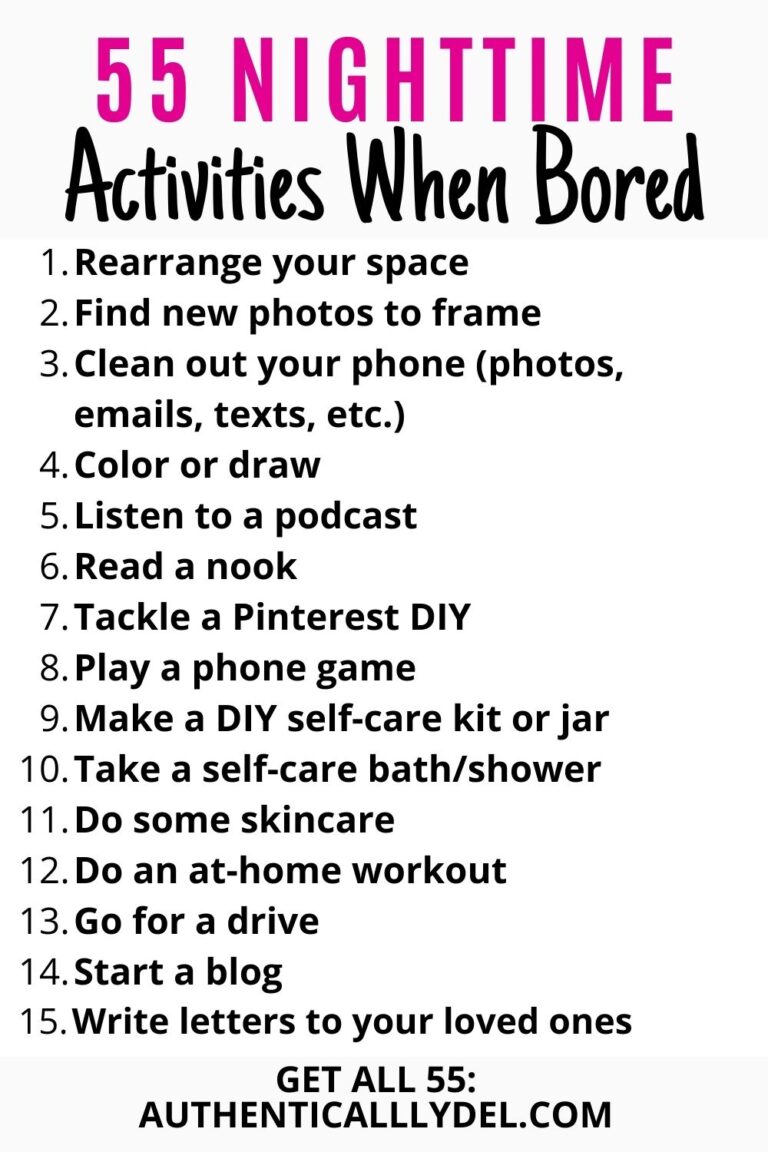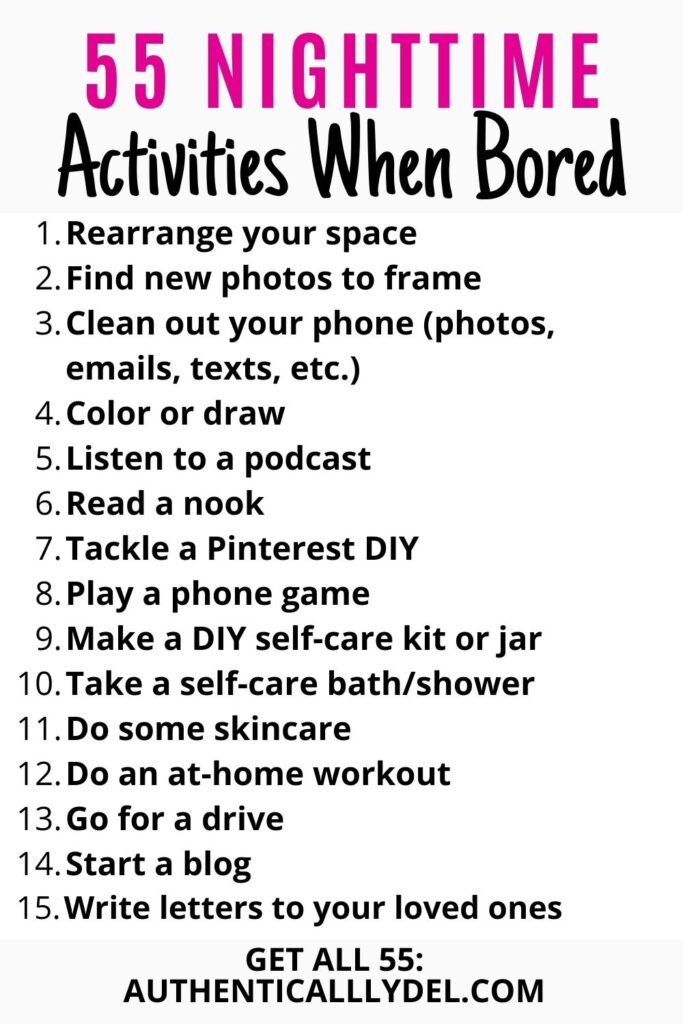 20. Watch TV
If you have a TV in your bedroom, you can always watch TV from bed. This isn't the most creative thing to do when bored at night, but it sure is effective.
Put on a favorite show or movie and get lost in it.
21. Color
Adult coloring books are one of my favorite things. Coloring is one of my favorite ways to relax, reduce stress and anxiety, overcome boredom, and wind down for the night – there are so many benefits of coloring!
There are tons of super cheap options for coloring books – relaxation coloring books, fun coloring books, inspirational coloring books, and even curse word coloring books!
This is a great way to crush nighttime boredom from your bed.
22. Listen to a Podcast
Podcasts are a great way to expand your mind, stay entertained, or pursue personal growth with minimal effort.
Listening to a podcast is a great option for nighttime because it doesn't require you to actively be on your phone (the blue light can keep you awake) and they require very little on your part.
You just have to actively listen.
RELATED POST: 35 Best Podcasts for Young Women
Podcasts keep your brain active (perfect for when you're bored at night) without interrupting your nighttime wind down.
23. Call Someone
Pick up the phone and call a loved one.
Either a phone call or FaceTime – give a friend or family member a call. Even if you're bored at night alone, you can have some social interaction this way!
24. Read a Book
Reading is always a great go-to when you're bored at night (or any time!).
Reading at night has been proven to reduce stress and, thus, lead to improved sleep quality.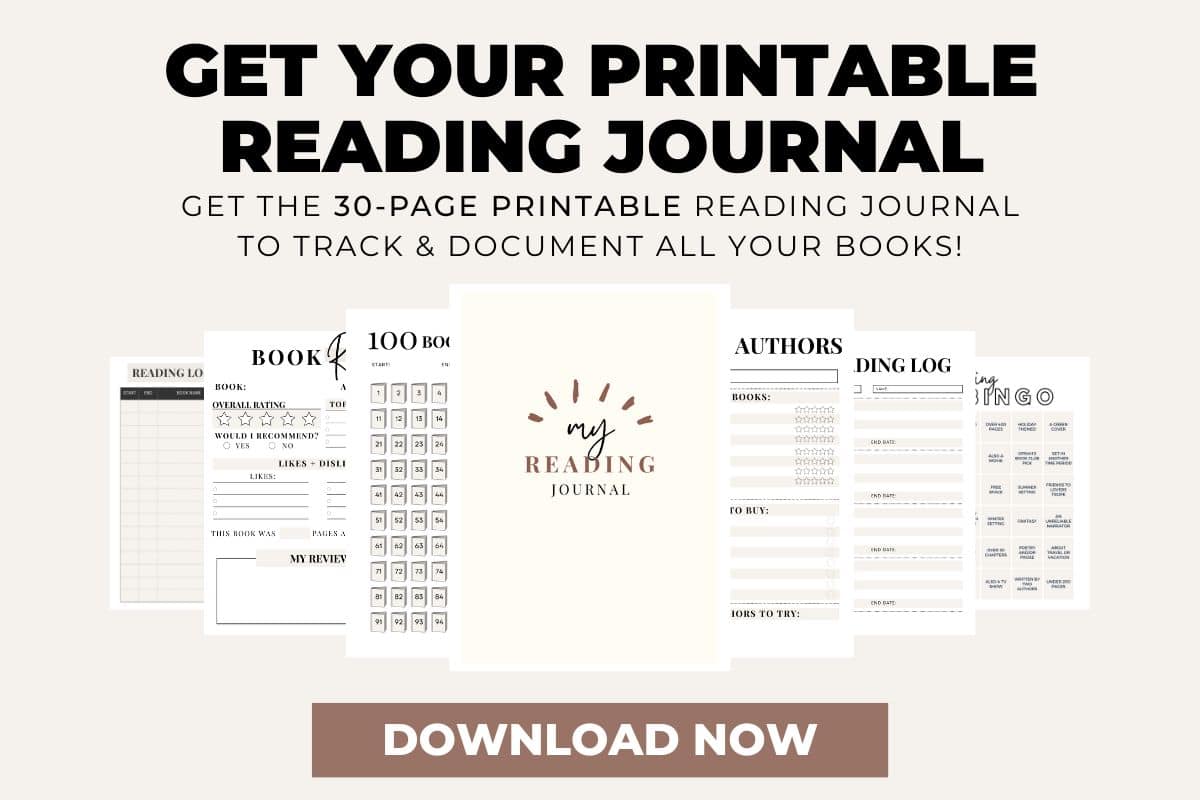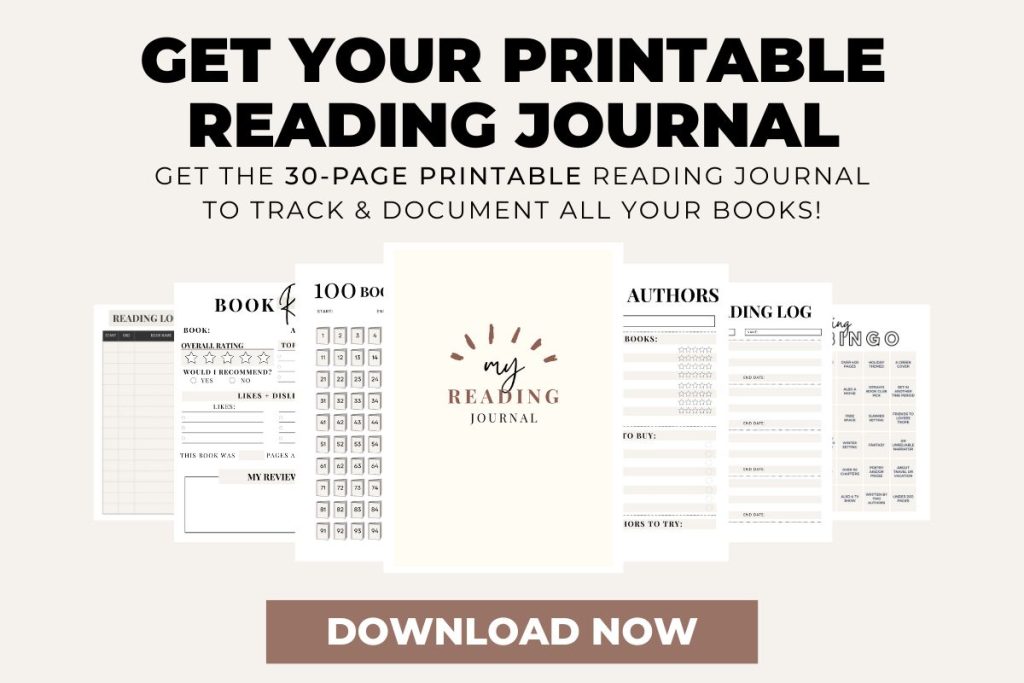 Adults that read before bed have been linked to lower stress and better sleep in multiple studies.
One, in particular, found that reading before bed at night reduced stress by 68% – more than any other activity in the study.
Have fun with this! Set some adult reading goals, create a fun TBR (to be read) list, start a reading challenge, and get excited about reading!
25. Watch YouTube
Whenever I get bored in bed at night, YouTub seems to be my way to cope.
Hours fly by on YouTube.
It may not be the most productive use of time, but who cares! If you're bored at night in bed and looking for something to do, YouTube can be a great way to pass the time.
26. Get Inspired on Pinterest
Pinterest is one of the best social media platforms in my opinion because there are so many areas of inspiration.
Home decor, inspirational quotes, wedding planning, productivity tips, routine ideas, travel goals – you name it, Pinterest has it!
Be careful with this one though… once you get scrolling, it may be hours before you stop. (Or maybe that's just a me problem…)
27. Make a Mental Gratitude List
Laying in bed with nothing to do? Why not bring some positivity into your life?
Even if you don't want to get up to make a physical list, lay there and make mental notes of some things you feel grateful for.
This is a great way to keep your brain occupied and fill your mind with positivity.
28. Cuddle a Pet
Pet cuddles make everything better. Enough said.
29. Go on a Dating App
If you're not single, there are dating apps for friendships too! This is a fun way to meet new people and have interesting (to say the least) conversations.
30. Play a Phone Game
Remember the days of Temple Run and Flappy Bird? We could spend HOURS playing games on our phones.
Now, I wouldn't make a habit of this… it can be a total time-waster. But, if you're bored at night in bed, I think playing a few games on your phone is allowed. 😉
Things to Do with Friends When Bored at Night
So, you're not entirely solo… but you're still feeling bored at night. What do you do?
Here are 10 fun activities if you're bored at night with friends.
31. Play a Board Game
Why do I feel like no one plays board games anymore? Sorry, Life, Cover Your Assets – board games are the BEST!
Next time you're bored at night with your friends, bust out a board game. It's totally free, fun, and innocent entertainment. Everyone will love it.
32. Have an At-Home Ice Cream Bar
Or… go out for ice cream if you'd prefer to splurge!
Who doesn't love a good ice cream sundae?
33. Rent a Movie
Cuddle up, pop some popcorn, rent a good movie, and have an at-home movie night with your friends!
Again, you can totally go out to see one too – but that does tend to be a bit more expensive (and it's harder to wear your pajamas).
34. Make TikToks
TikTok dances are surprisingly fun to learn. Gather your friends and learn the latest trending TikTok dance. Go ahead and post it, too. Heck, you might just go viral!
RELATED POST: 10 Negative Effects of TikTok | Is TikTok ALL Bad?
35. Play Adult Games
It's like playing board games… but a bit more mature. There are some absolutely hilarious games out there for adults. (Some are a bit explicit so make sure you're all prepared for that.)
36. Ask Deep Questions
Nothing like some deep conversation starters to really get to know your friends better.
If you're bored at night with friends, sometimes the best thing to do is to just TALK. Get deep and have a meaningful conversation.
37. Take Photos
Take photos for Instagram or to keep as memories.
What I've learned is that you only regret the photos you DON'T take. Document your night with friends!
38. Go Shopping
Shopping date with all your besties? Heck, yes!
39. Camp in the Backyard
This is surprisingly fun – especially if you're with the right people.
If you have camping supplies, put them to good use in your own backyard. It takes your sleepover night with friends to the next level.
40. Go for a Drive
Nighttime drives with good music and good company – it doesn't get much better than that.
This is also a fairly cheap option for something to do when bored at night. Aside from gas, there are really no expenses!
If gas is an issue, you could also take a neighborhood walk! Get outside and look around.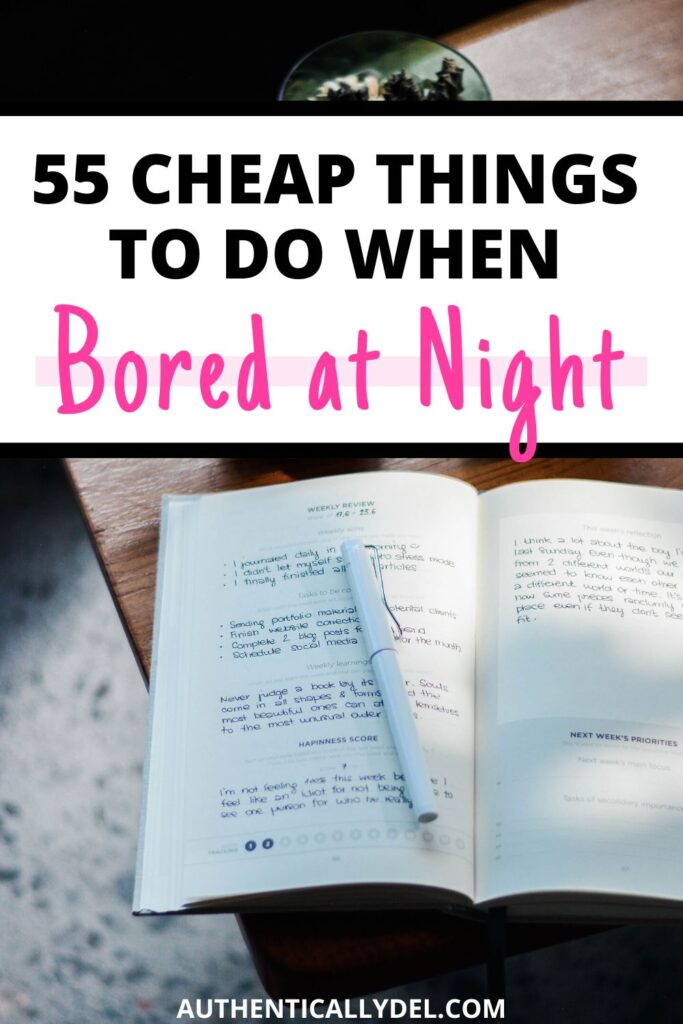 Things to Do When Bored at Night Home Alone
You're alone and bored at night at home, but not necessarily stuck in your room or in your bed… these are the perfect activities to do in your house at night!
41. Take a Bath
A relaxing bath is a perfect way to spend your night at home.
Get the temperature just right, spice it up with some bubbles or essential oils, and maybe even grab a book or a computer to watch TV on.
Enjoy peaceful time alone.
42. Meal Prep
Why not get productive in the kitchen, right? Take some time to (vaguely) plan out your meals for the next week and meal prep some ingredients.
If you're like me and don't like having a super set-in-stone plan, you can batch meal prep things that can be added to meals.
For example, I like to make a big batch of quinoa and chicken for salads or nourish bowls, or a couple of mason jars of overnights oats for easy breakfasts.
A super simple way to save time and eat healthy without a strict meal plan.
43. Organize Your Home
Do you have one area in particular that could really use some deep organization? Use this time while you're bored at night and home alone to tackle that task!
It will take your mind off of boredom and cross something off of your to-do list.
44. Take a Relaxing Shower
A self-care shower is an absolute MUST for me – at least once a week I take one!
These can be especially good at nighttime.
A relaxing shower at night can help signal to your brain that it is time to unwind and relax. This can improve your sleep quality. Win/win situation!
45. Tackle a Pinterest DIY
You know that you have boards filled with DIY projects on your Pinterest. Don't act like you don't. 😉
Choose one to try out tonight! Get crafty!
46. Bake
When I'm bored, baking is probably my #1 go-to activity. (I'm also a stress baker…)
Baking is a great option for things to do when you're bored at night alone because it completely occupies your mind!
When you are measuring, mixing, and reading a recipe, there is no time for your mind to wander or be bored.
Not to mention – you get to eat the delicious masterpiece when it's done!
47. Do Laundry
This may not be the most fun option, but it sure does feel good once it's done. Get yourself up and throw a load of laundry in. You'll thank yourself later.
48. Skin Care
Bored at home at night? Why not treat yourself to a little at-home spa treatment?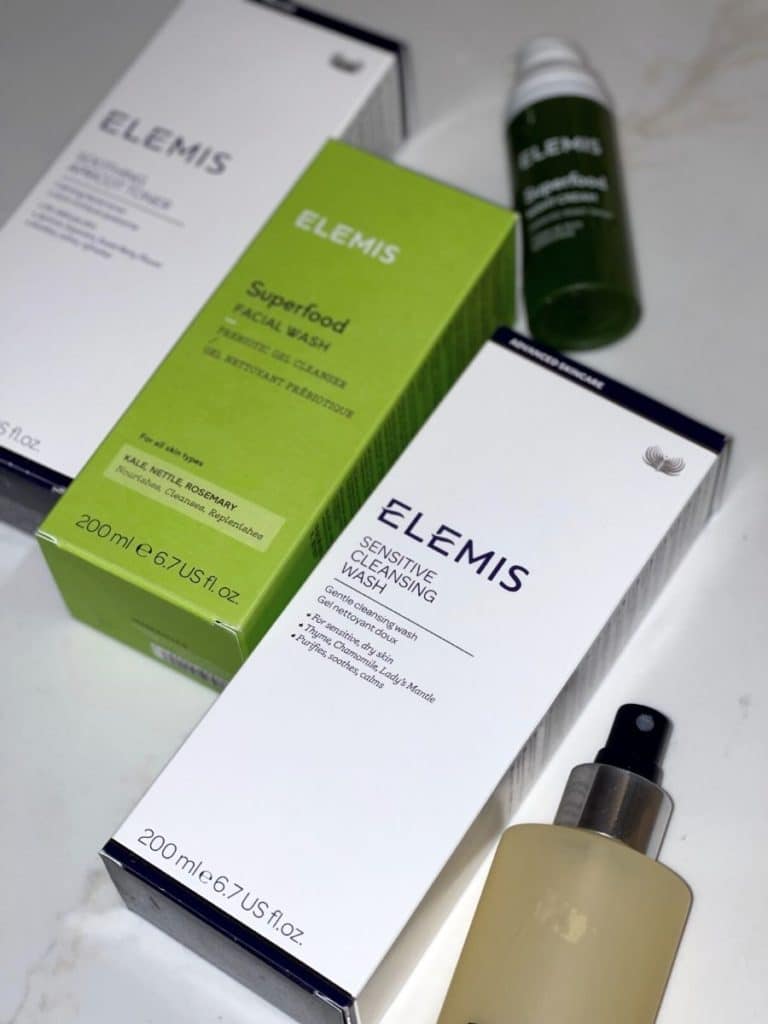 Shop my skincare essentials:

I love to do some form of skincare at night time.
About once a week (usually on a self-care Sunday), I will go above and beyond with this – face masks and all, you know the deal.
This is a great way to care for yourself during a boring night at home alone.
49. Shop Coupons
Give those coupon books a look through. Not only will this be a free thing to do when bored at night, but you will actually be saving money.
Be cautious though!
Pull out any coupons for things that you would be buying anyways – otherwise, let them go. Don't buy something you don't need just because there's a coupon for it. That's spending to save.
50. Make Homemade Candles
Did you know you can make your own candles at home with a candle-making kit that is cheaper than ONE Bath & Body Works candle?
You can also use a slow cooker to make candles and go totally DIY with it! So fun and satisfying!
51. Give Yourself a Mani/Pedi
An at-home mani/pedi is WAY cheaper than going to a salon. Get creative and try to recreate your favorite salon-done nails at home!
52. Go Through Old Photos/Videos
Old photos or videos are the perfect way to take a trip down memory lane without leaving your house at all.
If you have access to old family videos, that's always a great way to fill up a boring night at home.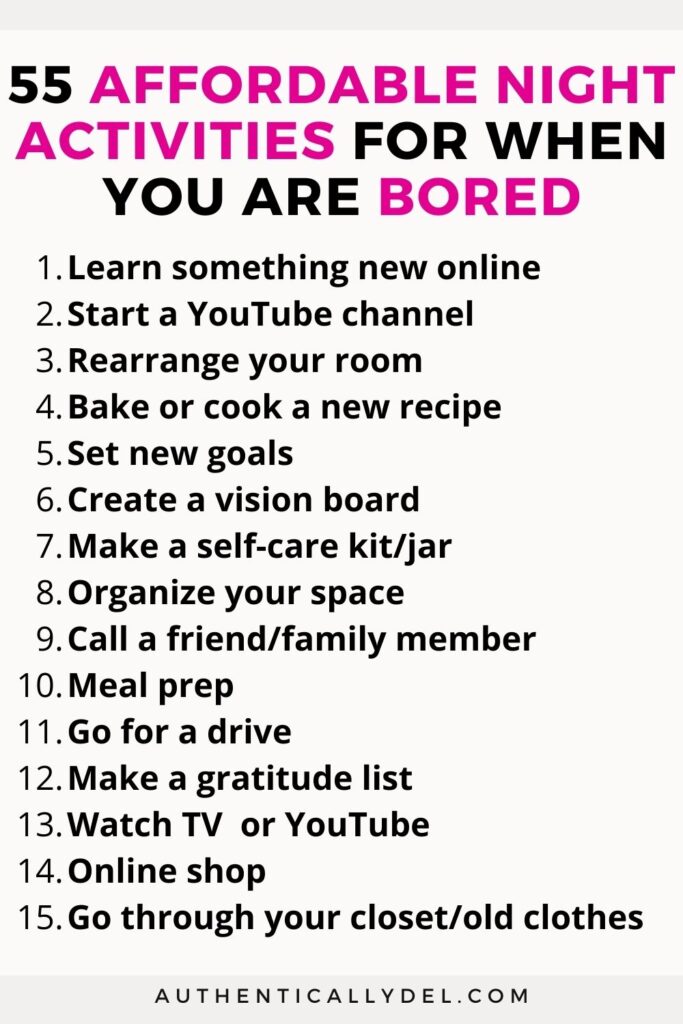 53. Step Outside
Take a step outside onto your patio or into your backyard.
Practice being present in the moment and taking in the sights, smells, and feelings of your outdoor space.
If it's warm enough, consider taking a book with you or spending some time outside. If it's too chilly, just a few minutes will do.
54. Learn Something New
Utilize this time while you're bored at night to learn something new! Take an online course, read an article, or watch a tutorial.
There are so many fun and creative things that you can learn right from the comfort of your own home – and so many are free too!
When all else fails, do THIS when bored at night…
55. Do Nothing
When is the last time you just did absolutely nothing at all? We are so used to being busy that we sometimes forget how to just be.
Sitting without ourselves and our thoughts can be a really powerful thing.
Take this night of boredom and use it to get in touch with yourself. Check in on your life, how you're feeling, and where you are at.
Above all, relax. Enjoy the feeling of having nothing to do.
We don't have to be doing something all the time.
What will you do next time you're bored at night?
Which one of these nighttime activites seems the most exciting to YOU? Leave a comment below and let me know what you'll try first!
More Posts You'll Love:
100 Things to Do on a Rainy Day (for Adults)
250 Things to Do NOT on Your Phone